Mercy Appoints Christina Lacagnina as New President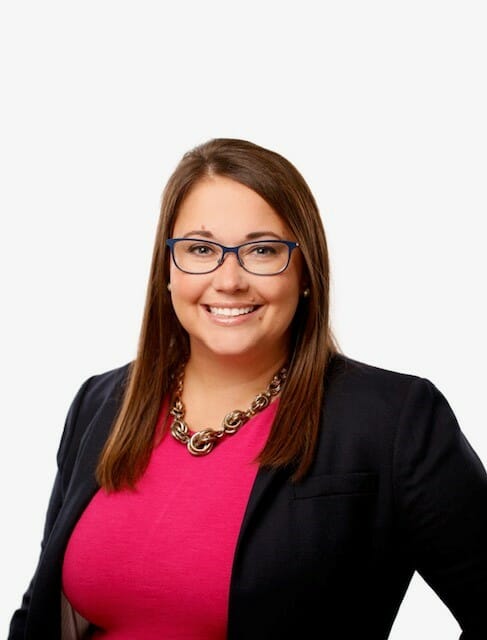 Brighton, NY - Our Lady of Mercy School for Young Women (OLM) Our Lady of Mercy's Board of Directors is pleased to announce the appointment, and ratification by the Mercy Education Board of Directors, of Christina M. Lacagnina as the new president of Our Lady of Mercy School for Young Women. The appointment is effective Thursday, August 17, 2023.
Lacagnina comes to OLM from Allendale Columbia where she has served the community since 2017, most recently as the Chief Financial & Operations Officer. Lacagnina earned her Master's Degree in Business Administration from St. John Fisher College with a focus on Accounting.
Lacagnina's experience as a strong financial educational leader stood out for OLM's presidential search committee. It was also clear that Christina leads from mission and is eager to support the school. "We were extremely impressed with Christina's professional experience, her ability to make a positive and lasting impact in educational environments, and her passion for providing the best educational experience for students," commented OLM Presidential Search Committee Co-Chair, Bradley Kammholz.
The appointment of Lacagnina concludes a search process which began in February 2023. Since that time, Sister Patricia Prinzing has served as interim president. "The OLM community is grateful to Sister Pat for her contributions over the last six months. Her faith-filled leadership, professionalism, and care for the School and community all highlight the qualities we desire for every Mercy girl," Kammholz said. "Sister Pat has ensured OLM has remained academically strong, fiscally sound, and well-positioned until the appointment of a permanent president." Prinzing will remain on staff until Friday, Aug. 18 ensuring a smooth transition for Lacagnina and the OLM
community.
As Lacagnina begins her new role at OLM, she will focus on learning the internal operations of the school. She will also get to know the faculty and staff serving in a variety of capacities helping students achieve academic excellence, lead lives of faith, and contribute meaningfully to our local community in the tradition of Mercy.
"I am deeply honored and humbled to accept the President position at Our Lady of Mercy, wholeheartedly embracing the responsibility of supporting a community of strong, compassionate, and empowered young women. In the spirit of Mercy, we shall continue to create a nurturing and inclusive environment where every student feels empowered while blossoming to reach their fullest potential.
I am truly impressed with all of the students, dedicated employees, and members of the community that I have had the pleasure of meeting and greatly look forward to fostering an environment where every student can flourish academically, spiritually, and personally. As a product of a Catholic, all-girls High School, this full circle life experience brings me personal joy and I am delighted to begin my tenure at this respected institution in partnership with the Mercy community members and stakeholders.", says Lacagnina.
The OLM presidential search committee worked with Partners in Mission School Leadership Search Solutions,LLC, a highly regarded external search firm specializing in leaders for Catholic schools. The search process leveraged a variety of resources including the results of a community-wide survey and the insights of representatives from OLM's Circle of Mercy.
About Our Lady of Mercy School for Young Women:
OLM is a school for young women in grades 6-12 offering a academic program in a Catholic faith-based environment. Mercy was founded through the vision of Catherine McAuley, is a sponsored the ministry of the Sisters of Mercy, and a member of the Mercy Education System of the Americas. The school is committed to the education and empowerment of young women of all faiths and backgrounds.