"They Asked, We Listened" – Fee Brothers Launch Spicy Habanero Bitters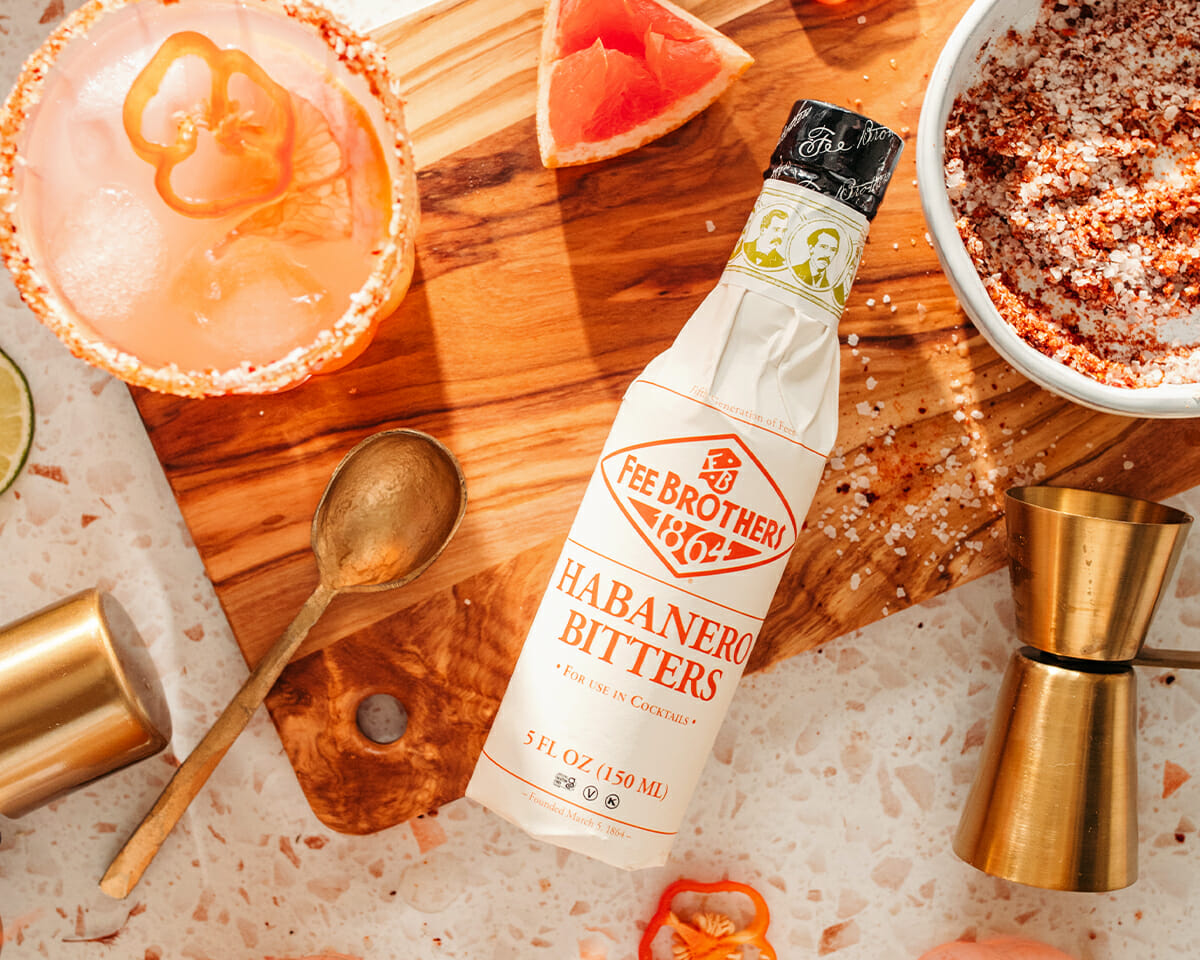 Habanero Bitters is the newest flavor in the Fee Brothers beverage-enhancing lineup. This is the 21st flavor of Bitters from the brand, which has been in operation since 1864. Habanero Bitters provides a vibrant burst of heat and flavor, using habanero peppers to deliver a captivating and versatile taste experience. 
"When we began polling our dedicated bartenders and home mixologists, they almost unanimously told us they wanted heat," said Jon Spacher, CEO of Fee Brothers. "I've said it before, and I'll say it again, listening to our customers is the reason Fee Brothers has been in business for five generations!" This engagement with the Fee Brothers audience recently led to the launch of Turkish Tobacco Bitters, a product which sold out within weeks of the launch.
With the compass set by Fee Brothers fans, Product Development & QA Manager, Justin F. Marcus spent countless hours working with one of the best flavor companies in the world to obtain the perfect recipe. "We chose habanero for its beautiful, brilliant heat - it's spicy without burning, and elevates cocktails while allowing mixologists to choose just their preferred level of spiciness." Habanero Bitters pairs well with many different spirits, lending a garden-fresh infusion to drinks.
Spacher noted that "bartenders and mixologists have always relied on Fee Brothers. They're driving innovation on flavors and willing to shake things up. We know our fans are thirsty for new ways to interact with us and our goal is to fuel this fandom and their cocktail creativity."
Alongside the introduction of Habanero Bitters, Fee Brothers is celebrating the appointment of Marcus to President-Elect of the Western New York Section of the Institute of Food Technologists (IFT). "I have been involved with IFT since I was a student participating in collegiate product development competitions. The Western New York Section provided our team scholarships to attend the national conference that year, and ever since then I have always felt connected and a strong desire to repay their generosity. It has been a pleasure serving as Treasurer the last three years and I look forward to leading as President starting in September!"
Fee Brothers Habanero Bitters will begin shipping to retailers and distributors as of August 1, 2023, in a 5 oz. format. For more information on Fee Brothers Bitters and other products, visit www.feebrothers.com/bitters.