Five Reasons to Attend and Sponsor CampusROC's 2023 Annual Event
Greater Rochester Chamber's CampusROC program is bringing college students back to downtown Rochester for the third year on Saturday, September 23rd! Promised to be "the best five hours in #GreaterROC" for local college students and recent alumni, CampusROC's annual event is back and better than ever by providing expanded opportunities for organizations to connect with students and continue to grow in Greater Rochester. Here are five of the top reasons to attend and support in 2023:
1. Fill your immediate and future part-time and full-time internship, co-op, and job opportunities
We're expecting more students than ever this year, with projected attendance being over 1,000 students from over ten different colleges and universities around Greater Rochester. This is the perfect time to meet students where they already will be to connect about all kind of open roles you have at your organization. Students will be seeking internships, micro-internships, co-ops, and full-time roles. Greater Rochester's world-renowned colleges and universities are developing qualified talent for all industries, and this is the perfect opportunity to keep them at your organization in our community.

2. Strengthen your recruitment efforts by attending the Employer Workshop Series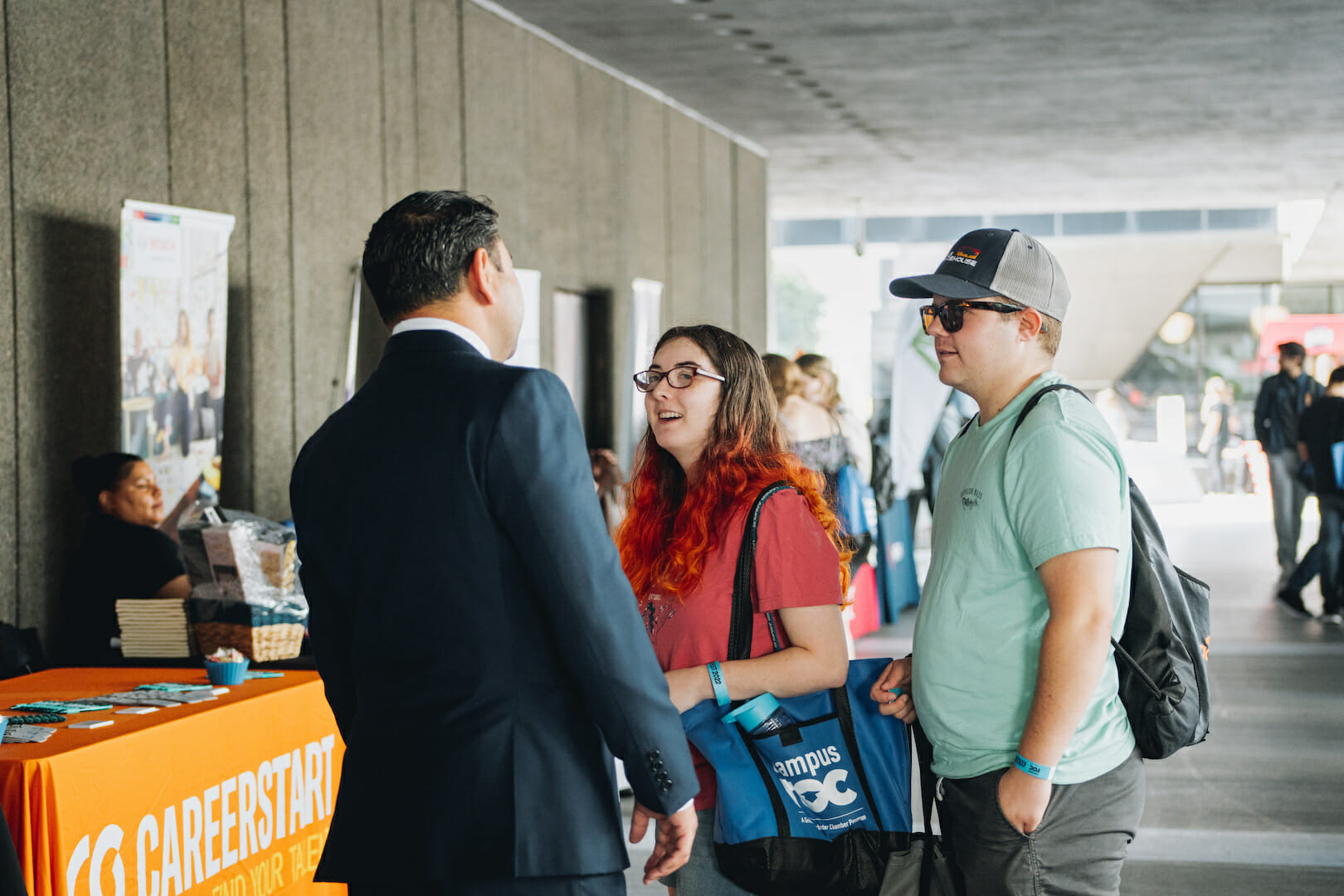 This event is on the rise–literally! This year we're moving up inside of the tower at Innovation Square to offer additional programming for employers inside. We're bringing experts together and featuring four different presentations this year, with a specific focus on hiring and retaining diverse and hidden talent. Presentations include topics such as Benefits of Hiring Local Talent, Hiring Neurodiverse Candidates, Hiring International Candidates, and Hiring Veteran Candidates. By attending or sponsoring this year's event, you gain your team access to these exclusive presentations.
3. Network with other regional employers at the CollegeFEST Eve Happy Hour
We're focusing on creating more connections than ever. New this year, we're launching an Event Eve Happy Hour on Friday, September 22nd at Serendipity Labs to help connect all of our employer, higher ed, and corporate sponsor partners.
4. Establish and increase brand awareness for the college student and young professional population
No matter your goals, Greater Rochester's college student population can help! Supporting and attending CampusROC's Annual Event can help to build your talent database to fill future roles as students advance in their programs and seek internships or co-ops, or graduate and need full-time employment. Having a pre-existing relationship with these students created can help your company ensure they get their pick of the best talent coming out of our colleges and universities. Or, college students can be a powerful new market to expand into and connect with, even if you aren't hiring.
5. Position your brand as a Champion for Greater Rochester in front of the whole community
CampusROC's Annual Event is a community event and by participating, you're showing the whole region your support of the Greater Rochester region. Each year, this event gets major media coverage and thousands of impressions online and on other forms of media. Attending is a great opportunity to showcase your support of the region, both to the college students who attend and to the broader community as a whole.
This event relies on the support and participation of organizations like yours – and we would love to have you there. Sponsors and registered employers confirmed by Friday, July 28th will be in our first official newsletter to students! Sign up today to maximize the benefit of your involvement and pledge your support!