Jeffrey S. Halik Elected Rochester Rotary President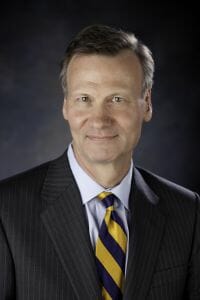 Rochester Rotary has elected Jeffrey S. Halik, a communications consultant specializing in public relations and marketing communications, as its president for the Rotary year from July 2023 through June 2024.
Halik's election as president follows several leadership roles in Rochester Rotary, including serving as fundraising vice president, marketing vice president, marketing committee chair and RPO event chair. He also served as sergeant at arms, on the Rochester Rotary Charitable Trusts board and on the Rochester Rotary Award and Eastern Cities Dinner committees. He has been a Rochester Rotarian since 2000.
Jeffrey Halik resides in Fairport.
About Rochester Rotary
Rochester Rotary (rochesterrotary.org) is an organization with a rich history of serving children in the Rochester community for more than 100 years. Working together, more than 300 professional men and women live out Rotary International's motto of "Service Above Self" in all that they do for the Rochester and world communities. The Rochester Rotary Club operates Rochester Rotary Sunshine Camp, a fully accessible residential summer camp in Rush, N.Y. that meets the needs of children with paralysis and other physical challenges and their families.