Goodwill of the Finger Lakes Announces SKILCRAFT Mobile Pixels dual-screen laptop monitors
The external monitor attaches to your laptop, providing multi-screen productivity for anywhere work takes you!
Goodwill of the Finger Lakes has launched its SKILCRAFT Portable Monitors for laptops. This exciting new partnership with Mobile Pixels, Inc makes available to the finger lakes region as well as to our valued federal customers a portfolio of Secondary Monitors for Laptops. Easily pair your SKILCRAFT Mobile Pixels Monitor with any laptop and select Android phones, via USB-C or USB-A connection.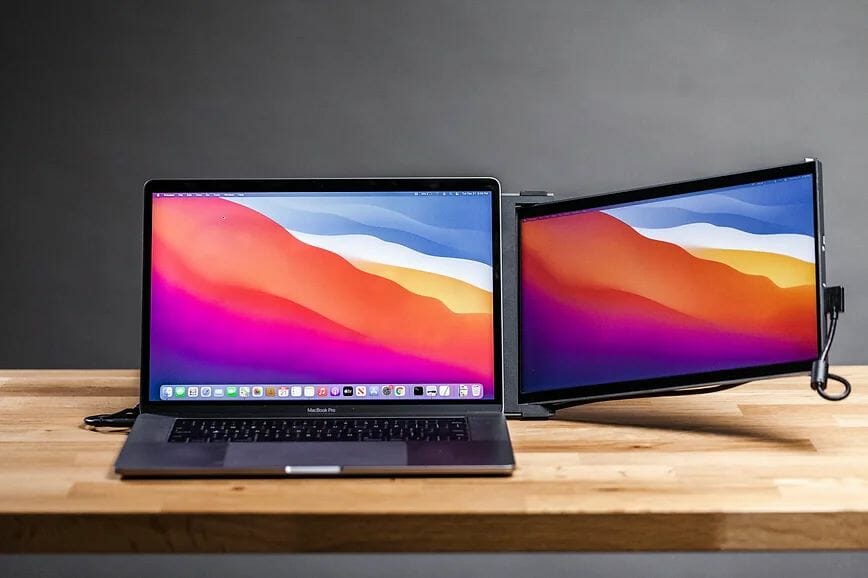 Goodwill of the Finger Lakes is a nonprofit organization operating unique social enterprises that find innovative ways to create employment opportunities for the people who face barriers to independence, including people who are blind or have low vision. The Goodwill of the Finger Lakes team collaborated directly with the developer and owner of Mobile Pixels Jack Yao to create the SKILCRAFT Mobiles Pixels brand of Secondary Monitors for laptops This co-branded product line incorporated process that created jobs for people who are blind in kitting, manufacturing, packaging, and distribution.
Jen Lake, CEO of Goodwill of the Finger Lakes stated "Our organization is excited to be able to create new jobs for our colleagues who are blind by partnering with Mobile Pixels, an industry leader in portable productivity solutions. Remote and teleworking are a bigger part of everyone's workday. With the introduction of the SKILCRAFT Mobile Pixels portable monitors, anyone can be productive wherever their work takes them".
Monitors are available to fit laptops 12" and larger. Monitors are made from durable materials and are specially designed to reduce battery drain from your laptop. SKILCRAFT Mobile Pixels portable dual-screen laptop monitors make remote work effortless. Full product details are available at Goodwill of the Finger Lakes online store www.gflsolutions.org.
The SKILCRAFT Mobile Pixels portable monitor for laptops features auto rotation and can be used in landscape mode, portrait mode, presentation mode, eye care mode or kickstand mode—perfect for any scenario.