Monroe County to Host Upstate NY Supplier Diversity Training & Expo
Monroe County will host the Upstate NY Supplier Diversity Training & Expo on Tuesday, July 25, 2023 from 8:00 AM to 4:00 PM at the Greater Rochester International Airport International Arrivals Hall.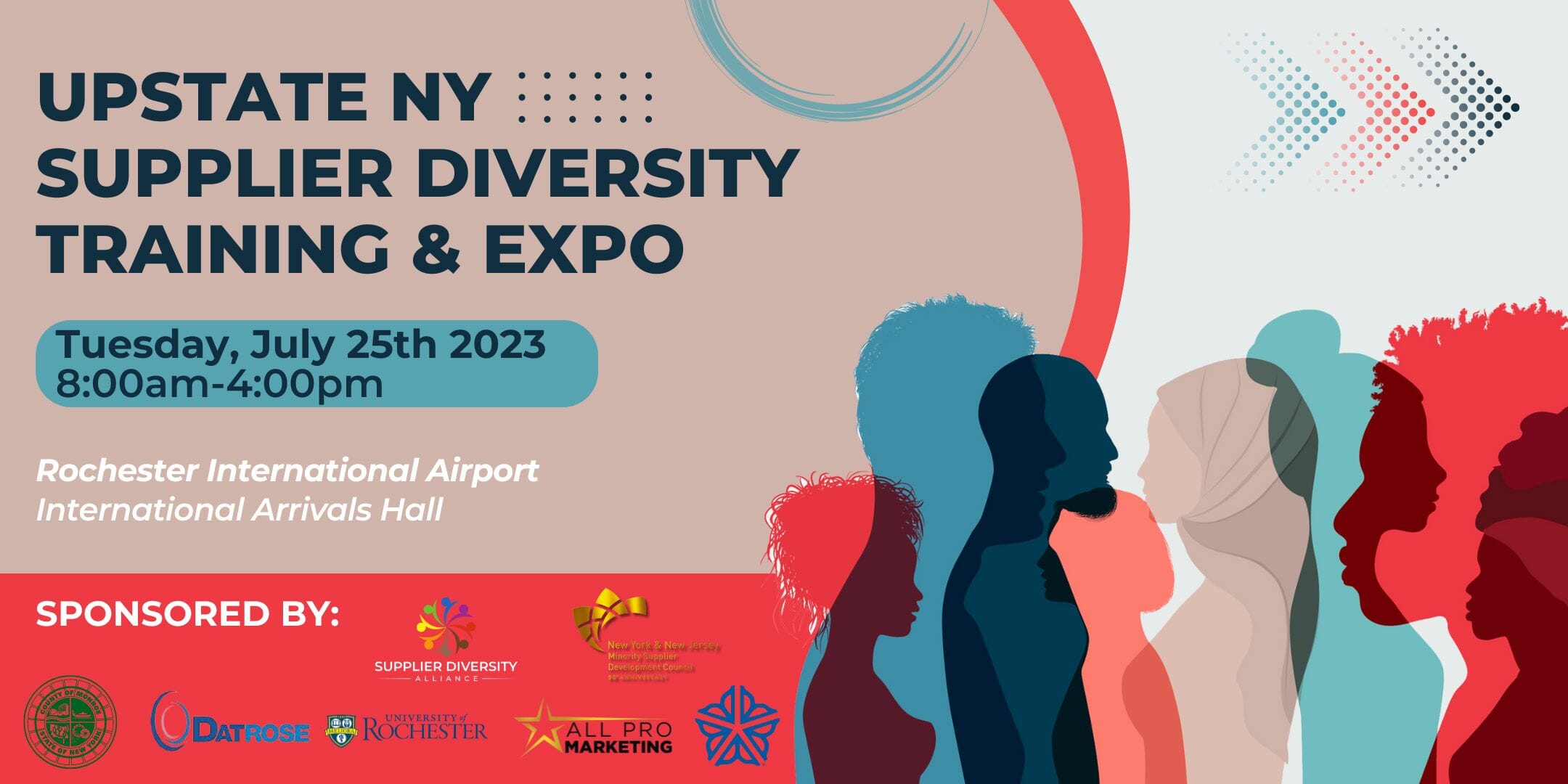 This event is an opportunity to learn about supplier diversity and connect with diverse suppliers in the Upstate NY region. The day will feature informative sessions, networking opportunities, and a diverse supplier expo. Expert speakers will cover topics such as supplier diversity best practices, certification processes, and supplier development programs.
Training sessions to be presented include:
How to get certified! I am certified now what?
Doing business with diverse suppliers
Supplier Qualification Process
Access to Capital
You'll also have the chance to meet with diverse suppliers and learn about their products and services. Several networking opportunities will be available throughout the day, and the event will conclude with a Matchmaking Session & Expo with vendor tables from local companies and organizations.
For a full schedule of the day and more details about registration, please see here: https://www.eventbrite.com/e/upstate-ny-supplier-diversity-training-expo-tickets-652150007227