Greater Rochester Chamber Takes Advocacy to Washington, D.C.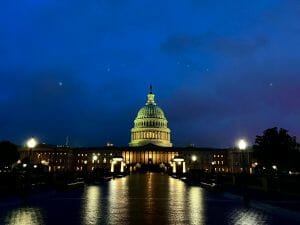 In a proactive effort to promote the interests of Greater Rochester's business community, Greater Rochester Chamber of Commerce recently joined The Business Council of New York State to participate in a fly-in advocacy day in the nation's capital. This event provided a valuable opportunity to highlight the needs and priorities of the Greater Rochester business community. 
The Chamber's participation in this advocacy visit involved a series of meetings and discussions with legislators, policymakers, and government officials. These interactions centered around critical issues such as economic development, infrastructure investment, workforce development, and regulatory reforms. Greater Rochester Chamber aims to ensure that the unique needs and challenges of the Greater Rochester business community are firmly placed on the national agenda.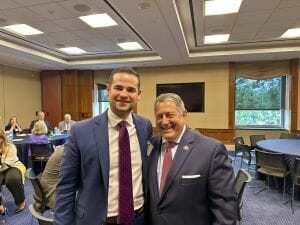 Marc Cohen, Chief of Staff at Greater Rochester Chamber shared his thoughts on the experience:
"Participating in this advocacy day was an important opportunity for our Chamber and the business community we represent. It allowed us to directly engage with federal policymakers and shed light on the key issues impacting our region's economic vitality. By voicing our concerns and presenting actionable solutions, we can work collectively towards fostering an environment conducive to business growth and prosperity."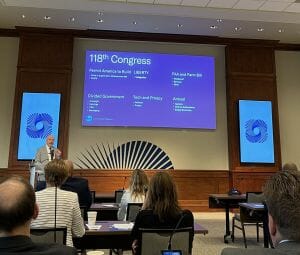 Cohen's statement encapsulates the essence of Greater Rochester Chamber's efforts in Washington, D.C., emphasizing the importance of active participation and collaboration between business leaders and policymakers for the betterment of the local economy.
As efforts to strengthen economic development and enact meaningful reforms continue, Greater Rochester Chamber remains steadfast in its commitment to fostering an environment conducive to growth and prosperity in the Greater Rochester region.