Tompkins Financial Advisors Grows Legal Team with Trust Counsel Appointments
Serena Compitello and Aaron Rowe Promoted to Assistant Vice President, Trust Counsel
ROCHESTER, NY (June 26, 2023) – Furthering its expertise in the Western New York market, Tompkins Financial Advisors has promoted Serena Compitello and Aaron Rowe to assistant vice president, trust counsel. In this role, Compitello and Rowe are responsible for assisting clients in their estate planning by collaborating with clients' attorneys and other professionals, who need professional advisement in trusts, estate planning, and asset protection.  
"As we see the clientele of Tompkins continue to grow, it is necessary to expand our leadership team to help support our clients in the best way possible," said James Sperry, Tompkins Financial Advisors senior vice president and managing director for the Western New York market. "Serena and Aaron both bring years of legal experience and we are confident they are the perfect people to help in assisting our clients."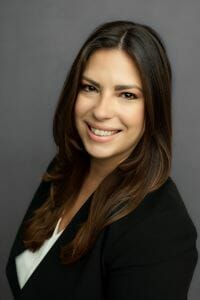 Compitello has held the position of trust counsel at Tompkins Financial Advisors for the past eight months. She holds a Bachelor of Arts in Political Science from St. Bonaventure University and a Juris Doctorate from Albany Law School and is licensed to practice law in New York. Compitello is a PathStone Housing Action Corporation and PathStone Development Corporation board member and serves on the Membership Committee of the Monroe County Bar Association. Serena has received several past awards: The Daily Record and Rochester Business Journal's Legal Excellence Award – Up and Coming Attorney, 2022; Super Lawyers Rising Star, 2022 and Super Lawyers Rising Star, 2021.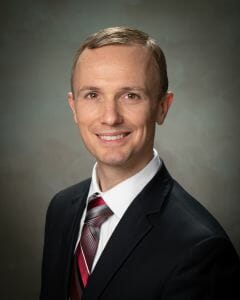 Rowe joined Tompkins Financial Advisors six months ago from Piede Law, LLP, where he served as an associate attorney. He holds a Bachelor of Science in Mechanical Engineering from Brigham Young University and a Juris Doctorate from Penn State Dickinson Law School of the Pennsylvania State University. Rowe is licensed to practice law in New York and is a member of the Monroe County Bar Association. He currently resides in Fairport New York, where he lives with his wife and three young children. Outside of his professional work, Rowe enjoys training and organizing youth leaders in the community, even taking a two-year leave from his university studies to volunteer full-time. Rowe is bilingual and has earned the privileged Eagle Scout achievement from the Boy Scouts of America.  
About Tompkins Financial Advisors:
Tompkins Financial Advisors is the wealth management firm of Tompkins Financial Corporation, a leading New York State-based financial services holding company. With more than a century of experience, Tompkins Financial Advisors provides customized wealth management strategies. Locations include Ithaca, NY; Rochester, NY; Buffalo, NY; Mt. Kisco, NY; Wyomissing, PA, and Blue Bell, PA. Wealth Advisors also are available by appointment at Tompkins Community Bank affiliate locations. For more information, visit www.tompkinsfinancialadvisors.com or follow the firm on LinkedIn.