5th Annual Greater Rochester Chamber IGNITE Award Finalists Announced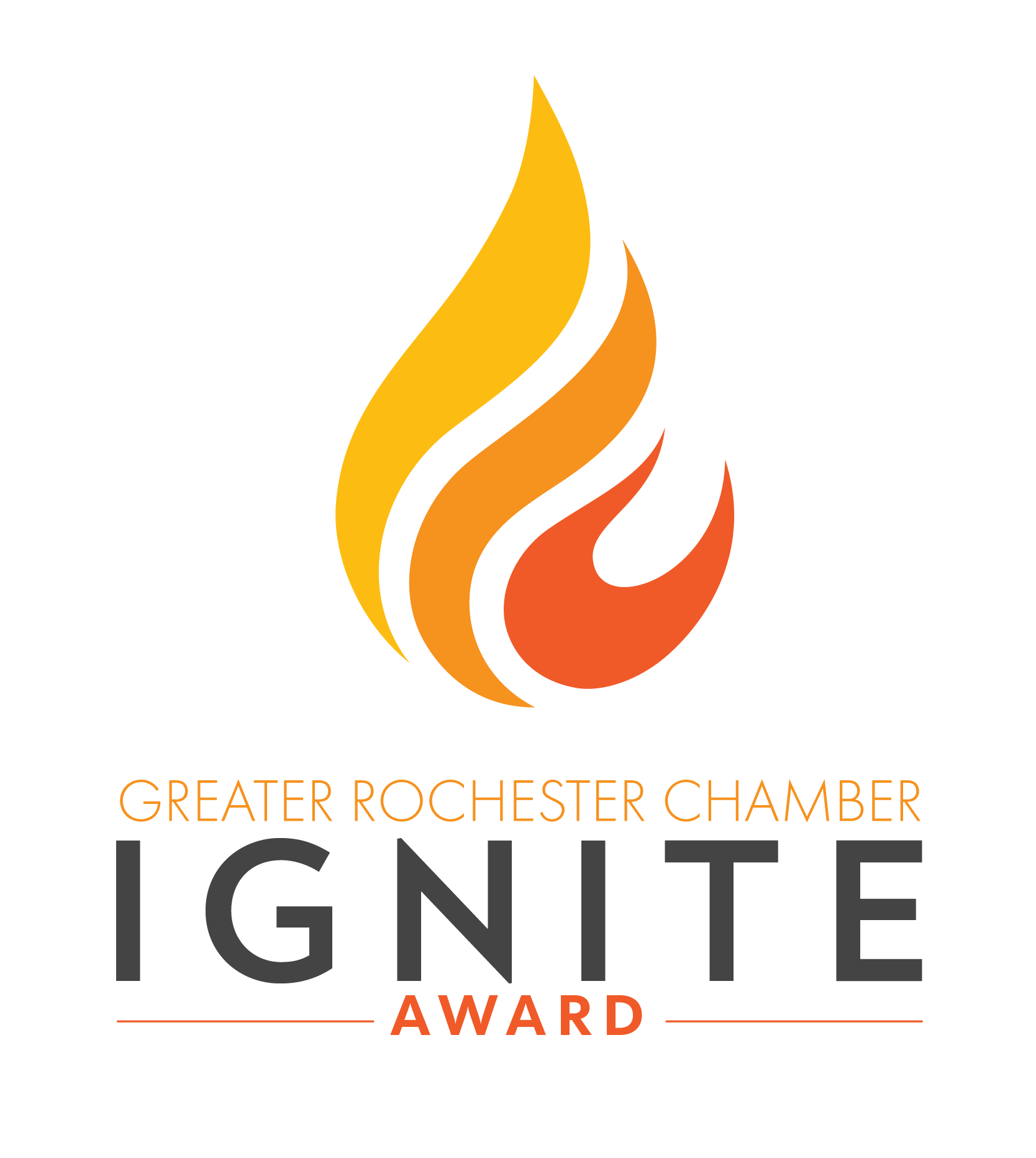 ROCHESTER, NY (June 21st, 2023) – Greater Rochester Chamber of Commerce is excited to announce the finalists for the 2023 Greater Rochester Chamber IGNITE Award. First launched in 2019, the Greater Rochester Chamber IGNITE Award celebrates young professionals who strive toward the highest levels of personal and professional accomplishment, who excel in their chosen field, devote time and energy to their community in a meaningful way, and forge paths of leadership for others to follow.
The 2023 finalists are:
Chris Bechle, Associate Director of Strategic Partnerships, United Way of Greater Rochester and the Finger Lakes
Megan Blakeney, Associate Manager, Systems Engineering, Tactical Communications, L3Harris Technologies
Elissa Burke, Chief Program Officer, Starbridge
Lauren Dunkle Dlugosh, Director of Recruiting, JK Executive Strategies
Nicolette (Niki) Gaesser, Project Manager Trainee - Development Group, Wegmans Food Markets, Inc.
Jennifer Gillen, Vice President, Environmental Operations Manager, LaBella Associates, DPC
Kristy Gonzalez, Founder/CEO, IntegrateXpress LLC
Peter J. Gregory, Esq., Partner, McConville Considine Cooman & Morin, P.C.
Adrian Isaiah Hale, Director, Economic & Community Development, Foundry
Danner Hickman, Sr. Director of Corporate Development, AeroSafe Global
Elina Kokorotsis, Strategist & Owner, In The Worx Coaching & Consulting
Matt Martin, President, Tactical Construction
Shanterra Randle-Mitchum, Program Director, Center for Teen Empowerment, Inc.
Jonathan Smith, Chief, Pittsford Volunteer Ambulance
A selection committee consisting of a diverse group of professional leaders from the Rochester and Finger Lakes business community determined the finalists and recipient based upon submitted nominations. The 2023 Greater Rochester Chamber IGNITE Award will be presented at an awards ceremony at Lincoln Hill Farms on Thursday, August 3, 2023, with a Business Made Social happy hour to follow.
Greater Rochester Chamber President & CEO Bob Duffy said, "We are proud to announce the exceptional finalists for the 2023 Greater Rochester Chamber IGNITE Award, a testament to the remarkable young leaders who are igniting positive change in Greater Rochester. These inspiring individuals embody the spirit of innovation, resilience, and community engagement, and they represent the bright future of our region. We commend their extraordinary contributions and congratulate them on this well-deserved recognition."
Registration for the August 3 in-person IGNITE event, featuring a keynote address from 2022 Greater Rochester Chamber IGNITE Award Recipient Kim Harding, is currently open, and sponsorships are available to help support our young leaders. For more information on tickets, please see our Event Registration page and for more information on sponsorship opportunities, please see our Sponsorship Options Booklet.