Roberts Wesleyan University and Northeastern Seminary Name Dr. Rupert A. Hayles Jr. Next President
Board of Trustees elects Hayles as the 12th president of the university and fourth president of the seminary, effective mid-July
ROCHESTER, N.Y. — Dr. Terry Taber, chair of the Roberts Wesleyan University and Northeastern Seminary boards of trustees, announced to the campus community today that Dr. Rupert A. Hayles Jr. will become the 12th president of Roberts Wesleyan University and the fourth president of Northeastern Seminary, effective mid-July.
"Dr. Hayles has demonstrated inspiring leadership across a variety of executive roles, including higher education, churches and corporate America," Taber said. "He quickly impressed the search committee with his broad range of experiences, capabilities, results and commitment to Christian higher education. Dr. Hayles is a courageous leader who will advance the missions of both Roberts Wesleyan University and Northeastern Seminary."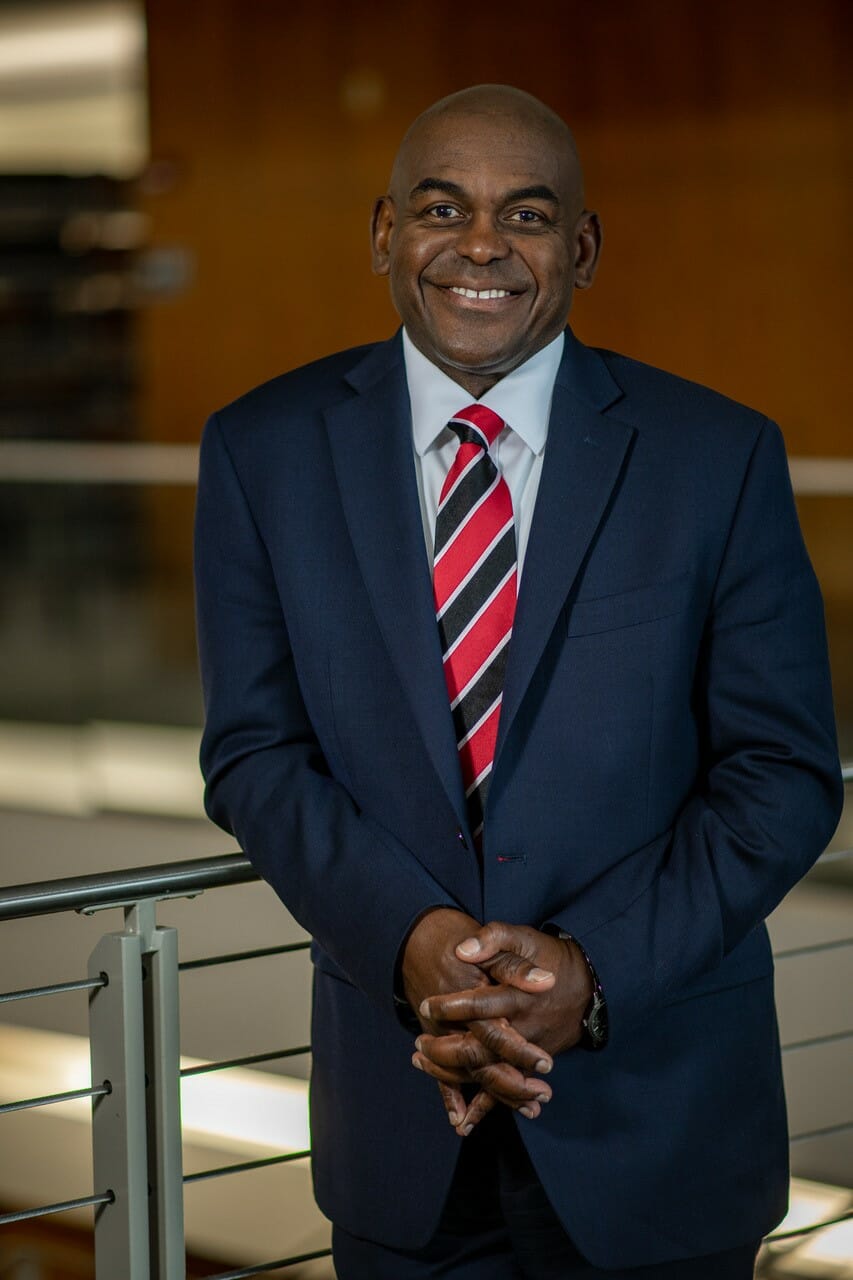 With more than three decades of experience in strategic, operational and general management, and Christian higher education, Hayles joins Roberts Wesleyan and Northeastern Seminary from New Jersey's Pillar College, a private evangelical Christian institution where he served in various roles since 2019, including chief operating officer, executive vice president and most recently as president for the past two years.
Prior to his time in Christian higher education, Hayles served in the United States Air Force as an officer before transitioning to the private sector to support organizations with strategic management, executive coaching and advancement for more than 25 years. He worked with organizations such as Cytec Industries, Prudential Financial and Merck Pharmaceutical. Outside of academia, Hayles fostered his calling to Christianity through community and engagement as chief operating officer of Christ Church (10,000 parishioners) and executive pastor of Life Christian Church (3,500 parishioners), both in New Jersey.
Hayles is also the co-founder and chairman of Organization and People Dynamics Inc., an organizational consultancy that focuses on emotional and leadership development under the auspices of The Center for Emotional Development and the Center for Emotional & Spiritual Development. These organizations are dedicated to serving for-purpose organizations and leaders in the areas of culture and climate adjustment, emotional intelligence, transition management, team development, and strategic planning and execution.
It was the consensus of the search committee, given these strong areas of focus, that Hayles' commitment to Christian higher education and his background in organizational management, people development, ministerial work and strategic leadership have prepared him well for the presidential role at Roberts Wesleyan and Northeastern Seminary.
"I am humbled and honored, and I pray that I can use my gifts to assist faculty, staff and, most importantly, the many students who will pass through these remarkable institutions," Hayles said. "I look forward to my future engagement at Roberts and Northeastern to bring all of me to further God's work. It is no less than breathtaking, and I embrace this continued call on my life."
Hayles earned his doctorate in organizational leadership from Regent University in Virginia, specializing in leadership, change management and emotional intelligence. He also holds a master's degree in business administration from the Wharton School of the University of Pennsylvania and a Bachelor of Science in management information systems from Seton Hall University.
His election follows a comprehensive and inclusive national presidential search initiated in February 2023 after President Deana L. Porterfield announced to the community that she would depart the university and seminary at the conclusion of the 2022-23 academic year to become the next president of Seattle Pacific University, effective July 1, 2023.
Led by Taber, the 15-member presidential search committee, comprising trustees and representatives from faculty, staff, administration and students, sought prospective candidates who would advance the mission, vision and values of the institutions. The committee also engaged executive search management firm FaithSearch Partners to support the work of the presidential search committee and the board of trustees as they sought Porterfield's successor.
"I want to thank each member of the search committee and our consultant, FaithSearch Partners, for their months of dedicated effort during this search," Taber said. "They worked as a high-performance team while effectively representing all the voices of the university and seminary communities."
Throughout the process, Hayles emphatically voiced his commitment to the core values and mission of Roberts Wesleyan and Northeastern Seminary, establishing his proficiency for driving academic, leadership and spiritual development for students through a faith-based education.
"The field of higher education, and not just the world, is experiencing changes at a level not seen before," Hayles added. "These changes will affect every student, not just in faith, culture, education and life, but our students will need to be prepared to embrace these changes to have a lasting impact on the world. I believe Roberts and Northeastern's incredible heritage, values and focus on character development will be central to engaging with society to impact lives for the Kingdom and the world."
Hayles will formally take office in mid-July at the start of the 2023-24 academic year. Hayles, alongside his wife, Maryann, and their two children, Stephen and Savannah, will reside in the president's private home in North Chili, New York.
About Roberts Wesleyan University
Roberts Wesleyan University is New York's leading university for character education. Committed to the development of the whole person, the institution is focused on student growth through Christ-centered education, transformational learning and service to others. With 1,579 students and a tradition of excellence since 1866, the university strives to inspire students to transform themselves and the world, and offers over 90 undergraduate, graduate and adult-degree completion programs taught by high-quality, supportive faculty. Roberts Wesleyan University also has two doctoral programs in clinical/school psychology and occupational therapy. Redhawks Athletics intercollegiate sports teams compete as members of NCAA Division II. For more information, visit roberts.edu/about.
About Northeastern Seminary
Northeastern Seminary at Roberts Wesleyan University is where the unchanging essentials of biblical and historic Christianity are combined with a responsive attitude toward contemporary culture. Christ-centered people of different ages, ethnicities and denominations attend graduate classes towards an advanced certificate, master's or doctor of ministry degree and gain the theological understanding, spiritual formation and proven skills necessary for effective ministry to the church and the world. For more information, visit nes.edu/about.