Celebrating Innovation and Collaboration: ROC on Tech 2023 Recap
Advancing Technology and Business in Greater Rochester and Beyond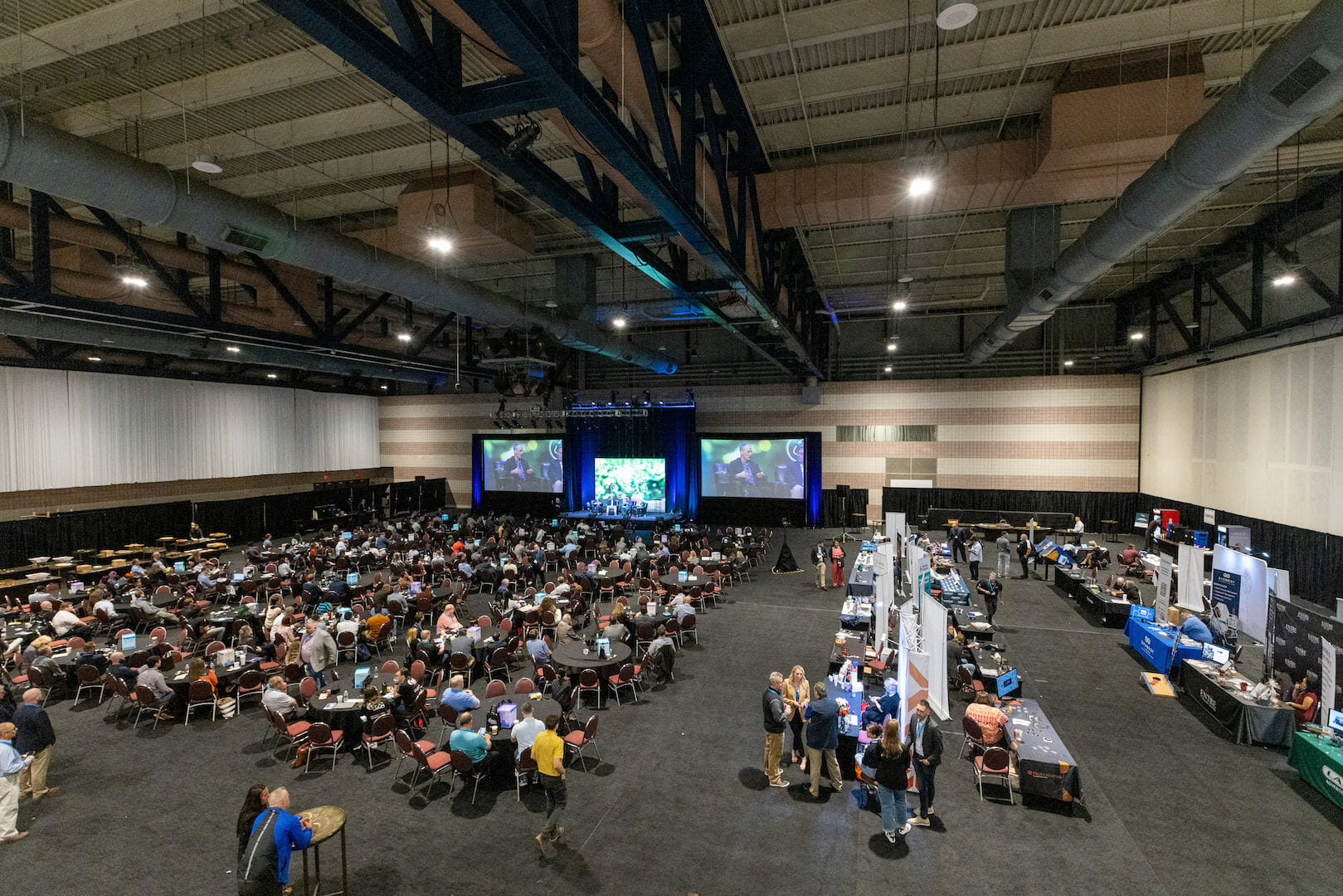 Greater Rochester Chamber of Commerce is proud to wrap up and celebrate the highly-successful #ROConTech23 conference, held on Thursday, June 15, 2023 at the Floreano Convention Center in downtown Rochester, NY. The event brought together over 400 industry leaders, technology enthusiasts, and innovators to explore the intersection of technology, innovation, and business in Upstate NY and beyond.
The 4th installment of this annual full-day conference, presented by Greater Rochester Chamber, our technology partners, and valued sponsors, showcased the latest tech trends, opportunities, and advancements shaping various industries. Attendees had the privilege of diving into insightful sessions, thought-provoking panels, and captivating presentations that highlighted the transformative power of technology, including an exploration of the frontier of artificial intelligence with Dr. Walt Johnson, CEO of FLX AI.
Led by emcees Berkeley Brean and Briana Collier from News10NBC, attendees were engaged in a diverse range of topics, from the impact of technology on the agriculture and food industry to the challenges and strategies for combating cybercrime. The convergence of technology and medicine and sustainable tech solutions for combating climate change were among other topics covered during the event.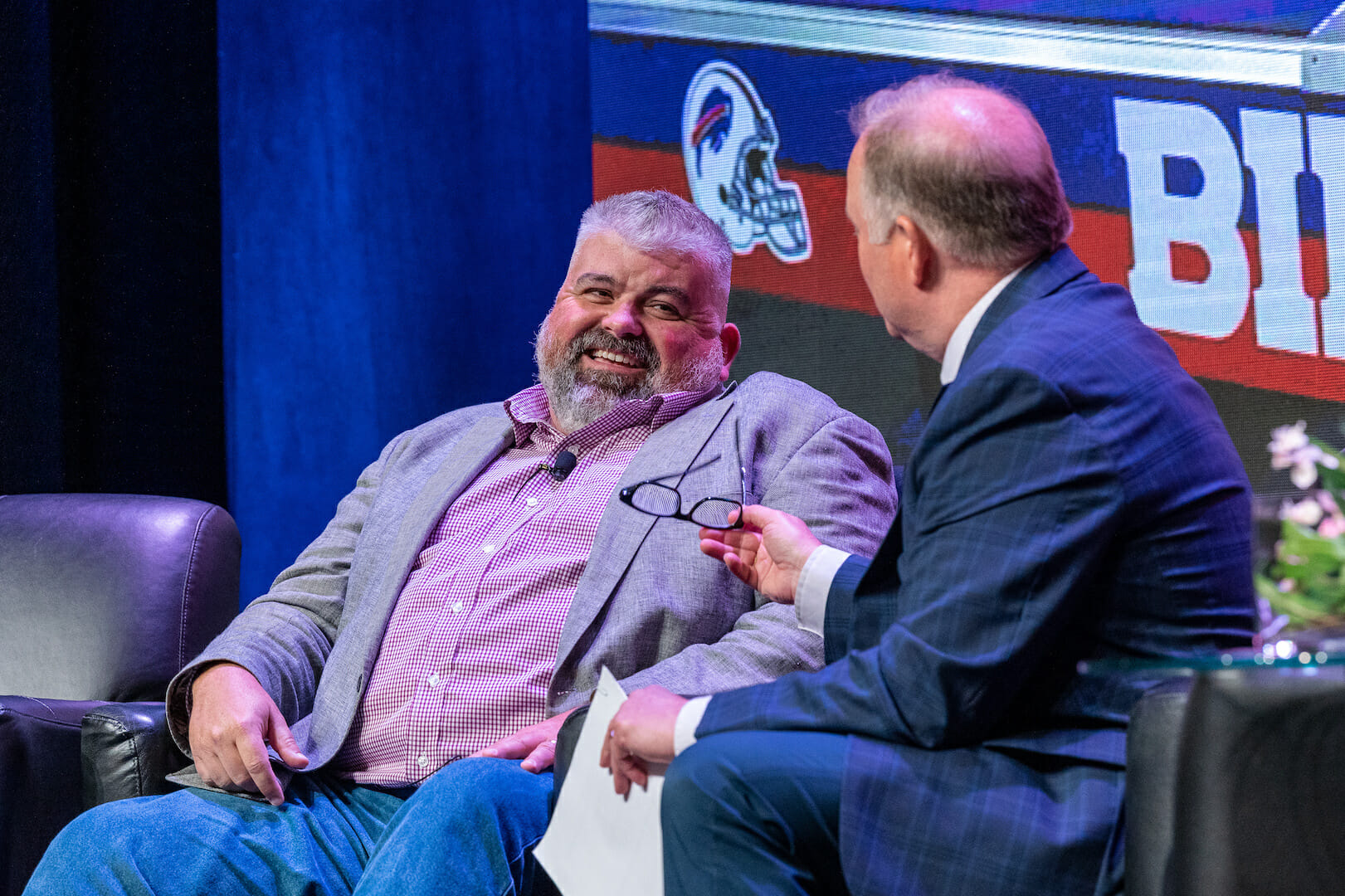 Members of the "Bills Mafia" were treated to inside info on the technology that will power the new Buffalo Bills stadium in Orchard Park, NY, as Patrick Gibbons, Senior Vice President, Technology at Legends Project Development shared inside insights on the new fan and player experience.
Almost two dozen notable speakers and panelists shared their expertise over the course of the day, offering valuable insights and shedding light on the potential of technology to drive innovation and positive change. The conference also provided a platform for networking, collaboration, and knowledge exchange among industry professionals, fostering connections that will undoubtedly fuel future endeavors.
"We are thrilled with the overwhelming success of ROC on Tech 2023," said Bob Duffy, President and CEO, Greater Rochester Chamber of Commerce. "The conference provided an exceptional opportunity to explore the latest trends and developments in the tech industry while fostering meaningful connections among industry leaders. We are confident that the knowledge and inspiration gained from this conference will propel Greater Rochester's high-tech industry to new heights. We look forward to keeping the momentum going at next year's conference - stay tuned for more info!"
Greater Rochester Chamber of Commerce extends its gratitude to the event sponsors and partners whose support made #ROConTech23 possible. Their commitment to driving innovation and fostering collaboration in the Greater Rochester area is invaluable.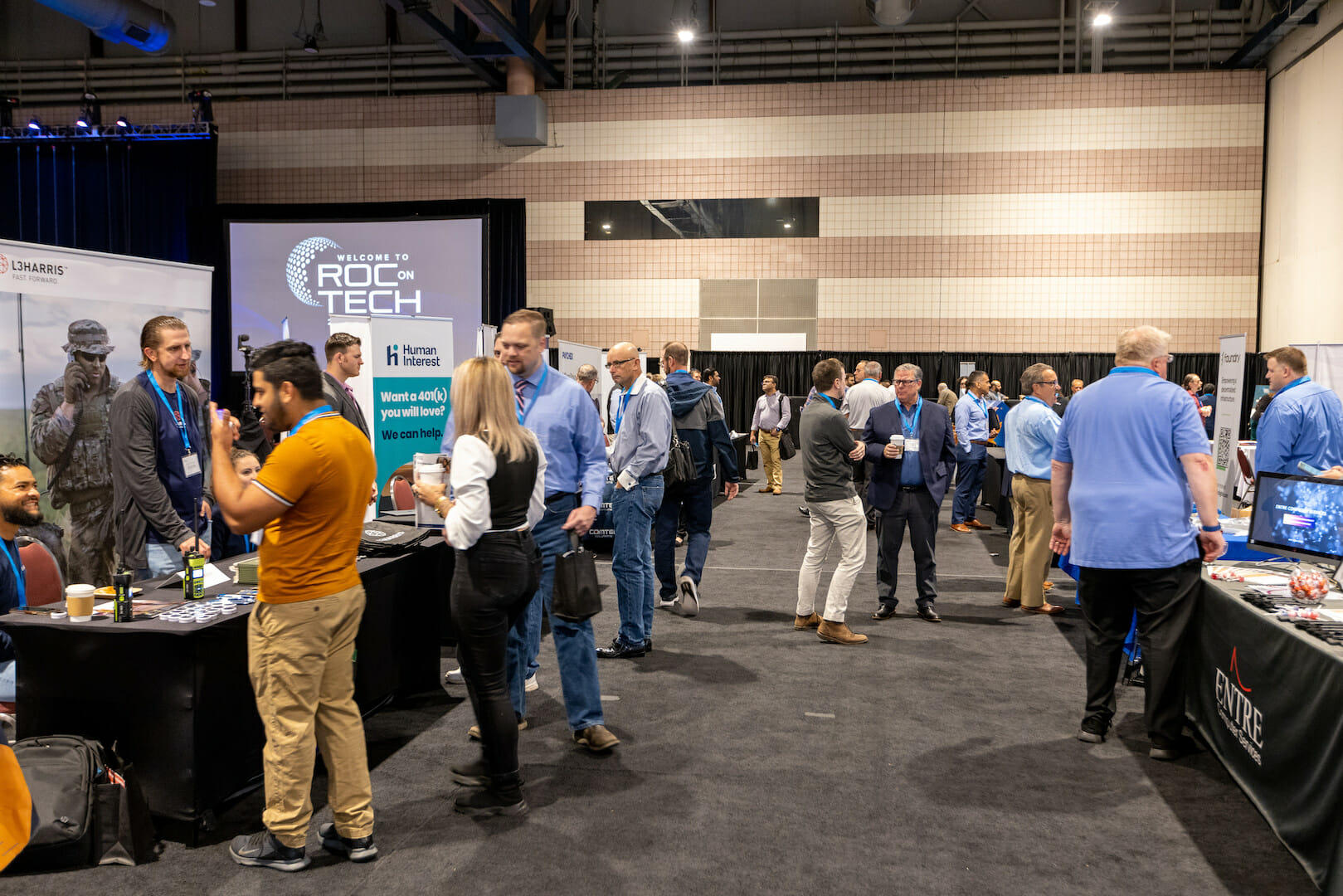 As the conference concluded, attendees expressed their excitement and anticipation for future advancements in technology and the impact it will have on the region's business landscape. Greater Rochester Chamber of Commerce remains dedicated to promoting growth, innovation, and collaboration within the high-tech industry and looks forward to future events and initiatives that will continue to propel Rochester's position as a technology hub.
For more information about ROC on Tech and future events organized by Greater Rochester Chamber of Commerce, please visit GreaterRochesterChamber.com/programs-events or contact Director of Events Susan George at Susan.George@GreaterRochesterChamber.com.