Small Business in Rochester: Today and Tomorrow
By Jason Barrett, Black Button Distilling Founder & Master Distiller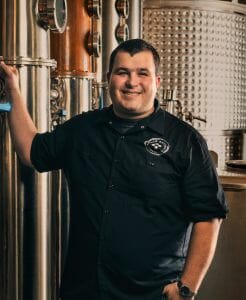 Rochester is a beautiful, bustling, busy city that remains a cost-effective place to live and do business. With high levels of education, low cost of living, and access to many colleges and universities, Rochester is a unique place to live your life. With a newly renovated, small, and convenient airport, we have same-day access to flights that enable us to do business in New York City, Boston, Chicago and more. We also have a solid middle class in the suburbs. All of this makes Rochester one of the best places to open a small business.
Many folks that live here would also describe it a great place to raise a family, to grow up, to live and thrive. Rochester lacks the traffic, pollution, and obscene costs that many of the big cities do. But it's full of great cultural institutions like the Rochester Broadway Theater League, Rochester Philharmonic, Geva Theater, The Eastman Museum, The Strong Museum of Play and more. And there's always a festival to check out in the summer.
At Black Button Distilling, we looked for years to expand to a tasting room in Brooklyn and it was hard to make that work. It's a much bigger leap. Starting – and growing -- a business in Rochester is much more attainable. Some of that is because Rochester is also just the right size. We're big enough to have a good base of people to work with. But small enough that you can run into the same people and build relationships with them. It's easier to get business done when you know who you're working with.
Rochester is of course not without its challenges. The city schools have challenges. In order for Rochester to continue to thrive we need to invest in education and we need to see the community rally behind the city school district, so it becomes something we can all be proud of again. And while crime can happen anywhere, our current crime waves are detrimental to growing business in our city and attracting new business and visitors.
If we continue to invest in our educational system, in our housing stock and in finding ways to keep Rochester competitive, there is no reason that we have to succumb to the Rust Belt city mentality. Instead, we can utilize our well-educated workforce as a building block for the future. We also must continue to invest in culture through organizations like the RBTL, Geva, Rochester Philharmonic and more. The more we support cultural organizations in our community, the stronger it will be.
What can you do to continue to make Rochester a great place to live and do business? You can go to a locally owned restaurant, you can shop at locally owned stores, you can attend local sporting events and cultural events. You can donate to local charities that help support young people and help provide them with opportunities and reasons to stay in Rochester. Show that you're investing your money right in our backyard.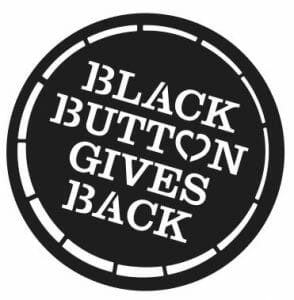 Today, Black Button is formalizing our giving efforts that have been so important to us over these last ten years with a new giving and fundraising initiative called Black Button Cares. We're happy to announce the inaugural class of Black Button Cares awardees: Community Resource Collaborative, Cancer Support Community of Rochester, Golisano Children's Hospital, and Ugandan Water Project. Each of these organizations was founded in the Rochester community and does great work in and for the Rochester community.
I'm happy to share that the very first barrels laid down at our new University Avenue location will be set aside for each organization. One barrel will be earmarked for each organization, with a portion of the proceeds going back to that organization when that barrel is ready. This is a symbol of our commitment to these organizations as we age that barrel together.
The world goes to those who show up. Rochester has shown up for Black Button Distilling so many times. I can't imagine raising my family or running my business anywhere but in Western New York. That's why we decided to expand our business and to stay right here in Rochester. Let's continue to make Rochester a great place to live, work and do business – today and tomorrow.