Veterans Connect Relocation Weekend Showcases the Best of #GreaterROC to Over 20 Transitioning Soldiers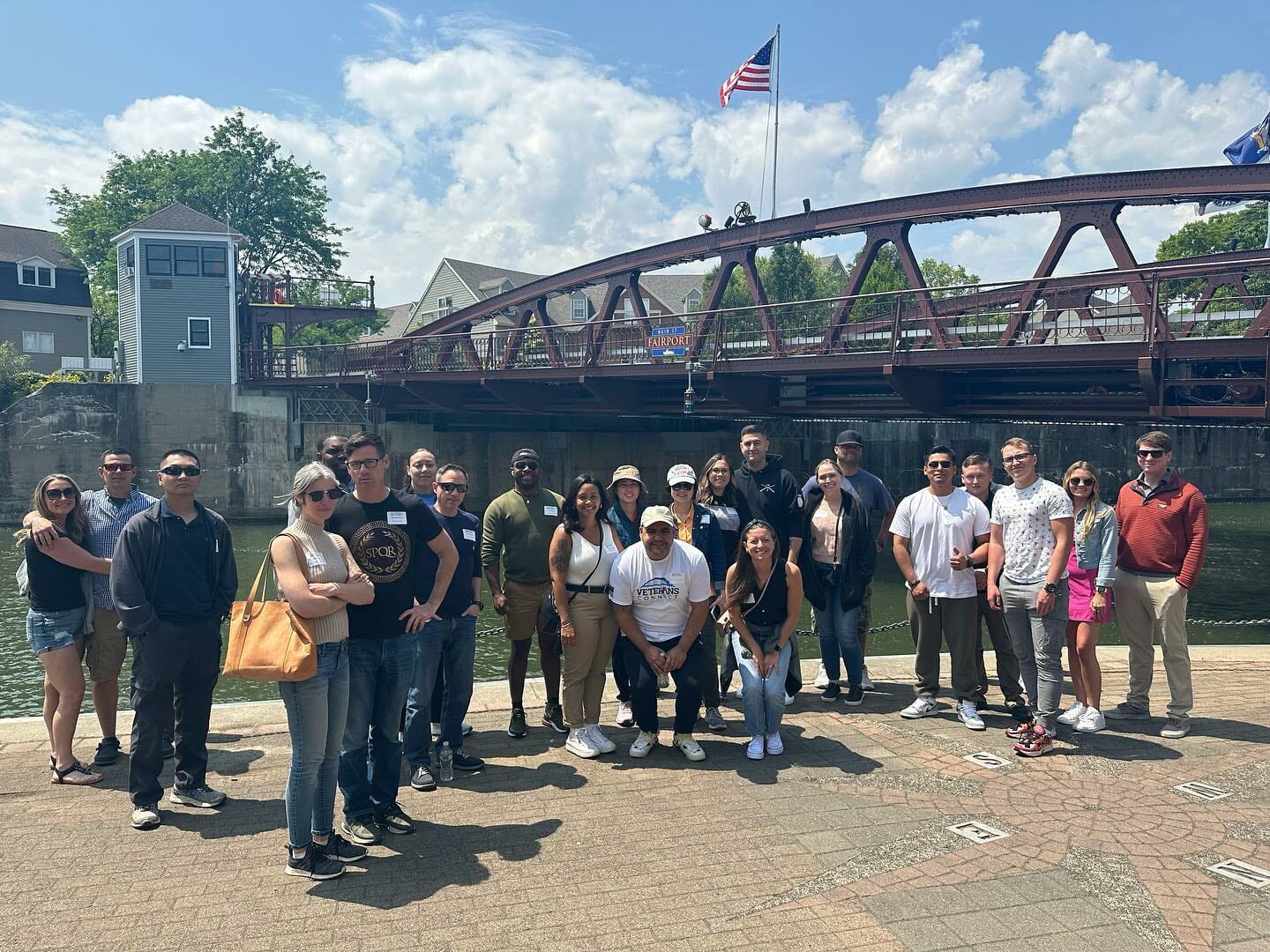 This past weekend, Veterans Connect, a Greater Rochester Chamber program, hosted over 20 transitioning Soldiers and their families for a relocation overnight experience to showcase all of the amazing reasons to live, work, and play in #GreaterROC as veterans. These Soldiers hail from Fort Drum near Watertown, NY, are transitioning out of active duty service in the next year and are looking to find a new place to call home.
The Soldiers were welcomed by Greater Rochester Chamber staff and local employers on Saturday morning with breakfast at Simply Crepes.  Representatives from the University of Rochester Medical Center, Rochester Institute of Technology, Bravery Wines, LeChase Construction, and Orolia Defense & Security were present to share opportunities for employment at their organizations in Greater Rochester. Several were also able to share their experience as veterans living in the region and noted how our community is uniquely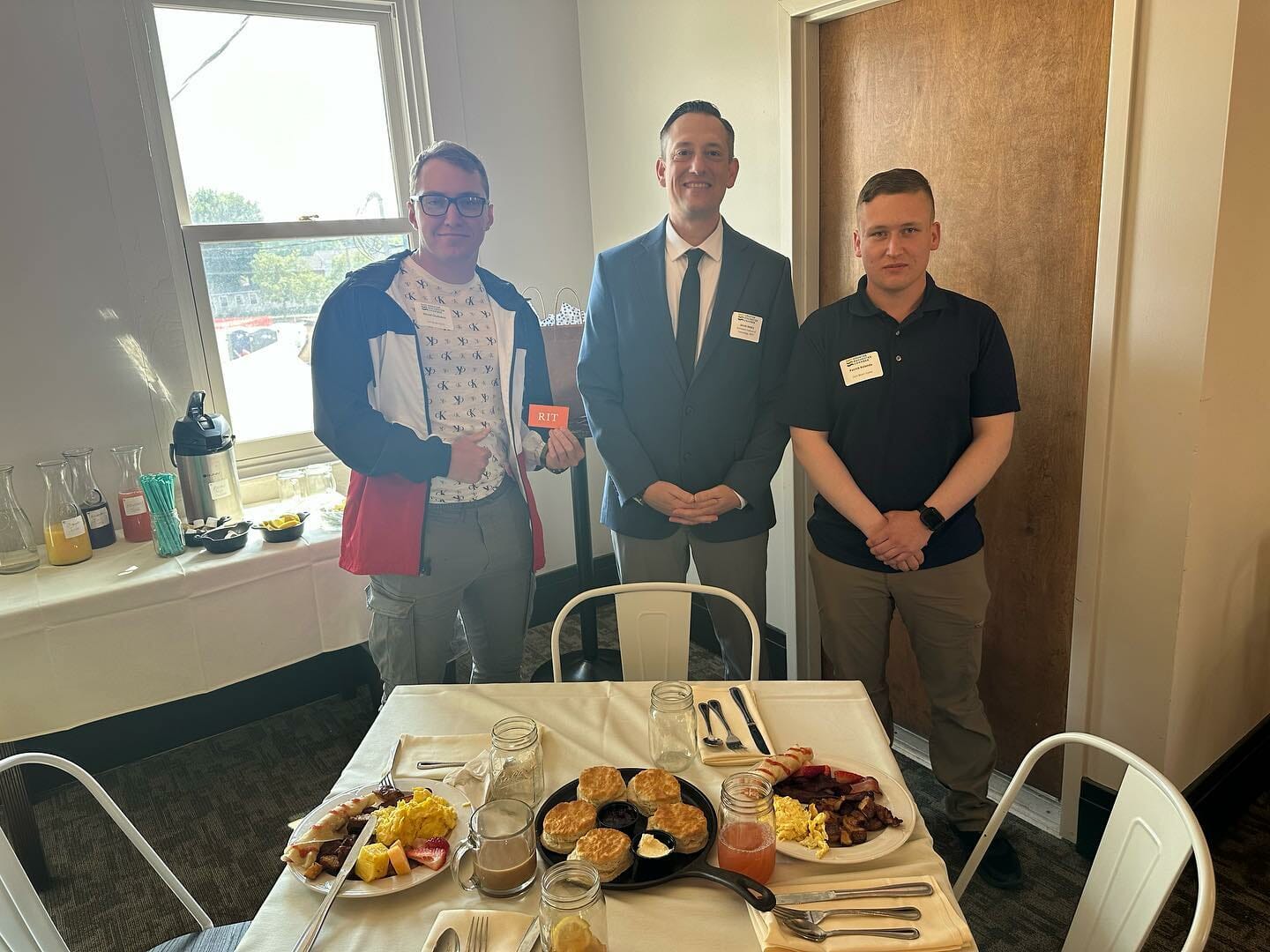 supportive of the veteran population in ways that they have not found elsewhere. Jacob Jendrey, Department Chair, Rochester Institute of Technology Army ROTC shared, "Rochester is a great place for veterans like myself. The community values our service, and employers appreciate our experience. There are exciting and well-paying job opportunities, making it a promising place for career growth. It also provides a safe and nurturing setting for raising a family. The Greater Rochester region's positive attitude towards veterans, promising job market, family-friendly environment, and scenic surroundings make it an ideal place for me to settle down after my Army service."
The welcome breakfast was followed by an interactive bus tour through Rochester and its suburbs with stops at the Erie Canal in the Village of Fairport, the Public Market, High Falls, and more. Visitors were able to see the unique look and feel of different suburbs in Rochester as well as a variety of neighborhoods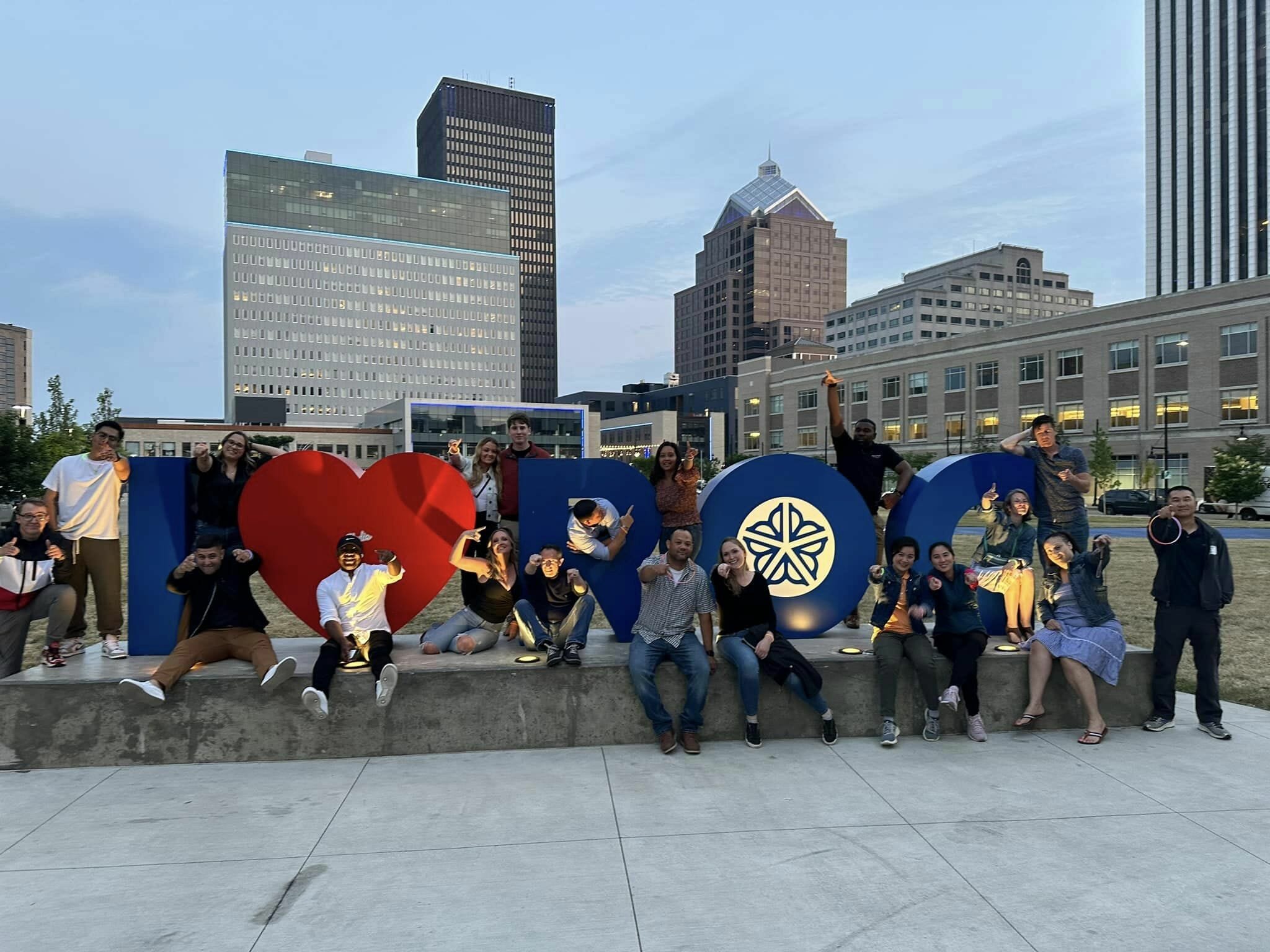 in the city so they could experience first-hand what makes Rochester different from other cities in NYS. The group was then given a tour of the Veterans Outreach Center in the South Wedge by Mark McCloskey to see the vast array of free support services and resources the organization has available to all veterans in the Greater Rochester region. Following dinner and a presentation from Romanda Gibson-Stevenson, Vice President Community Manager at JP Morgan Chase, on Saturday evening, our guests returned to downtown Rochester for a very fun and engaging pedal tour with stops at Parcel 5, the Genesee Brew House, and more to showcase all the exciting nightlife Rochester has to offer.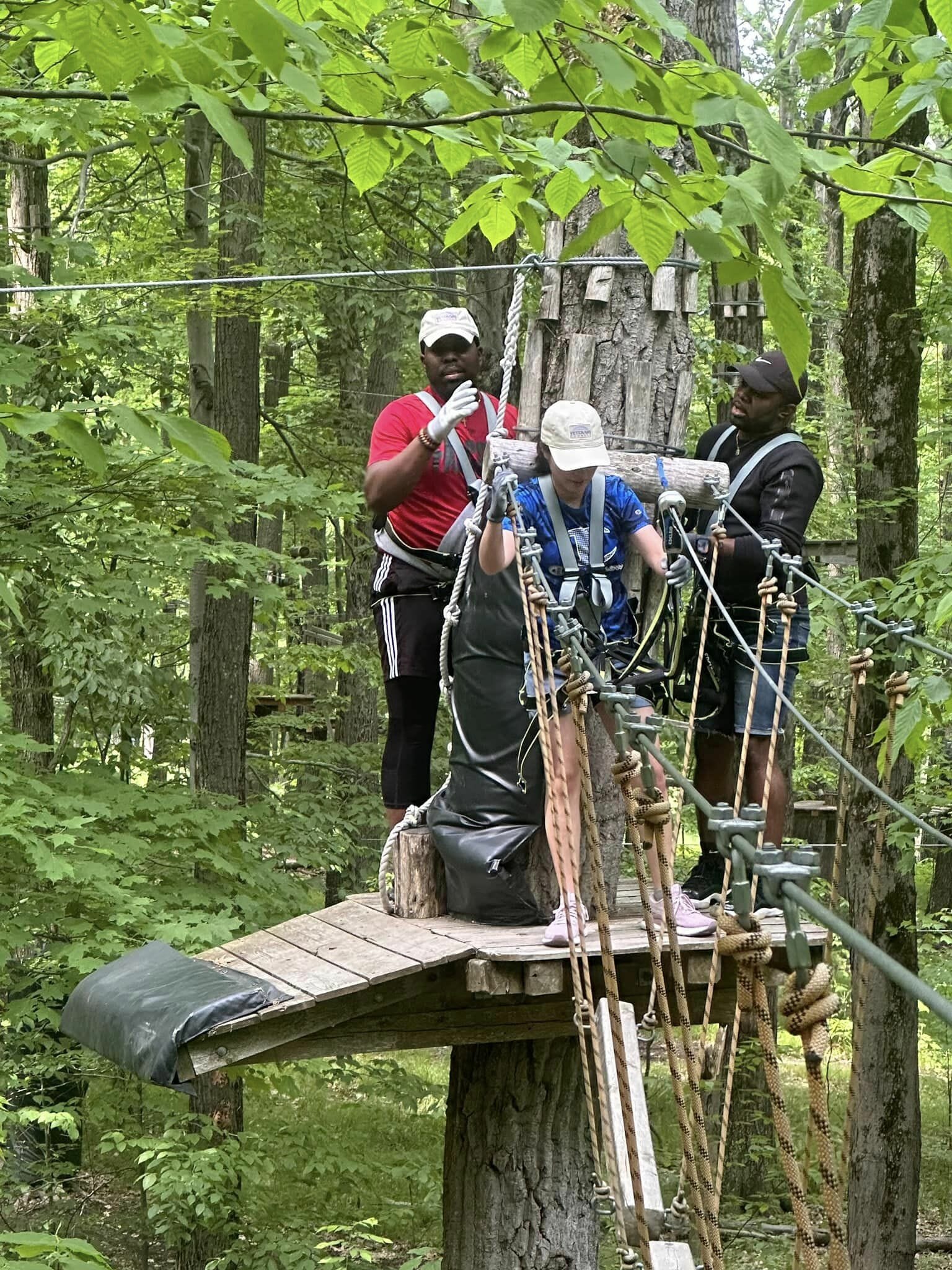 On Sunday, the Soldiers and their families kicked off the day with lunch and a presentation from Wegmans, showcasing the many opportunities the company has available for veterans. The veterans took the opportunity to explore the store to see why the brand has such a cult following in Rochester. The group then returned to Canandaigua for some exhilarating fun in the beautiful nature at Aerial Adventures at Bristol Mountain. Visiting Soldiers were able to try high ropes courses and zip line through the forest. Finally, the weekend concluded with dinner at Nolan's on the Lake before everyone headed back to Fort Drum.
Yashira Rodriguez, Manager, Talent Strategy Programs and Veterans Connect, at Greater Rochester Chamber said, "Our second Veterans Connect relocation weekend was a resounding success, and we sincerely hope all our visiting Soldiers and guests enjoyed their time! We look forward to welcoming them back to Greater Rochester soon and express our gratitude to our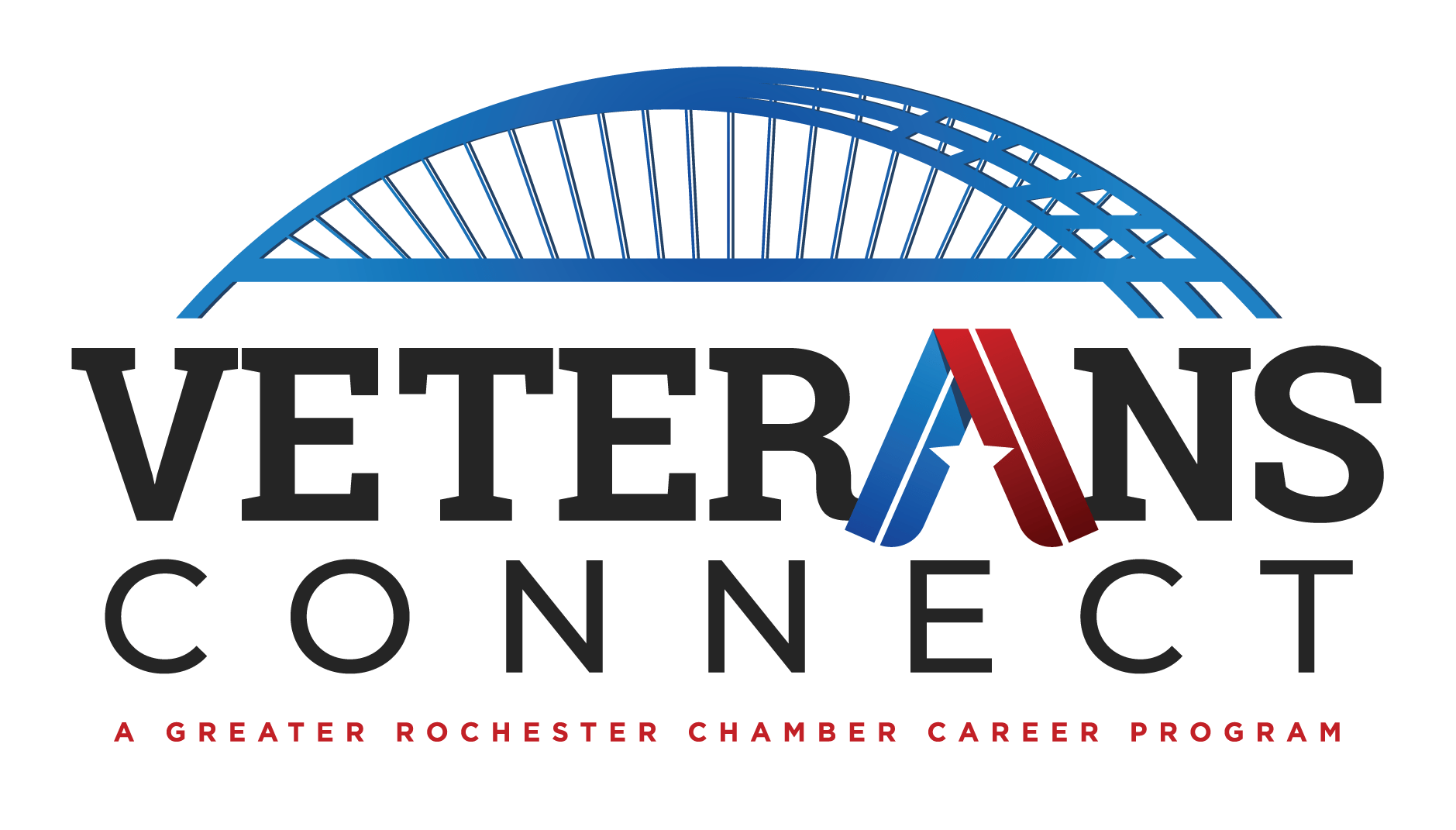 sponsors, Constellation Brands, JP Morgan Chase, LeChase, ROC2025, and Wegmans, for supporting veterans and making this experience possible."
In addition to working directly with Soldiers transitioning out of service, Veterans Connect works to create veteran friendly employers and help foster relationships between local companies and veterans. Learn more at https://www.greaterrochesterchamber.com/talent/veterans-connect.