Child Care Council to Dedicate Boardroom to Former CEO Barbara-Ann Mattle
ROCHESTER, N.Y., June 5, 2023 – Child Care Council Inc. will dedicate its new boardroom to past CEO Barbara-Ann Mattle, who retired in June 2020. The dedication will take place Wed., June 7, 2023, at 11 a.m. at the Council's office at 595 Blossom Road, Suite 120, in Rochester.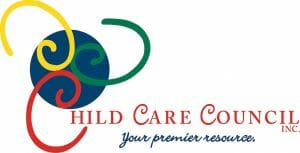 The Barbara-Ann Mattle Boardroom recognizes Mattle's 37-year tenure as the leader of the nonprofit organization. During her tenure directing the Council's operations, Barbara-Ann Mattle achieved great success in supporting child care development and in enhancing the quality of child care, both locally and nationally. She helped build the Council from an agency with a $20,000 budget and a staff of 1.5 people into the largest Child Care Resource and Referral agency in New York state, with a $7 million budget, 60 employees, offices in Monroe, Livingston and Wayne counties, and collaborative partnerships with Chemung, Ontario, Seneca, Steuben and Yates counties.
"Dedicating the new boardroom to Barbara-Ann Mattle recognizes her leadership in growing the Council into what it is today," said Child Care Council CEO Jeff Pier. "Our organization and this community owe much gratitude to Barbara-Ann for her commitment to improving and supporting high-quality child care programs."
"I am sincerely honored by this recognition," Barbara-Ann Mattle said. "Working with the Council board of directors, management team and staff, we accomplished a great deal on behalf of area children and families, family child care providers, child care centers and early childhood educators."
The new boardroom was created by renovating space on the second floor of the Council's main office in Rochester.
About Child Care Council Inc.
Founded in 1972, Child Care Council Inc. (childcarecouncil.com) is a comprehensive parent-referral, adult-education and community-resource agency working to improve the quality of child care. A New York State Standards of Excellence agency, the Council provides information, training and resources to child care providers, parents and businesses in Monroe, Wayne and Livingston counties. The nonprofit agency offers coordinated services to support child care programs, including a professional library, referral services, free notary public, fingerprinting waivers and reduced-cost business services.