Villa of Hope Will Officially Open The Steven Center for Behavioral Health
New clinic will work with individuals and families to offer customized treatment for behavioral and substance abuse disorders.
Rochester, N.Y., June 1, 2023 – Villa of Hope will officially open The Steven Center for Behavioral Health on June 20th at 10:00 am, their second integrated outpatient clinic on their Greece campus. The Steven Center for Behavioral Health is an extension of the continuum of care that Villa of Hope offers.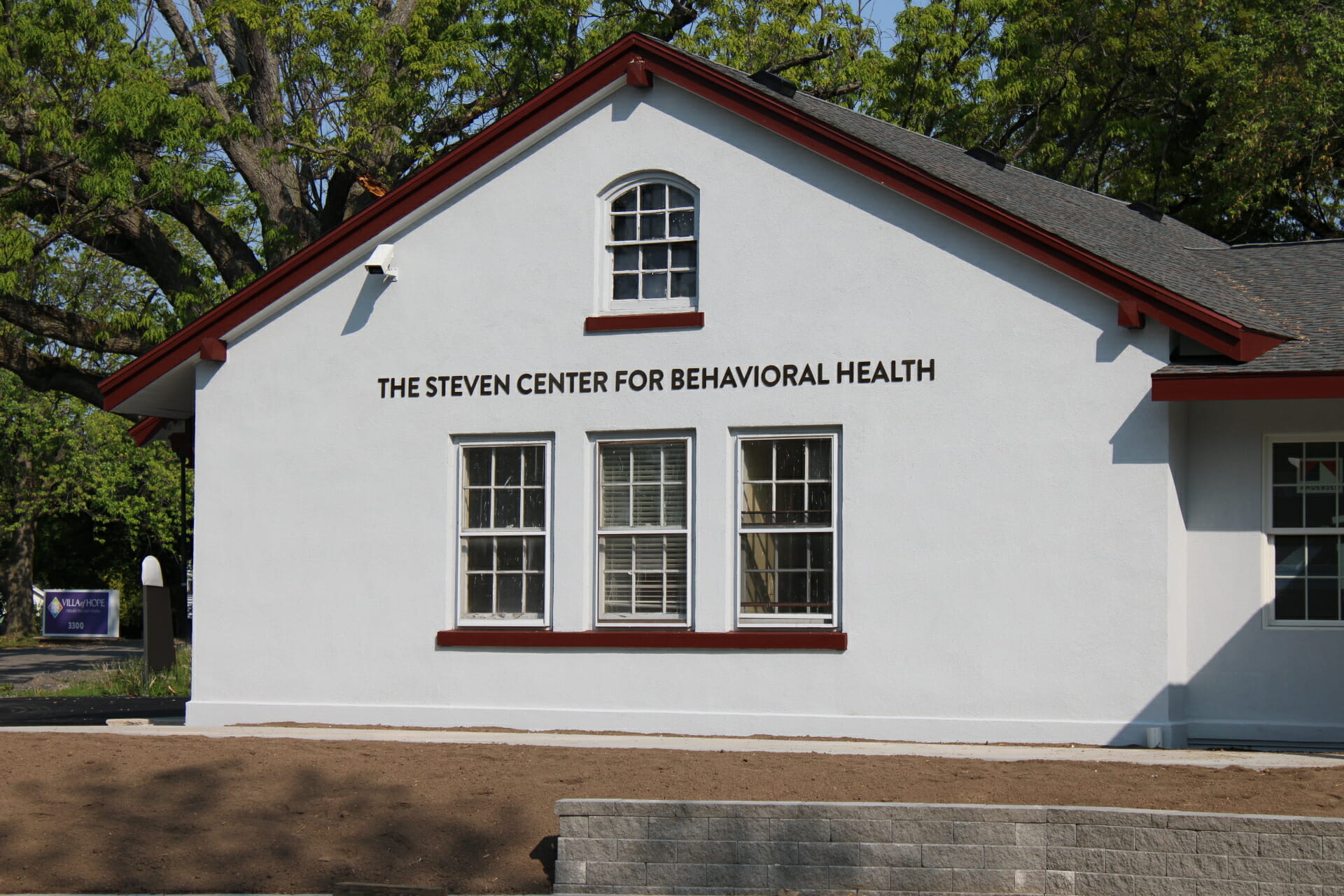 The Steven Center will provide treatment uniquely customized to the individual client by Villa's licensed therapists, assisting patients and families with understanding and managing issues such as PTSD, ADHD, mood disorders, psychotic disorders, substance abuse, and disruptive disorders. At the clinic, Villa will offer evaluation and treatment for children, individuals, and families, which include medication management, group therapy, cognitive behavioral therapy, and psychological testing. Additionally, they will provide family, individual, and group therapy for substance abuse disorders, as well as Medication Assisted Therapy (MAT) and relapse prevention, in an outpatient setting.  
The Steven Center is named in honor of Steven Messina, who was a shining light and faced challenges, including addiction and mental health disorders. But Steven found that he was not unique and not alone. With the help of peers and professionals like those at The Steven Center for Behavioral Health, he and his family came to understand and manage the problems that addiction and mental health challenges can cause. 
Steven's parents, Harry and Linda Messina, will be joined by Dr. William Dávila, President and CEO of Villa of Hope, as well as Dr. April Aycock, Director, Monroe County Office of Mental Health, and local legislative officials to officially open the new outpatient center.   
Harry and Linda Messina explain the importance of the opening of the new clinic: "This clinic will be able to provide treatment uniquely for each individual client. Steven's love for life blossomed through the music he performed, the adventures he enjoyed, and the friendships he embraced. We are grateful that he shared his life with us and still inspires us all to live life fully. He taught us that with courage and love, there is always hope. The Steven Center for Behavioral Health is named in honor of Steven, his gracious ways, and the hope the clinic will provide." 
Additionally, Dr. Will Dávila adds, "The Steven Center is the culmination of a community-wide effort to bring quality, accessible, and compassionate care to this community at a time when the numbers and acuity have grown exponentially. We are proud to be announcing the Center's opening and look forward to doing our part, destigmatizing mental health and offering treatment in a trauma-informed and client-centered environment.  And we are humbled and inspired by Steven's story and family, and the opportunity to honor his life and help others in his memory."
ABOUT VILLA OF HOPE
Villa of Hope is a 501(C)(3) nonprofit organization. Its mission is to partner with individuals, families, and communities to Rebuild relationships, Recover potential, and Renew hope for the future. With a vision to advance equity by transforming the social foundations of our neighbors and elevating lifelong health outcomes for our community, Villa of Hope has been serving the Rochester community since 1942. To learn more about our organization and identify ways to support the mission, please visit www.villaofhope.org.