New York State Representatives Coming to Rochester on Interagency Small Business Tour to Bring Resources for Small Business Support
The small business community is the backbone of the Greater Rochester region and of New York State as a whole. We are excited to share Governor Kathy Hochul's announcement of an upcoming Interagency Small Business Tour across the state for government agencies to connect directly with these small businesses and provide resources and support. Greater Rochester Chamber of Commerce is honored to be in attendance at this event as the regional voice of business and a staunch advocate for the Greater Rochester business community on the local, state, and federal levels.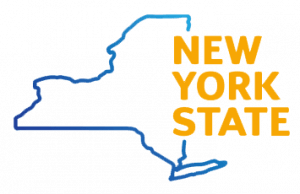 Representatives from the New York State Department of Labor, Departments of State and Tax and Finance, the Workers' Compensation Board, and Empire State Development will be stopping in Rochester on Wednesday, June 14 at 8:30 AM.
The representatives from these agencies will discuss the resources available from New York State to help your business grow and thrive. They will also be available to answer any questions you may have about regulations, licenses, insurance, taxes, recruiting, and more. The event will bring together key stakeholders, policymakers, and entrepreneurs, creating a platform for conversations and collaboration to address the challenges faced by small businesses.
There is no cost associated with this event but advanced registration is required. Businesses interested in attending the event at the Rochester Education Opportunity Center, located at 161 Chestnut Street, can do so here: https://forms.ny.gov/s3/Small-Business-Tour-Registration
We firmly believe that collaboration among businesses, government agencies, and community organizations is essential for driving sustainable economic growth. By joining forces at this event, we aim to showcase the potential of our region's small businesses and ensure that their voices are heard at all levels of decision-making. To learn more about Greater Rochester Chamber's advocacy work and relationships with NYS agencies, please view our Advocacy Agenda.
We look forward to participating in this event and advocating for the needs of our members and the Greater Rochester business community. Through collaboration and open dialogue, we can pave the way for a brighter future for small businesses, fostering economic resilience, and driving sustained growth across our region and beyond.