Geared for Growth: FLX AI Generating New Solutions and Opportunities for Local Companies Using Artificial Intelligence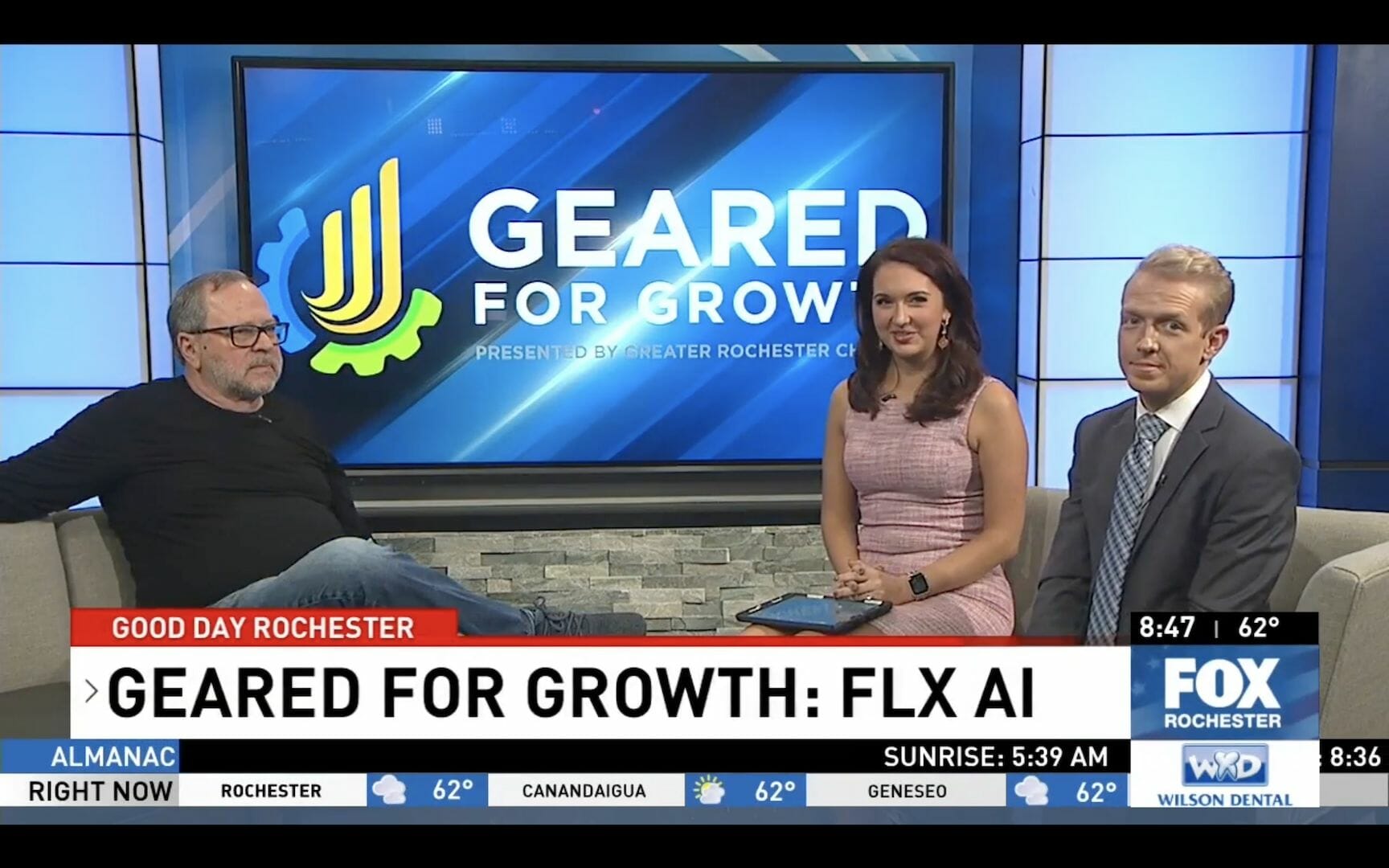 Dr. Walt Johnson, CEO of FLX AI, appeared on "Geared for Growth" on Wednesday, May 24th as part of Greater Rochester Chamber's partnership with 13WHAM. Johnson shared FLX AI's story and gave an overview of how they use artificial intelligence to solve problems for businesses in the Greater Rochester community.
Johnson and his team were brought together in 2017 as part of New York's state-funded Rochester Data Science Consortium. When the project they were brought together to do was completed, they saw the value in bringing real solutions to actual problems that businesses were facing through consulting rather than research and founded FLX AI to stay together as a team. "Everybody knows AI is out there, they just don't know how to do it," said Dr. Johnson, "People don't want to buy research, they want to buy solutions to their problems. So, we set up and we've done really well."
Dr. Johnson gave an overview of how artificial intelligence can be used to solve problems, and how people are still behind it, and that people are not going to be taken over. People are still critical to having artificial intelligence bring value to organizations, by itself it's "very limited." In order for AI to create an impact to the companies using it, people need to spend weeks or months cleaning up the data so the AI can understand it, and more people need to spend just as much time getting an understanding of what the root cause of any problem actually is so that the appropriate AI tools can be put in place as solutions, and even more people to implement the solution that is determined.
Johnson, a cognitive psychologist originally, shared that "understanding what real intelligence is, you see how far artificial intelligence is" and emphasized that people do not need to be scared of AI taking over.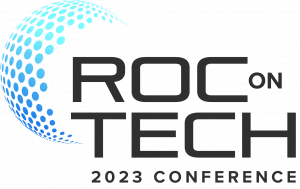 Dr. Walt Johnson will also be presenting at Greater Rochester Chamber's ROC on Tech 2023 conference on Thursday, June 15. His presentation, titled "Canned vs. Creative: Exploring Generative and General Artificial Intelligence," will share about some of the groundbreaking advances in artificial general intelligence and how they are being applied in different fields. The conference will also discuss tech topics including the realities of cybercrime, how sustainable technology can fight climate change, recruiting talent in a hybrid workplace, how inclusive technology can increase accessibility, and more. The conference will also feature a keynote presentation from Patrick Gibbons, SVP of Technology, Legends Project Development, on "Game-Changing Technology: Inside the Innovative Systems of the New Buffalo Bills Stadium." Learn more about ROC on Tech 2023 and get your tickets today: ROCon.Tech
Don't miss next week's "Geared for Growth" interview on Wednesday, May 31st at 8:45 AM on Fox Rochester.