Geared for Growth: Arbor Venues Expanding Into New Downtown Location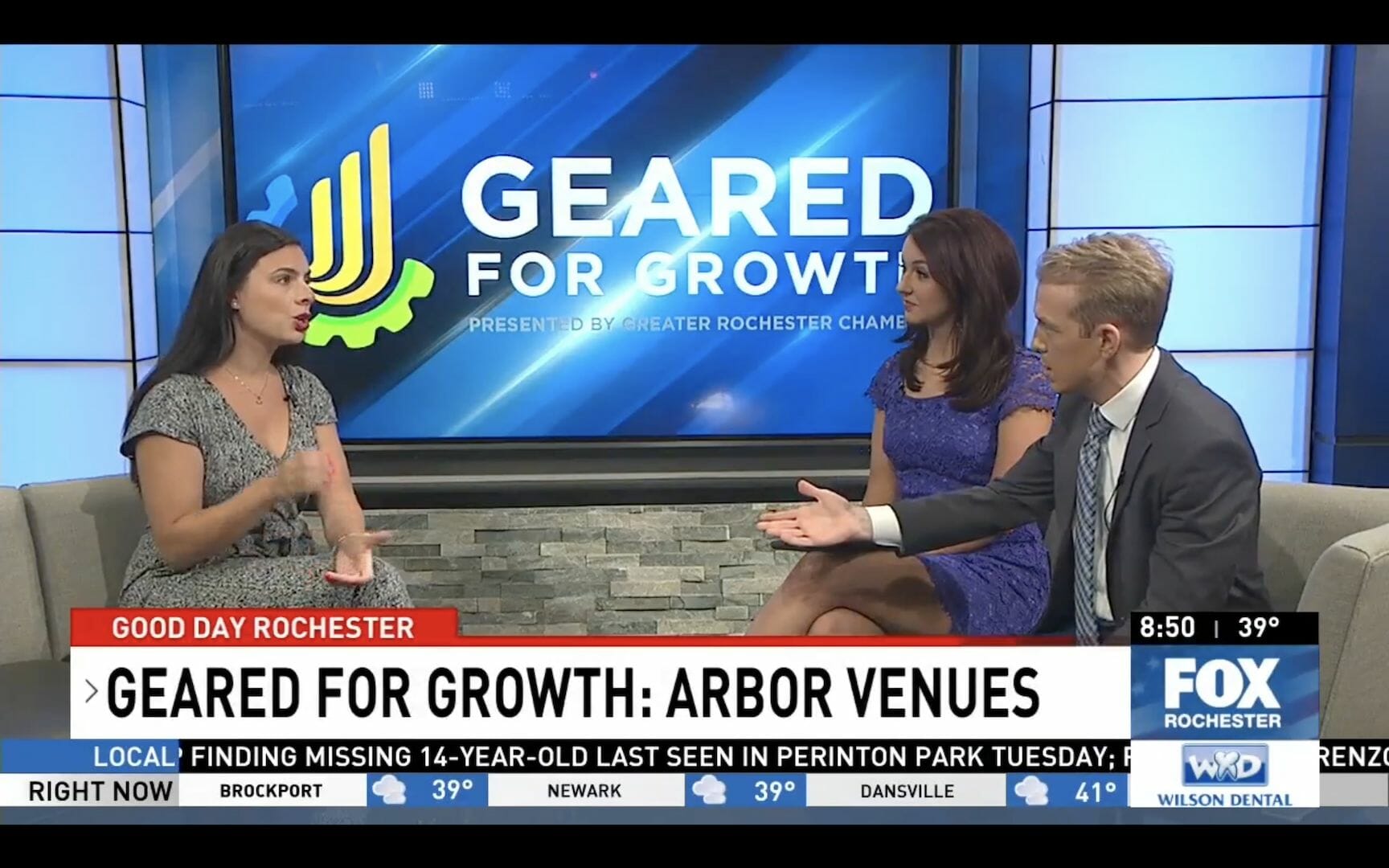 On Wednesday, May 17, Agathi Georgiou, owner of Arbor Venues, was featured on "Geared for Growth" as part of Greater Rochester Chamber's partnership with 13WHAM. Georgiou shared how Arbor Venues came to be what it is today and her vision for the future.
Arbor Venues is a full-service event planning and event venue company with two existing locations in Rochester with a third on the way. Arbor Venues opened their first venue, the Arbor Loft, in 2016 and Arbor at the Port two years later. Georgiou's background is in event planning and started opening venues with her husband when she saw the demand for her vision and spaces to make it happen in.
Arbor's new location, Arbor Midtown, is giving new life to the grand ballroom at the historic Lincoln-Alliance Bank, originally constructed in 1926. Georgiou said that "when I laid eyes on [the] vacant space, it just blew me away." The venue is slated to open by August 2023.
Each of the venues is suited for all kinds of events including weddings, birthday parties, corporate events, fundraising, and more. Georgiou said "we're thrilled to have a bigger space in downtown Rochester that can accommodate larger events." She also described her partnerships with Greater Rochester Chamber and Visit Rochester to help connect with businesses looking for events as well.
Arbor Venues works with other vendors & Greater Rochester chamber members as well to provide recommendations for photographers, music, and more. When asked about being a business owner in Greater Rochester, Georgiou said that "The people of Rochester are so talented. We're thrilled to be engulfed in all of that."
Stay tuned for next week's "Geared for Growth" on Wednesday, May 17th at 8:45 AM on Fox Rochester.