Janet Coletti Appointed to Tompkins Community Bank Board for Western New York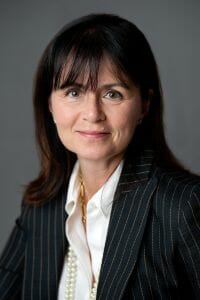 ROCHESTER, NY (May 18, 2023) – Furthering its commitment to community growth, Tompkins Community Bank has appointed Janet Coletti to its Community Bank Board for Tompkins Western New York. Coletti brings 35 years of banking experience to her position on the Board, most recently serving as executive vice president and chief human resources officer (CHRO) at M&T Bank prior to her retirement in 2020.
"Janet brings years of banking experience in several key areas including consumer and branch banking, small business lending and Human Resources which will be of great benefit in her role as a board member for Tompkins," said John McKenna, president of Tompkins Community Bank. "Her leadership skills and extensive network in WNY will also be incredible assets to our board as we continue to grow the ways in which we support the communities we serve."
Throughout her career at M&T, Coletti also served as a member of the bank's management committee, which was responsible for leading the organizational strategy and overseeing day-to-day bank operations. She began her banking career at M&T in 1985 and held numerous positions in the consumer banking and business banking divisions before becoming CHRO in 2015. Coletti holds a B.A. in Economics from Mount Holyoke College. She currently resides in Williamsville, NY.
About Tompkins
Founded in 1836, Tompkins Community Bank serves the Central, Western, and Hudson Valley regions of New York, and the Southeastern region of Pennsylvania. Through their unique local decision-making model, the bank offers personalized service and exceptional responsiveness, while delivering a broad range of products and services for consumers and businesses. Insurance services are offered through Tompkins Insurance Agencies, and wealth management services are available through Tompkins Financial Advisors. Further information is available at www.tompkinsbank.com.