Legends Project Development SVP of Technology to Present on Game-Changing Technology at the New Buffalo Bills Stadium at ROC on Tech 2023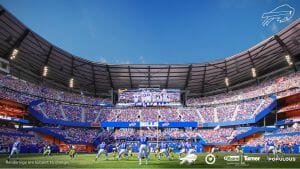 Greater Rochester Chamber and our tech partners are thrilled to announce that Patrick Gibbons, Senior Vice President of Technology, Legends Project Development will be delivering a captivating presentation titled "Game-Changing Technology: Inside the Innovative Systems of the New Buffalo Bills Stadium."
During ROC on Tech 2023, Mr. Gibbons' presentation will provide an exclusive glimpse into the cutting-edge technological advancements that will transform the fan experience at the new Buffalo Bills stadium.
Patrick Gibbons, a recognized technology expert with a wealth of experience in the sports industry, is eagerly looking forward to sharing his expertise and discussing the unparalleled technological achievements of the new Buffalo Bills stadium. Attendees will leave with a deeper understanding of how the stadium's systems combine cutting-edge technology with a passion for the ultimate fan experience.
Legends has been involved in the Bills new stadium project for the past year, working closely with the team and Pegula Sports & Entertainment on the feasibility study for the project and more recently, conducting valuable initial focus groups and surveys to help inform stadium design and sales. In addition to its work on the new stadium project, Legends currently handles e-commerce for the Bills.
Patrick recently has been responsible for delivering the most advanced systems in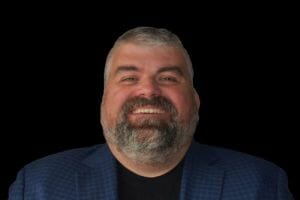 entertainment at SoFi Stadium and the surrounding district. He has stepped in to correct troubled technology programs to get back on time and on budget without cutting corners at Audi Field, Las Vegas Ballpark, and the new Columbus Crew Stadium. He is also currently assisting with the technological scope of work oversight at the Mercedes-Benz Superdome, Fair Park (Cotton Bowl, Coliseum), Inglewood Basketball and Entertainment Center, and Los Angeles Sports and Entertainment District. Before working with the Legends team, Patrick led the 16-member operations team for Major League Baseball that oversaw the Office of the Commissioner, all MLB Jewel Events, and the World Baseball Classic.
Get your tickets and explore sponsorship opportunities for ROC on Tech 2023 here.