Classic Automation Celebrating 20th Anniversary with Community Open House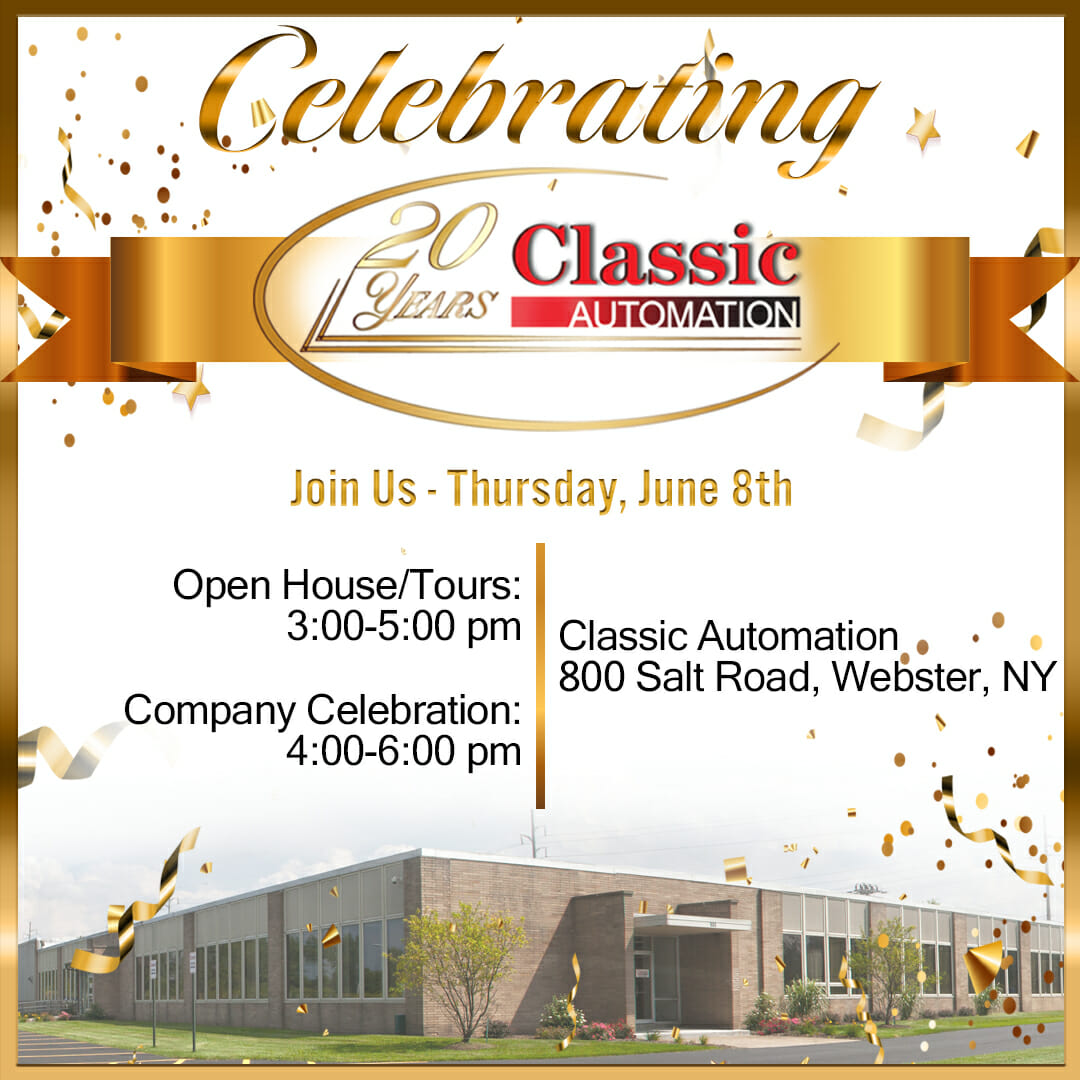 Join Classic Automation in celebrating their 20th anniversary on June 8th. They are hosting a community open house to open their doors and welcome valued customers, partners, and friends to commemorate this important milestone.
Event Details: Thursday, June 8th, 2023
Open House: 3:00 PM - 5:00 PM
Company Celebration: 4:00 PM - 6:00 PM
Location: Classic Automation, 800 Salt Road, Webster, NY, 14580
During the Open House, take a tour of our state-of-the-art facility, meet their team, and learn more about their products and services from President Fritz Ruebeck. The Company Celebration will feature outdoor games, drinks, food, and a welcome speech from Ruebeck.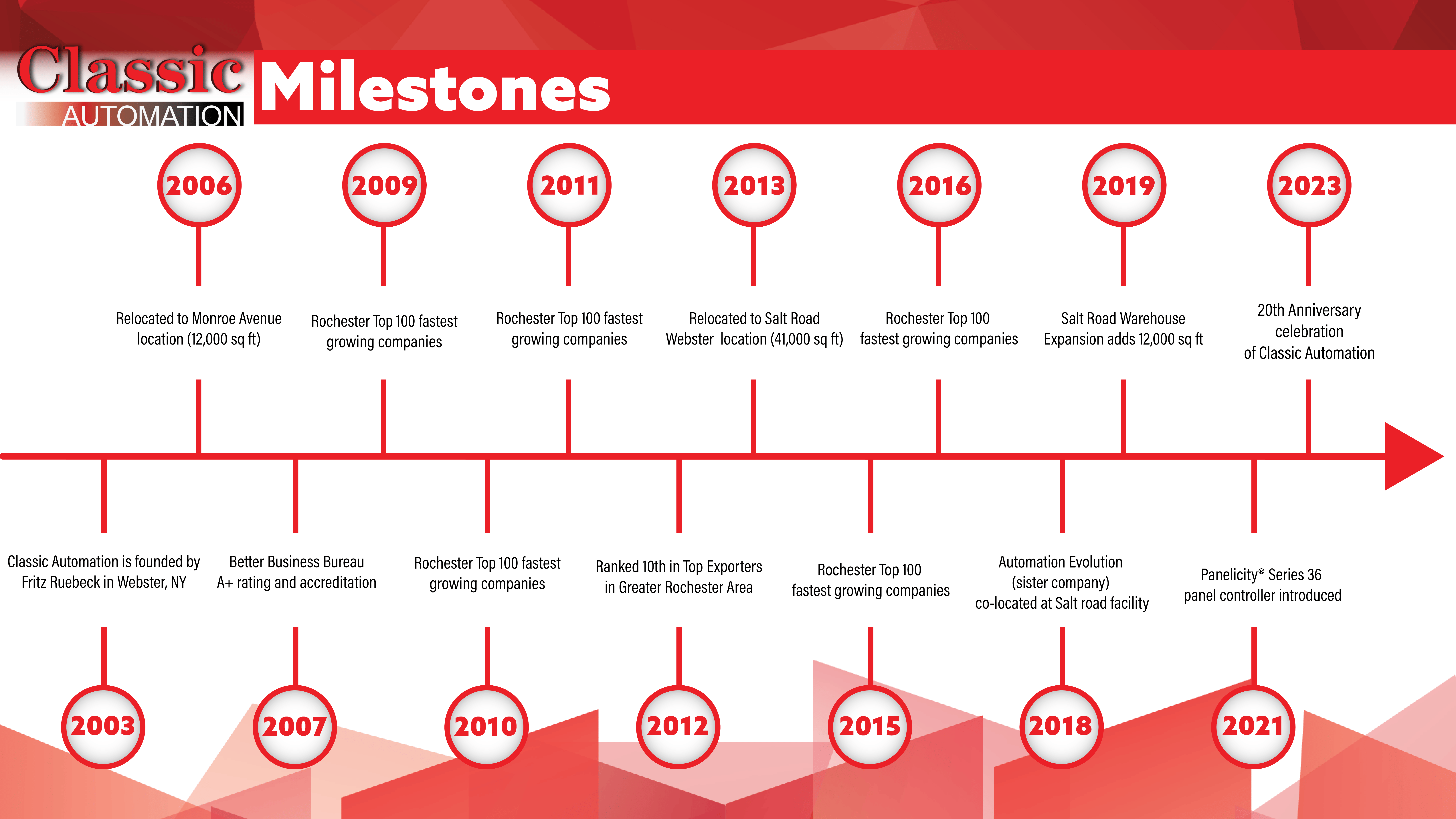 Classic Automation has grown and expanded in the Rochester Region since their inception in 2003. They are commited to excellence, quality, and customer service which has created a reputation as a trusted partner for some of the world's leading manufacturers and system integrators. (Click to view image full-sized)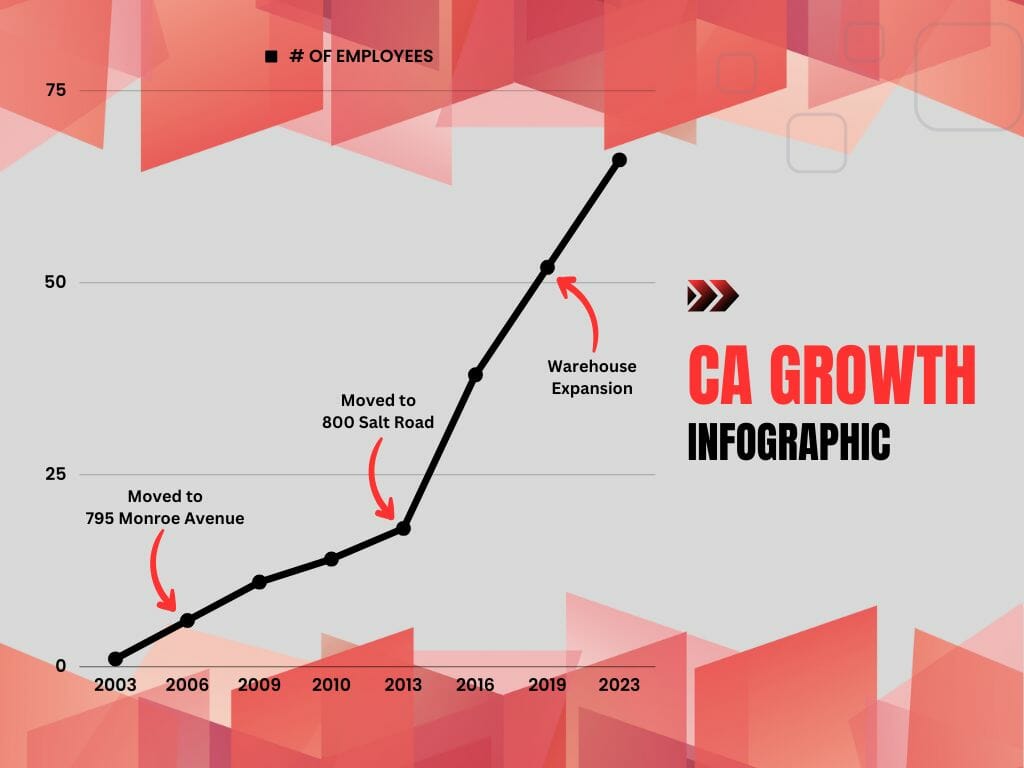 Please RSVP by May 31st via email (marketing@classicautomation.com) or website https://www.classicautomation.com/About-Us/20-Years-in-Business and contact marketing@classicautomation.com with any questions.