Madelyn Davidson Joins the Team at Prentice Wealth Management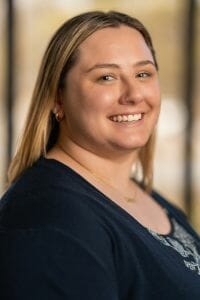 Rochester, NY- April 4, 2023: We are pleased to announce that Prentice Wealth Management is continuing its pattern of growth. Madelyn Davidson has recently joined the administrative team, providing elevated capabilities to the client experience. Maddy earned dual bachelor's degrees in economics and health from the University of Rochester and brings significant intrapersonal and organizational skills attained at her prior position as a relationship banker at ESL.
We are thrilled to introduce you to Maddy and we encourage you to visit our website at http://www.prenticewealth.com/talent/ to learn more about her and the rest of our talented team.
About Prentice Wealth Management
Prentice Wealth Management, LLC is a financial planning firm, located in the prestigious Linden Oaks office complex in Penfield, NY. Established in 2008, PWM was founded to address client needs with world class solutions in an un-biased, non-proprietary environment. Please visit our website at www.prenticewealth.com to learn more.
Securities and Advisory Services offered through Cadaret, Grant & Co., Inc. a Registered Investment Advisor, and Member FINRA/SIPC. Additional Advisory Services offered through Prentice Wealth Management, LLC, a SEC Registered Investment Advisor. Prentice Wealth Management and Cadaret, Grant & Co. are separate entities.