J.P. Morgan Corporate Challenge offers an "Innovative" approach to the post-race celebration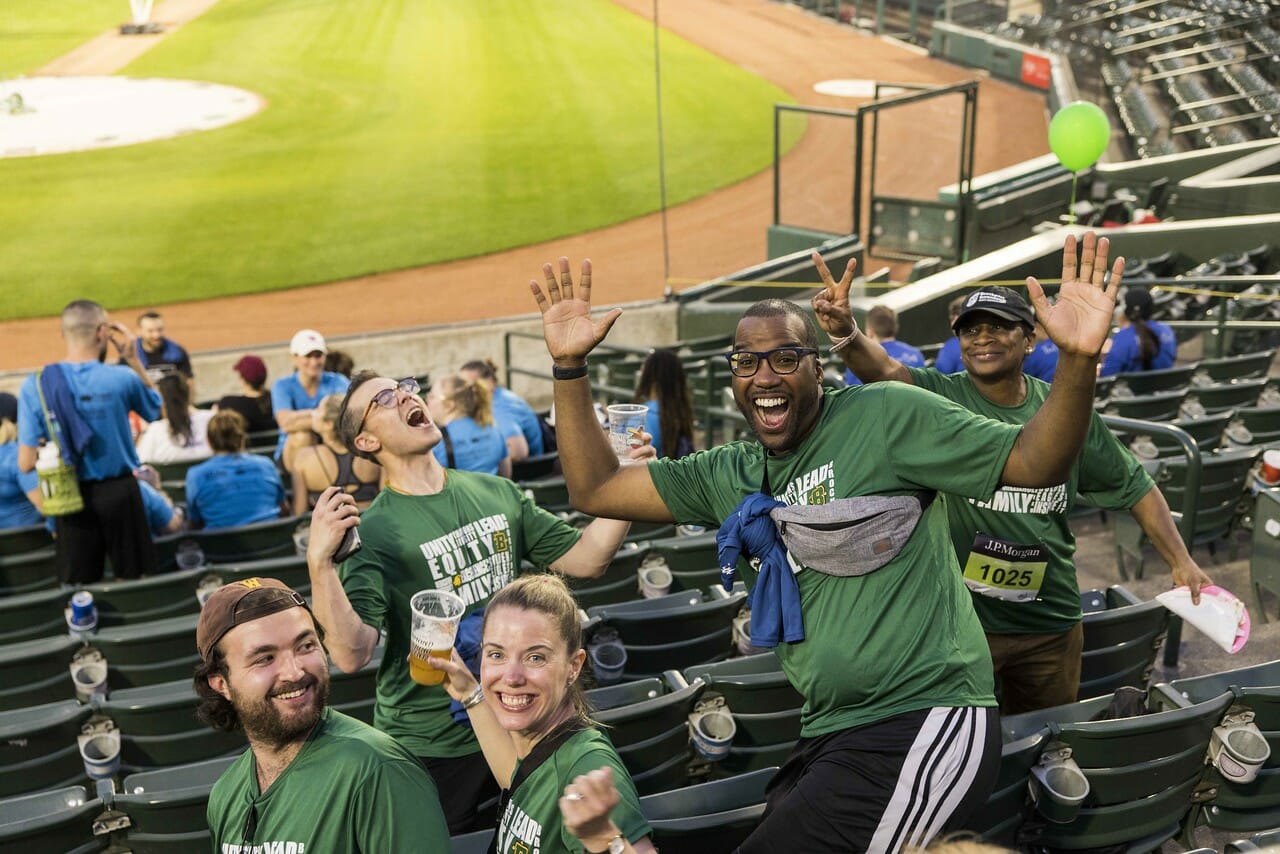 Baseball fans in Western New York will be hearing a lot about Innovative Solutions, a leading provider of cloud services for growing businesses, in the coming months.
The beautiful home of the Rochester Red Wings – formerly known as Frontier Field – is now Innovative Field, and hundreds of thousands of adults and children will be coming to the pristine diamond throughout the summer to enjoy professional baseball.
But Justin Copie, Owner and CEO of the Rochester-headquartered company, had much more than balls, strikes and tape-measure home runs in mind when he signed the deal with the Red Wings to become the facility's naming rights partner.
"When we made the decision to partner with the Rochester Red Wings and take over the naming rights of Innovative Field, we always had the Rochester community in mind," said Copie. "As a tech company that was founded in Rochester, we have a strong sense of responsibility to use Innovative Field as a platform to help bring people together."
And, as Copie will witness firsthand on Thursday, May 25, one of the most successful events over the past three decades in bringing people together is the J.P. Morgan Corporate Challenge.
The 31st edition of the Corporate Challenge will start at 7 p.m. just beyond the center field wall at Innovative Field, and the finish line of the 3.5-mile race is adjacent to the main entrance on Morrie Silver Way. More than 5,000 runners and walkers from over 200 companies are anticipated, and that is wonderful news to Copie, whose services are in demand from many of those who will be in attendance.
"Since 1989, we've supported thousands of small to mid-size businesses leverage technology to meet their business goals," he said. "It is our intention to continue to be a responsible steward of this community, continue to create a place of fulfillment for our employees, and serve our customers as their needs change into the future. Innovative Field serves as a platform for us to do exactly that."
Registration for the May 25 J.P. Morgan Corporate Challenge is now open and companies may participate with their entire work force, with entries set to close on April 28. The fee is $38 per person, and each entrant must join a company team, with a minimum of four employees per company.
But it's so much more than a road race, and this is where the beauty and versatility of Innovative Field comes into play. The post-race party is entirely within the ballpark, with hospitality options ranging from private suites (that can accommodate up to 150 company employees), priority seating in the lower bowl with organized team meeting space and signage, and open seating in the upper levels and outfield. Companies may pre-order catering or acquire Diamond Dollars to purchase concession food and beverage.
And Innovative Solutions will be proud to not only serve as a co-host in the ballpark with the Red Wings, but also join the companies on the race course.
"Participating in events like the J.P. Morgan Corporate Challenge is a no brainer for us," said Copie. "We believe in investing and aligning to things for our employees, that serve as a catalyst between work and wellness. In Rochester, this is one of the best events to do this."
Hospitality reservations within Innovative Field are available now through April 28. Companies that have questions about what option is best for them may contact Rochester@CorpChallenge.JPMorgan.com or (585) 295-8551.
The J.P. Morgan Corporate Challenge is an all-inclusive event open to all ages, job titles, and skill levels, including the best runners in the region alongside joggers and walkers. The leaderboard will also feature official results in specific categories for athletes with disabilities and non-binary entrants.
The 3.5-mile event and party has carved out a positive reputation in Rochester through three distinctly different eras. It was founded and conducted at Highland Park from 1991-2003, then moved to Henrietta for 13 consecutive years, 2004-16. The move Downtown and accompanying hospitality within the home of the Red Wings, was completed in 2017.
Now, in the era of Innovative Field, it is set for a bright future.
"We hope to serve as an example of what local companies can do to give back, help to elevate the community, and create awareness around the things that matter most," said Copie.
On May 25, what will matter most is fitness, camaraderie, and a good night out creating memories at the ballpark.