Buffalo Bills' EVP/COO makes announcement, presents new stadium info at Greater Rochester Chamber event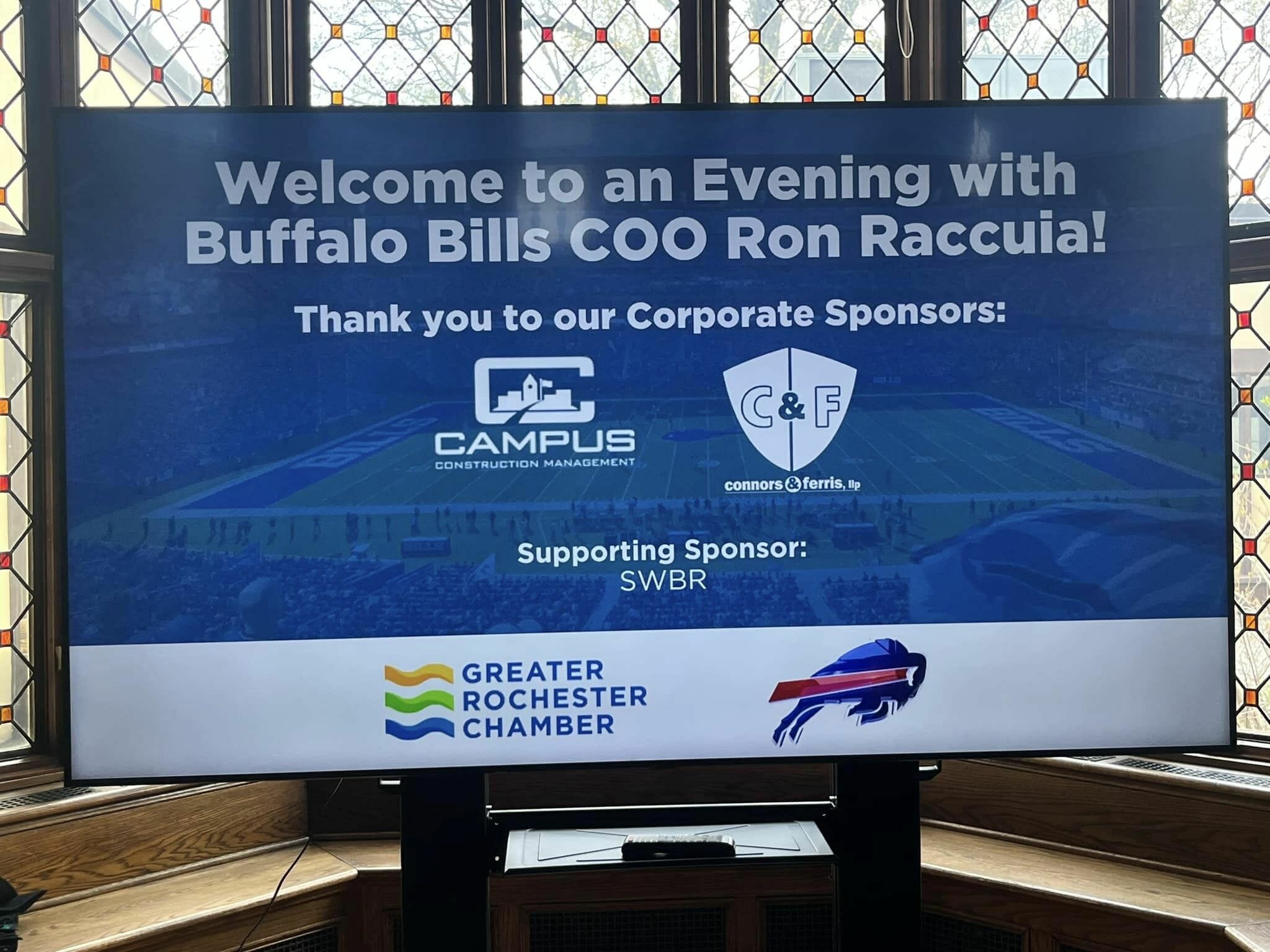 On Monday, April 23rd, Ron Raccuia, Executive Vice President and Chief Operating Officer of the Buffalo Bills, addressed attendees at the Greater Rochester Chamber of Commerce's private event held at Oak Hill Country Club. Raccuia had an exciting announcement to share with the group of economic, civic, and business leaders: the Buffalo Bills' Training Camp would be returning to Rochester this summer.
The Bills have a longstanding history with Rochester,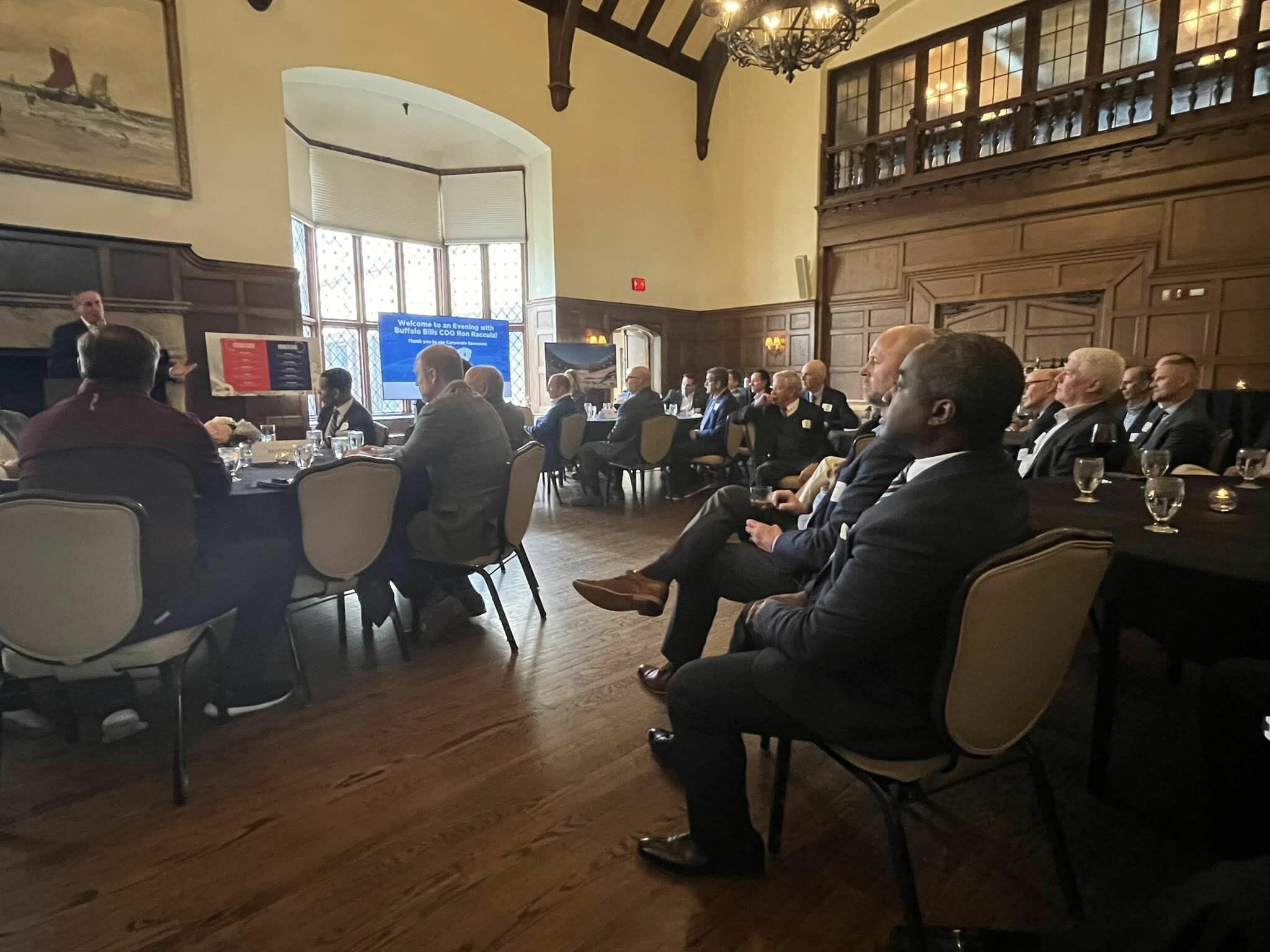 having held their Training Camp at St. John Fisher College for 20 years, from 2000 to 2019. However, due to the COVID-19 pandemic, the team held their 2020 Training Camp in Orchard Park, NY, at their own facility. This year, the Bills will return to Rochester, thanks in part to the support of presenting sponsor Connors & Ferris.
Raccuia also shared insight and information on the planned new Bills stadium. The team is in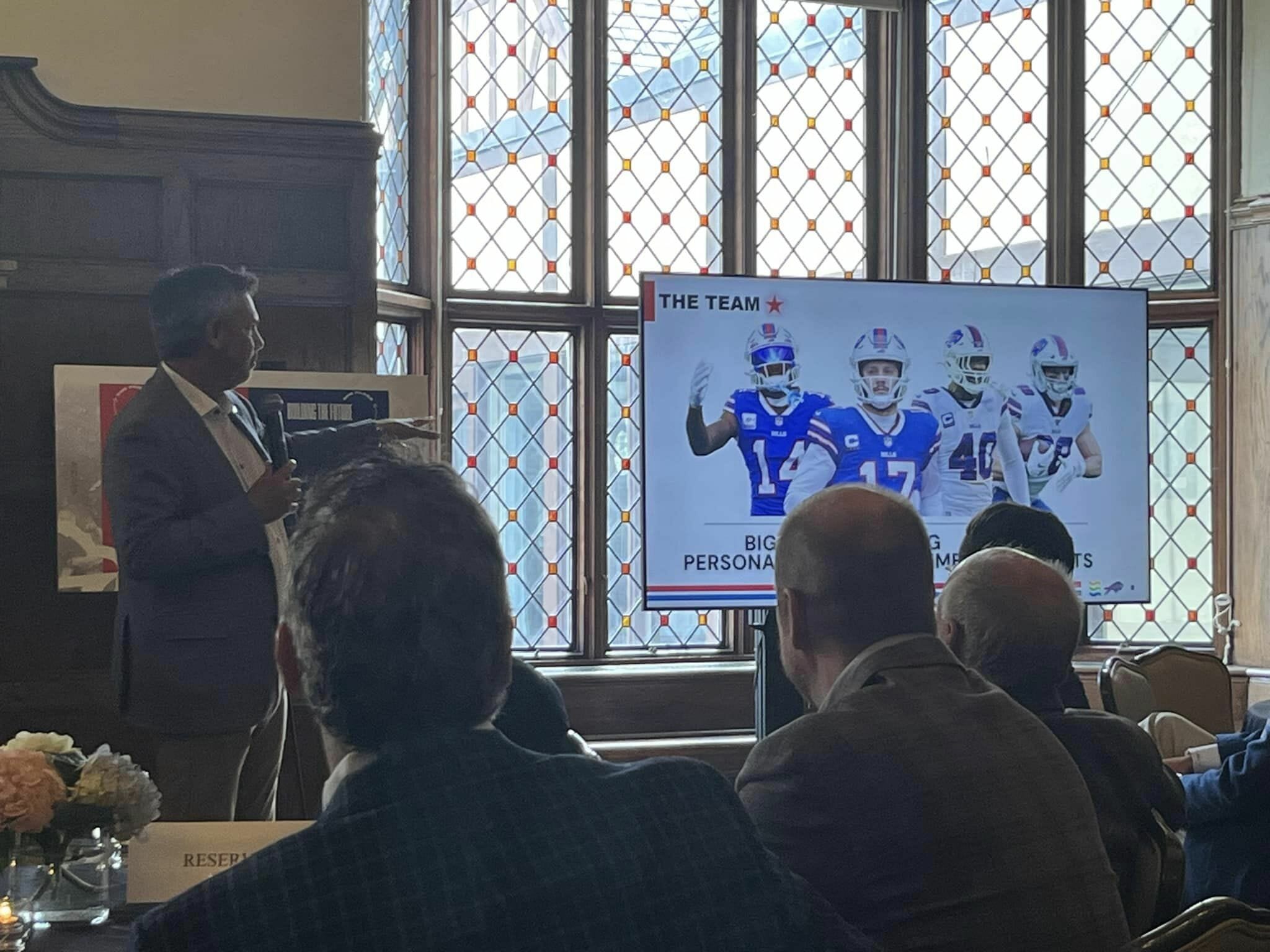 the process of finalizing options for a new stadium to replace their current home, Highmark Stadium in Orchard Park. Raccuia noted that the Bills are focused on creating a state-of-the-art facility that will be a source of pride for the entire Upstate NY community.
Greater Rochester Chamber thanks host Oak Hill Country Club, Corporate Sponsors Campus Construction Management and Connors & Ferris, Supporting Sponsor SWBR, Ron Raccuio and the Buffalo Bills' organization for helping to make this exciting event possible.