Chamber staff participates in Diapers & Wipes Drive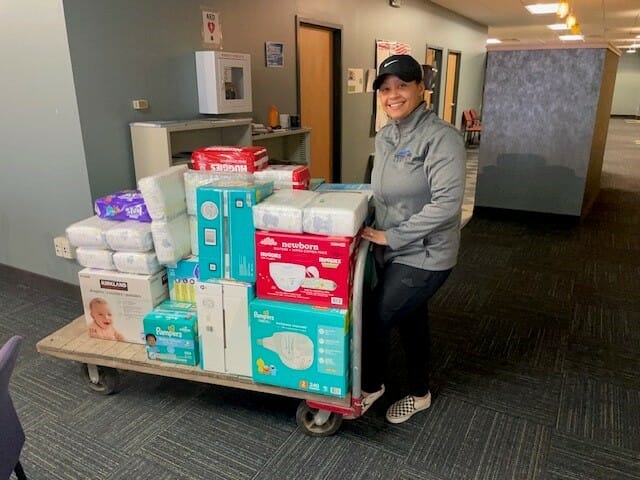 Over the past few weeks, Greater Rochester Chamber of Commerce staff participated in an internal Diapers and Wipes Donations drive for the Young Parents Corner at the Community Resource Collaborative (CRC). The CRC is a non-profit organization that uplifts young people between the ages of 18 and 24 who are directly and indirectly effected by all forms of violence, including gun violence, domestic violence and trafficking.
The Young Parents Corner at CRC is a resource for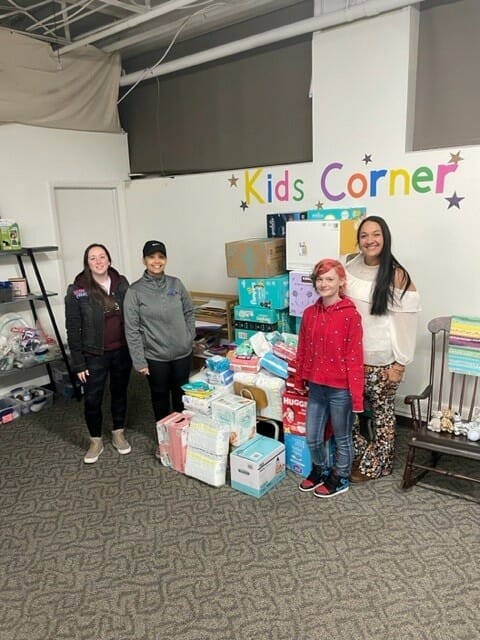 young parents who are facing unique challenges and navigating parenthood while also dealing with poverty and other barriers. One of the most pressing needs for young parents is access to diapers and wipes, which can be expensive and difficult to afford on a limited budget.
To help support the Young Parents Corner, the Greater Rochester Chamber of Commerce staff, led by manager of Talent Strategy Programs and Veterans Connect Yashira Rodriguez, collected donations of diapers and wipes from our staff. We believe that every child deserves a healthy and happy start in life, and we are proud to support this important resource for young parents in our community.
Thank you to Yashira, the Greater Rochester Chamber staff, and CRC Grant Writer and Program Director Janelle Snow for helping to make this effort possible!