Greater Rochester Chamber to host 5th annual ROC on Tech Conference on June 15, 2023
Technology Meets Opportunity in Downtown Rochester, NY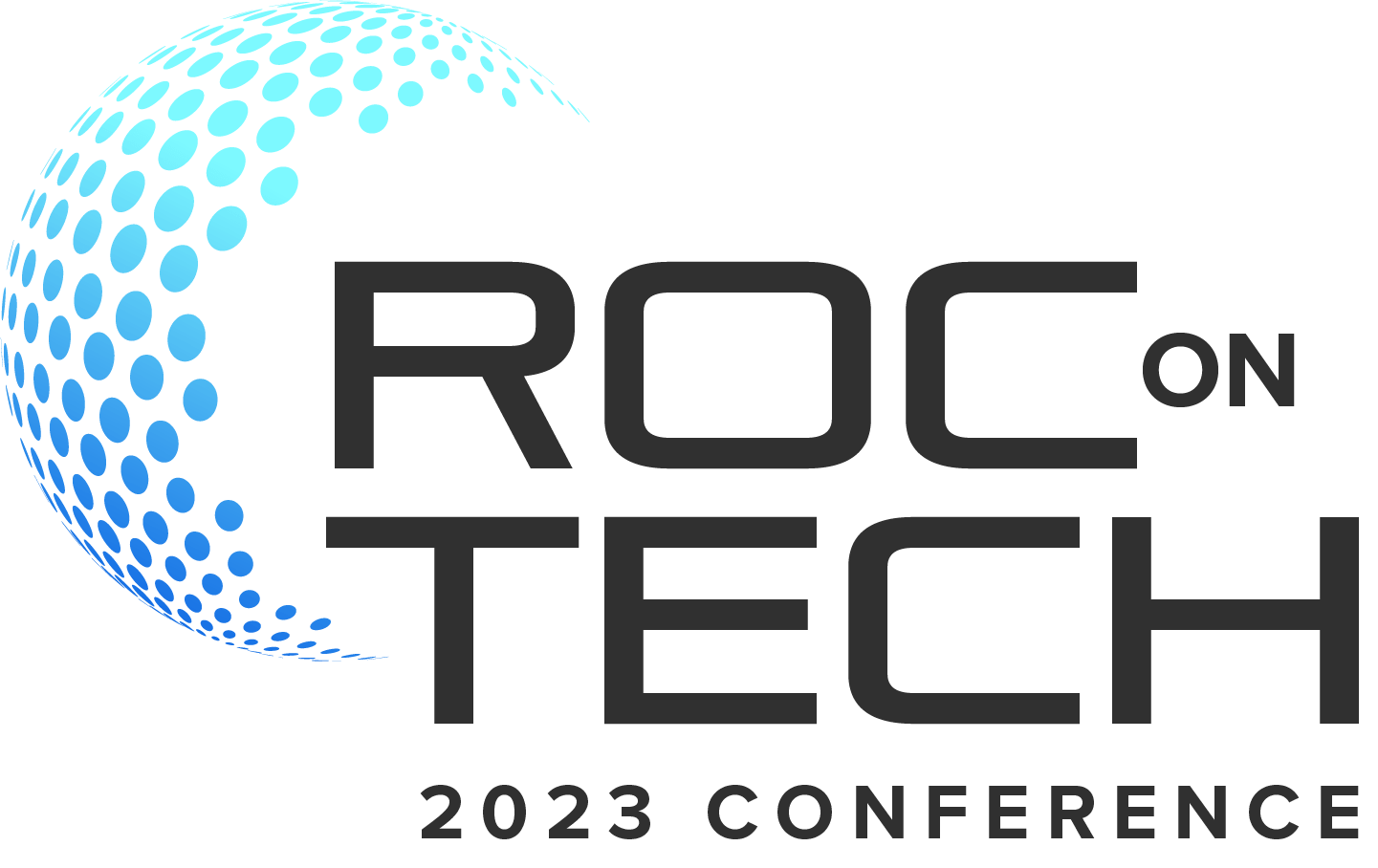 ROCHESTER, NY  – Greater Rochester Chamber of Commerce is excited to announce that the fifth annual ROC on Tech conference will be hosted on Thursday, June 15, 2023 at the Floreano Rochester Riverside Convention Center. ROC on Tech is a full-day technology conference is designed to create excitement around digital technology, introduce regional companies to the latest technology concepts, and give them direction on what they should be doing to stay ahead of the curve in a fast-paced, ever-changing world.
First launched in 2017, this conference has grown to be the leading annual conference for technology and thought leadership in Upstate New York. Last year's conference featured keynote speaker Steve Wozniak, co-founder, Apple and drew over 550 attendees to learn about cybersecurity, cryptocurrency, hardware disruption, driving innovation and more. This year's conference promises to deliver more insightful discussions on top tech conferences including:
· Generative and general artificial intelligence
· How sustainable technology solutions can combat climate change
· The realities and costs of cyber criminals and how businesses can protect themselves
· The power of inclusive technology
· How technology is revolutionizing agriculture and improving customer experience
· The future of technology in healthcare
· Recruiting and managing talent in a hybrid/remote workforce
· and more!
The full agenda and speaker information can be found on the ROC on Tech website here.
Greater Rochester Chamber President & CEO Bob Duffy said, "We are thrilled to bring this regional technology conference to the Greater Rochester area, and to capitalize on the tremendous momentum we've built over the past five years. This event has great value for our member companies and other organizations in the region, and we can't wait to see the positive impact it will have on our community. We hope to see you in June!"
We would like to acknowledge the support of our sponsors and partners for ROC on Tech 2023. This conference would not be possible without their generousity. Partners and top sponsors include: CMI AV, Mountain House Media, News10 NBC, True Creative, iHeart Media, Upstate Venture Connect, and LMT Technology Solutions. For more information about becoming a ROC on Tech sponsor to support this event, see sponsorship opportunities here.
Tickets are available for ROC on Tech 2023 at a discounted rate for Greater Rochester Chamber members until April 1. Members can access early bird ticket pricing here. Discounts are also available for students and groups of 10. Tickets can be purchased online here. For more information or any questions, please contact Cassidy Franklin at Cassidy.Franklin@GreaterRochesterChamber.com.
Follow ROC on Tech on Social Media: Facebook | Instagram | Twitter | LinkedIn