Call for Applications: 5th Annual Greater Rochester Chamber IGNITE Award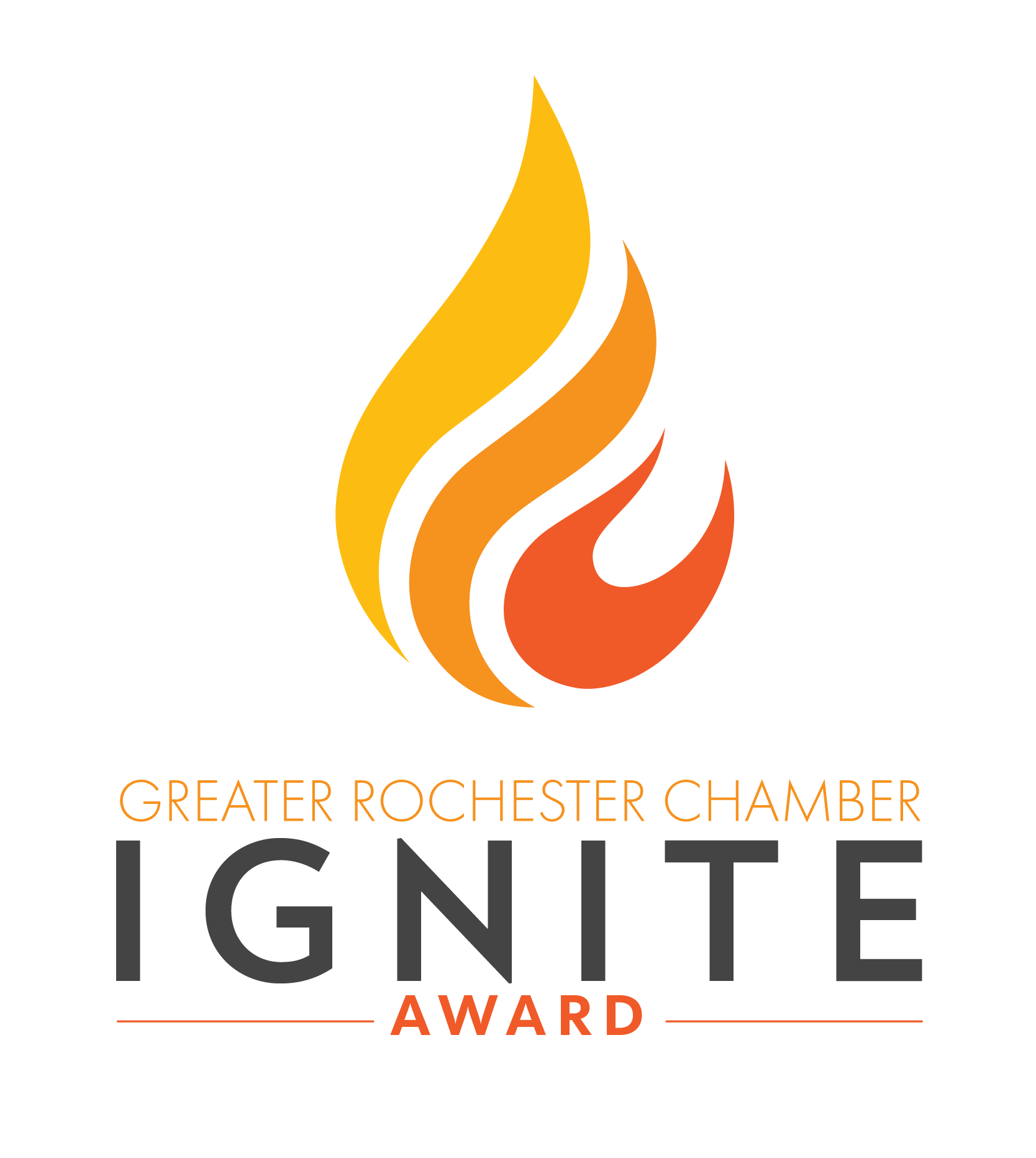 Greater Rochester Chamber of Commerce has issued a call for applications for its 5th annual IGNITE Award. The Greater Rochester Chamber IGNITE Award recognizes a young professional, 21 to 40 years old, for leadership, community service, and personal and professional achievements. This award is designed to recognize and celebrate Rochester's young leaders who serve as a positive influence in bettering our community. The deadline to apply is Monday, June 5, 2023. Applications can be completed online: https://my.greaterrochesterchamber.com/form/Fill/LEK8Dt9p
The award will be presented at the IGNITE Award celebration at Lincoln Hill Farms on Thursday, August 3 from 4:00 to 6:00 PM.
Greater Rochester Chamber of Commerce President and CEO Bob Duffy said, "The IGNITE Award is an opportunity to recognize and celebrate the exceptional talent of our young professionals. These individuals are the future of our workforce and our community, and it is crucial that we support and empower them to achieve their full potential. Through this award, we can inspire and encourage young professionals to continue to make meaningful contributions to our region's growth and prosperity."
A group of finalists is determined based on the award criteria and supporting documentation provided in the application package. Final selection of the Greater Rochester Chamber IGNITE Award winner is made by a Selection Committee consisting of a diverse group of leaders from the Greater Rochester business community.
For more information, please see our frequently asked questions or contact Cassidy Franklin. To learn more about sponsorship information, please see opportunities here. Tickets for the ceremony in August can be purchased here.