Tickets Now On Sale For The Commissary's Annual Benefit
Funds raised support local food & beverage entrepreneurs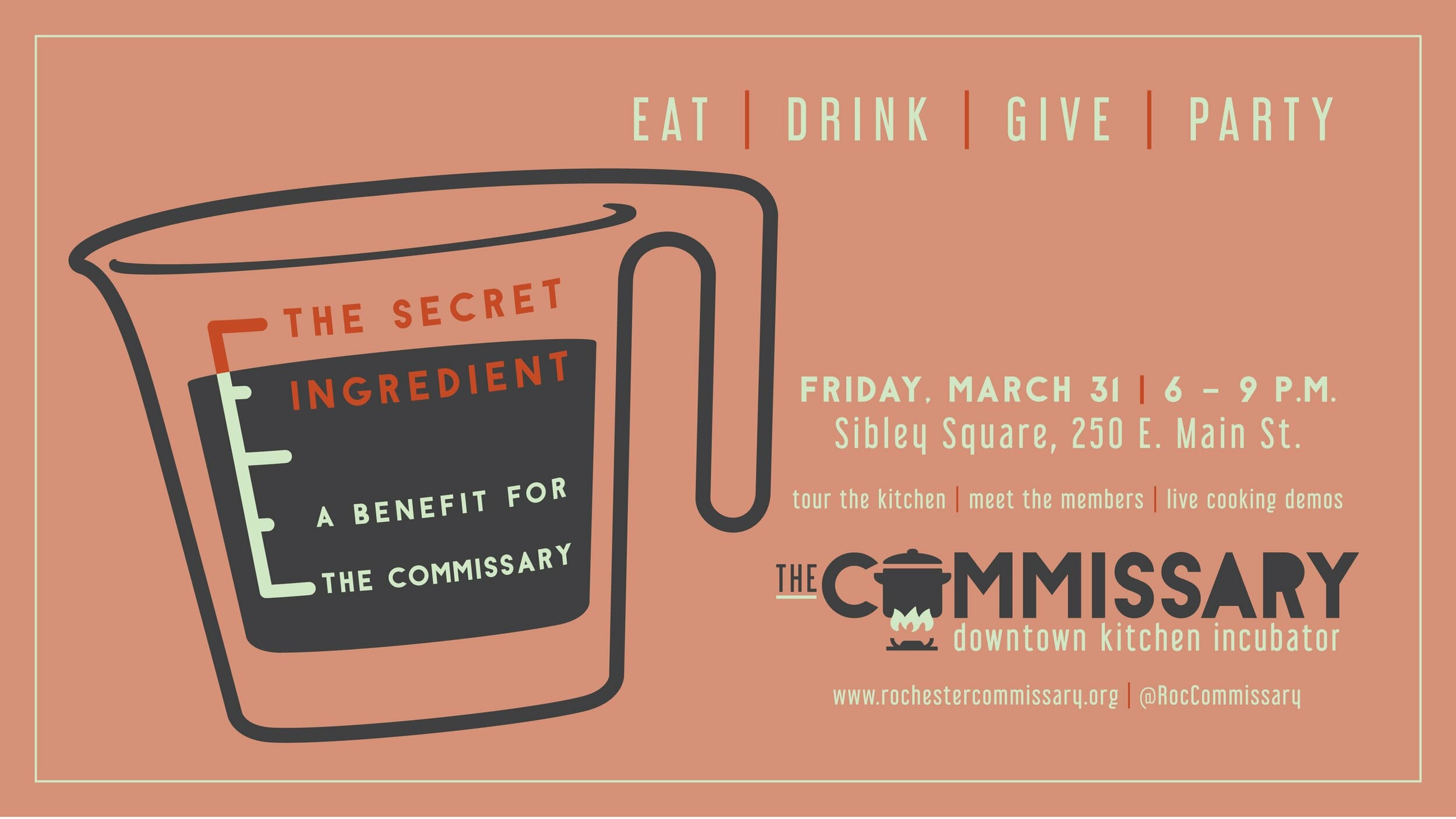 ROCHESTER, NY - Tickets are now on sale for The Secret Ingredient: A Benefit for The Commissary, a fundraiser for Rochester's only downtown kitchen incubator.
On Friday, March 31 from 6–9 p.m., attendees are invited to invest in the future of Rochester's food and beverage industry as they meet more than 30 local chefs and entrepreneurs, sample culinary creations, tour the kitchen, experience live demos, and sip libations to a backdrop of DJ Sweetheart on vinyl.
The event will take place in The Sibley Building, 250 E. Main Street. Tickets are $50 before March 1, or $60 after March 1 on Eventbrite. Proceeds from the event will directly benefit members of The Commissary, from subsidizing hourly rental fees to purchasing kitchen appliances and tools.
"Giving to The Commissary empowers the hardworking, innovative, courageous food and beverage entrepreneurs who rely on our support to achieve their dreams of business ownership," said Laura Fox O'Sullivan, founder and recent past president of The Commissary. "Some of the most diverse, creative food in Rochester is being imagined right here."
The Commissary, which opened in 2020, is located in The Sibley Building and functions as a hub where new food businesses start-up, share resources, build community, and forge industry connections before striking out on their own. The Commissary pairs entrepreneurial makers, bakers and chefs with a hungry, curious community while removing barriers so all may access a taste of the food business.
Sponsorships for the event are still being accepted. Visit the website for all the details or email sponsorship@rochestercommissary.org.
The Commissary is a collaborative community, providing shared kitchens combined with food industry specific business assistance to help aspiring entrepreneurs build great food companies, create jobs, and strengthen our regional food economy. The Rochester Downtown Development Corporation (RDDC) is the parent organization of The Commissary, both corporations are 501(c)(3) not-for-profits.