Greater ROC Remote movers featured on "Connections" with Evan Dawson
Yesterday's "Connections with Evan Dawson" on WXXI Public Broadcasting Council noon hour featured three of our #GreaterROC Remote movers, including Lia Burt, a new Rochester resident from the NYC area, M'Kenzie Wilson, a new Irondequoit resident coming from Atlanta, GA, and Alexander Lavell, a Rochester native who recently returned from Austin, TX.
They are participating in our exciting relocation incentive program that offers financial and other benefits to remote workers who choose to move to the nine-county region. Hear from them and our Talent Strategy Partner Melanie DellaPietra on how their lives have changed, and why they chose Rochester to #LiveGreater!
Click here to listen to a recording of the broadcast.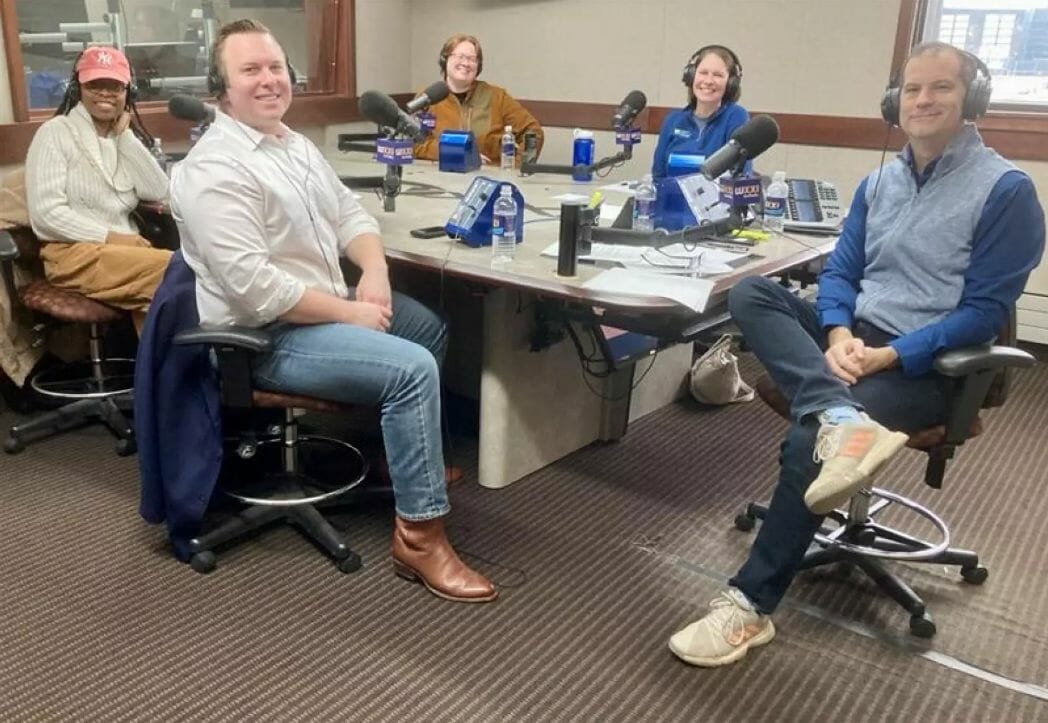 Photo Credit: Megan Mack | WXXI