Greater Rochester Chamber Welcomes Inaugural DEI Leadership Exchange Cohort
Greater Rochester Chamber is excited to announce the first cohort of its newly-launched annual DEI (Diversity, Equity, and Inclusion) Leadership Exchange program. This group of sixteen local leaders and changemakers are working to create meaningful differences in their organizations and community and will be provided with an exclusive virtual and in-person space to share ideas, skills, and strategies to shape business practices in the Greater Rochester region.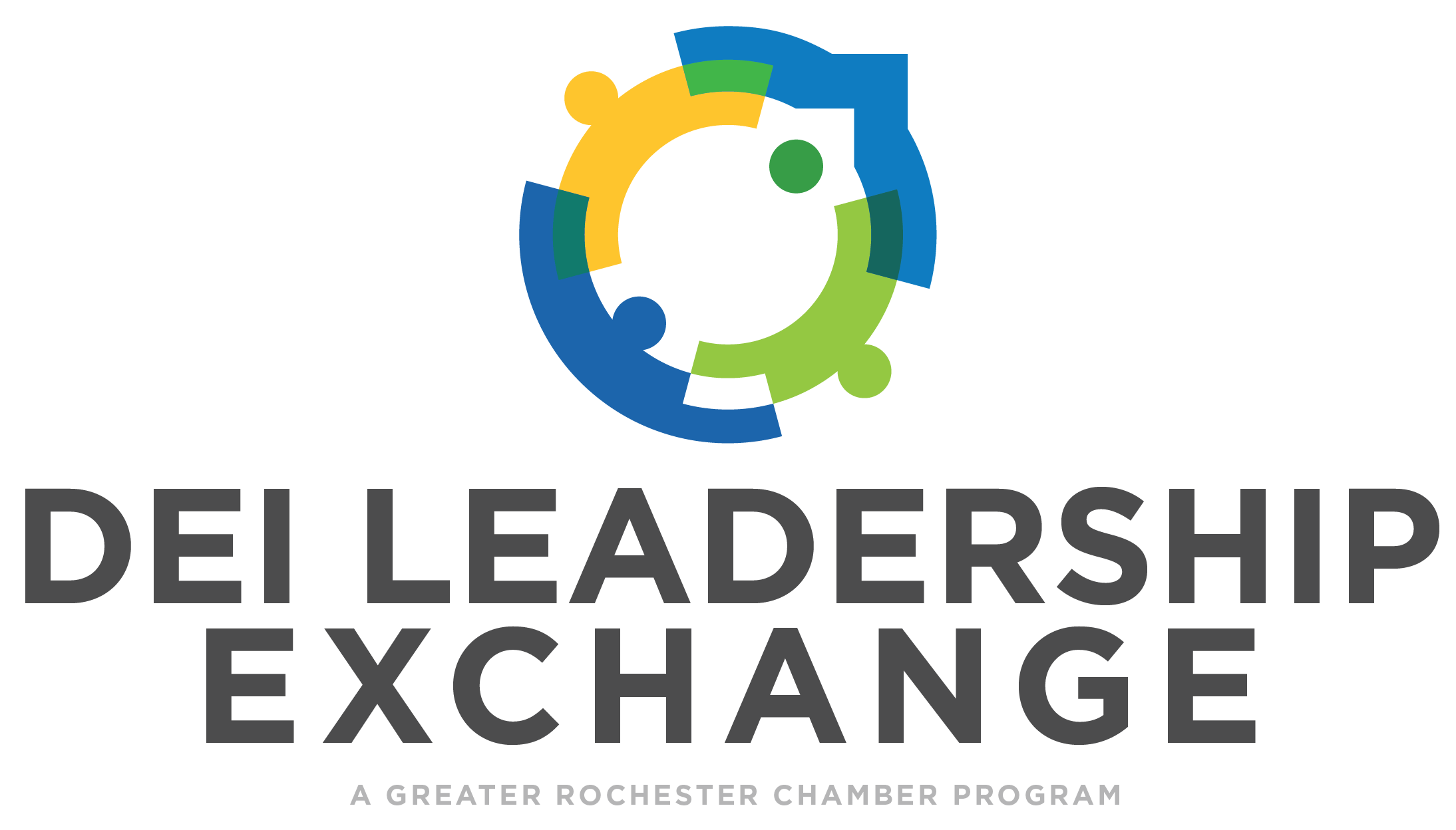 The DEI Leadership Exchange is based off a framework provided by Buffalo Niagara Partnership and in collaboration with Sesha Yalamanchili, a proven facilitator who has been running a successful program in Buffalo for the past four years. Focused on driving results, Sesha leverages her extensive background in sales, marketing, operations, and innovation to influence organizations of every size and scope. "Understanding real world challenges from the human perspective is key to helping professionals accelerate their growth as leaders," she says.
Greater Rochester Chamber of Commerce President and CEO Bob Duffy said, "We are excited to bring this new DEI Leadership Exchange program to the Greater Rochester region. This confidential and convenient virtual exchange of ideas will allow for candid, meaningful conversation around the issues of diversity, equity, and inclusion in our business community. We believe that bringing together some of the most courageous leaders of our region to support each other and find synergies will help create a more equitable region for all."
The Greater Rochester Chamber DEI Leadership Exchange Class of 2023 includes:
Sady Alvarado-Fischer, CDP, Vice President, Diversity, Equity, and Inclusion Officer, Excellus BlueCross BlueShield
Sydney Bell, Manager, Diversity, Equity and Inclusion, ESL Federal Credit Union
Kellie Burns, Global Director, Talent and Culture Development, Carestream
Kesha Carter, Chief Diversity Officer, Coordinated Care Services, Inc. (CCSI)
Sylvia David-West, Project Engineer/ President of the L3Harris Employees of African Descent Resource Group, L3Harris Technologies
Damita Davis, Chief Diversity Officer, SUNY Brockport
Natalie Grigg, Esq., Partner and DEI Committee Chair at Woods Oviatt Gilman, Woods Oviatt Gilman
Britt Lui, Vice President, Human Resources, DePaul
Molly Nutting, Manager of Human Resources and Summit's DEI Council Leader, The Summit Federal Credit Union
Stephanie Paredes, Department of Surgery, Diversity, Equity and Inclusion Advocate, University of Rochester Medical Center
Stephanie Pennington, Corporate Diversity Manager, LeChase
April Purdie, CPA, Director, Diversity & Inclusion, Wegmans Food Markets
Jessica Savage, President, DS+Co
Erica Scorpio, Director of Diversity, Equity, and Inclusion, Planned Parenthood of Central and Western New York
Joseph Searles, Jr., Vice President & Chief Community Engagement Officer, Trillium Health
Christine Whitfield, Vice President/Manager of Talent & Development, Canandaigua National Bank & Trust
For more information and registration for 2024, visit the DEI Leadership Exchange program page.
Meet the 2023 DEI Leadership Exchange Cohort