Five Ways to Support #GreaterROC Small Businesses this #SmallBusinessSaturday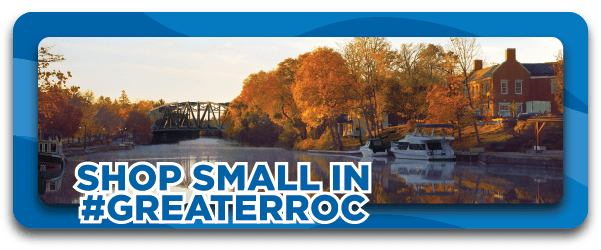 Small businesses are the backbone of our community! During the holiday season and all year 'round, it's important to support them and the teams that make Greater Rochester the thriving region it is. This Saturday, November 25 is Small Business Saturday. Greater Rochester Chamber encourages you to shop small this weekend and holiday season. Here are five tips to support this Small Business Saturday:
Greater Rochester Chamber's membership of over 1,300 local companies contains companies of all sizes and plenty of small businesses to support. Search our member directory or browse by industry to find a small business in our community that you can buy to support a local, small business.
2. Support your favorite small businesses on social media
Your voice can be just as loud as your dollars in supporting small businesses this holiday season. Post about your favorite small businesses on social media and let your networks know where you love to shop small so they support them as well. If you do, be sure to tag #ShopSmall, #SmallBizSat, and Greater Rochester Chamber so we can see and amplify as well! You can also leave a review for your favorite small businesses on Google, Facebook, or Yelp.
3. Network with other small business owners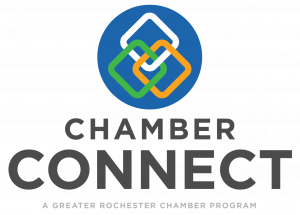 Find opportunities to connect your business to small businesses in our community to continue to provide support to small businesses in our community all year long, not just on Small Business Saturday. The synergies in our community are our strength and allow for tremendous growth potential for not just individual companies, but for our region as a whole if we all lift each other up. Greater Rochester Chamber's Chamber CONNECT event series offers this opportunity to network, so keep an eye out for more dates coming soon.
4. Find minority-owned businesses in the community to support
Minority-owned businesses have been disproportionally affected by the pandemic and other social challenges throughout our history. We can all get involved to help support these vital organizations in our cultures and in our communities. Find a list of Black-owned businesses in Rochester on BOB Rochester's website and see more local veteran, women, and minority-owned businesses in the Greater Rochester Chamber Top 100 Awards magazine.
5. Act as a Neighborhood Champion
American Express founded Small Business Saturday in 2010 and has continued to help it grow in the years since, including launching a Neighborhood Champion program to help individuals do more in for their local communities. Applications for this year are closed, but you can still download their ready-to-use social posts to spread the word and get ready to apply to be a Champion next year.