Bob Duffy: Schools must do better at teaching life, job skills to local students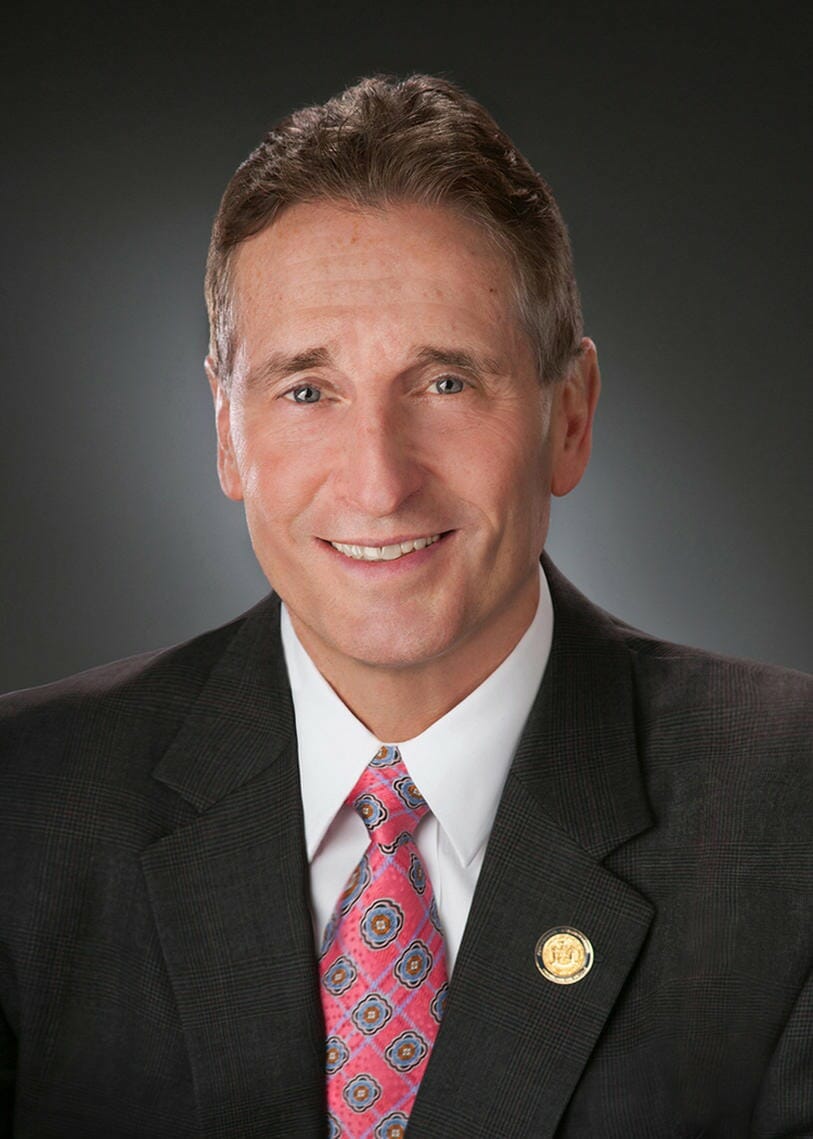 In previous columns, I have praised our tremendous talent team at the Chamber for all the work that they do to fill workforce needs in both the public and private sectors. The challenge I'd like to address today is not just about talent. One clear challenge that our community, region, and country is facing post-COVID is an abundance of excellent paying jobs but a lack of available and prepared workforce for those positions.  
Throughout my life and career in Rochester, I have listened carefully to the pleas from people, especially those in our poorest neighborhoods, for more job opportunities. While we as a community have made some progress in addressing the terrible poverty that exists in our region, one of the largest problems that we now face is a lack of available men and women to work in our area businesses.  
Greater Rochester Chamber currently has over 6,000 open jobs on our GreaterROCCareers.com job portal, and that number seems to grow every week. As I have spoken with a variety of CEOs, business owners, and hiring managers over the past year, I have heard one common theme. Those hiring are not as concerned with whether an applicant has a college degree, but rather, if that person will come to work on time every day and be willing to work and get along with people. Those businesses have stated that they could then teach and train that applicant to be an exceptional employee.  
These issues reinforce the challenges today that go far beyond education. We must examine what habits children are having reinforced in their homes, and what they are being taught in the curriculums for both elementary and high school. The time has now come to utilize an age-appropriate methodology to start reinforcing personal, organizational, and work skills that will benefit our children now and well into the future. I have been advised by many CEOs that you can start as early as 4th or 5th grade with reinforcing these skills. Given the technological knowledge and advancement of my 4-year-old grandson, I could attest to the fact that perhaps we could start even sooner.  
The purpose of an education is to prepare a person for a job and a career. I dare say that we are graduating young men and women from high schools and higher education institutions who, while possessing a great deal of innate knowledge, may have never been mentored on the basics of career success. There was a time in our history when these skills were taught by parents early on and at home. My mother was tough and could have run Parris Island for the Marine Corps. She reinforced certain skills at a very young age that I have never forgotten and that have been very helpful to me in my life and career. But I also received those same reinforcements throughout my elementary, high school, and into my college education.  
I have appealed to New York State Education and the Rochester City School District to rethink how we could best prepare our children for a more successful future. Technology is always going to be a key component of their future success, but so are the so-called soft skills – like coming to work every day.  
Schools play a major role. Every elementary through high school should start with a curriculum that will help build these skills within our young men and women. As they go into high school, there can be more intensive skill-building to go along with internship opportunities. I can attest that countless businesses in the Rochester region would love to provide internships to high school students, whether for academic credit or paid. These develop both skills and relationships which are critical for the future, and they've become a great talent recruitment tool for many companies.  
I recently had the honor of meeting with six young men and one young woman who were all recent graduates from the Rochester City School District.  They are now working for a local bitcoin mining operation called Foundry and earning an outstanding starting wage. When I met with this group, I asked them about things that they felt they were missing throughout their school experience. These recent grads told me that they had no idea about the job opportunities that existed, nor did they have the skills necessary to compete for those jobs. They did not have driver's licenses. They had no idea about credit and financial acumen. They required some remedial academic training and skills to fill the gaps from their education before starting their career. 
I left that meeting on one hand angry at all the money that is being invested in high needs school districts like the RCSD, and the inequities that these children face compared to their peers in other districts and regions. But I am hopeful that if we make some simple changes to our education system, we can do a much better job preparing young people for a brighter future in Rochester and beyond.  
I have listened to debates over curriculums and books that are politically and socially driven. But I have never heard an argument about preparing young men women for their careers and imparting the necessary skills that they so sorely need before they graduate from high school.  
I would challenge our state government, as opposed to trying to just regulate businesses, to take an introspective look at our education system and impose regulations to ensure that the monies that New York State and local taxpayers pay every year have a return on their investment.  The goal should be to graduate men and women who have received a high-quality education that has prepared them for the challenges of today's workforce and economy – and the future.   
We often lament the wrong reasons why we have such high levels of poverty and economic challenges in this region. I can assure you that one of the largest impacts on poverty in Rochester starts with elementary and secondary education, and the skills that are being built to prepare our children for a successful future. These decisions are not impacted nearly as much locally as they are at the state level. We now have a great opportunity to rethink what is being taught, and perhaps curricula can be adjusted based on the gaps in our state's high needs districts.  
The Rochester City School District is one of the most profound high needs districts in our state and country. I urge our state leaders to start a beta test right here in Rochester that could be a wonderful laboratory for the future. I would urge elected officials to sit with groups of high school students and graduates and ask some of the basic questions you would ask as an employer. I can promise you you'll come away with the same reaction that I did during my meeting.  
The solution to our problems is not as much about money as it is about focusing on the right things and truly preparing our children for both career and life success. To graduate students without a driver's license, without any financial acumen for credit, banking, and savings, and without reinforcing punctuality, interpersonal skills, relationships, and communication skills is a discredit to our system of education and places unnecessary burdens not only these graduates, but also on our communities and employers. 
I sense that there is plenty of space in every school curriculum to start providing the types of classes that will do a much better job preparing our children for brighter futures. If we can do this correctly, we will see profound drops in Rochester's poverty levels over the next decade.  
We need far fewer programs and far more results. Many years on the streets in this community have led me to understand that the children that grow up in our most challenged neighborhoods are incredibly smart, resilient, and tough. They can be successful if given just some of the basic resources and support systems that their counterparts in other suburban districts are provided. 
We are not providing these children the skills and support that they need to make the right decisions in their lives and build economic success and wealth. If you don't possess these basic skills of success, getting out of poverty or challenging economic circumstances becomes that much more difficult. 
Education is the pathway to a brighter future. We must stop debating things that don't matter and focus on things that do.  
Our children deserve nothing less. 
This column originally appeared in the Rochester Business Journal.