Villa of Hope Announces Chief Financial Officer Transition
Rochester, NY – Tuesday, September 13, 2022 —Villa of Hope's current Chief Financial Officer, Chetna Chandrakala, CPA, announced she will be transitioning from her role on October 28, 2022. Chandrakala will begin a new position as the Chief Financial Officer for a Federally Qualified Health Center in Rhode Island. She has decided to move closer to her daughter, who has settled in Boston. With this news, Villa of Hope has appointed John Barnes as Interim Chief Financial Officer.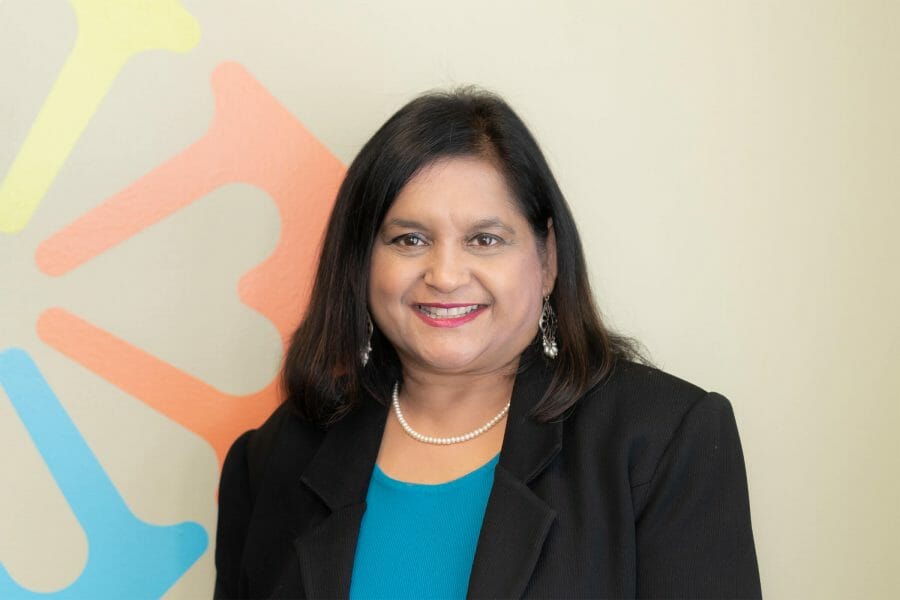 "We wish Chetna the best of luck on her new endeavors and thank her for all the contributions she has made to Villa of Hope," said Christina Gullo, the Villa's President/CEO. "Chetna has been instrumental in successfully leading our financial strategies during these unprecedented few years and a valuable member of our executive leadership team. We are sad to see her leave but happy that she gets to spend time with her family."
During Chandrakala's tenure, she has successfully addressed challenges many human services nonprofits faced during this time. She has managed a high-performing finance and information technology team, led the implementation of a new electronic health record system,  improved operating systems, and secured and sustained federal funding. With her leadership, Villa of Hope has navigated some of the most challenging financial conditions our community has seen. In addition, Chandrakala is very involved in the Greater Rochester community through various affiliations, board memberships, and other connections that have benefited from her impact beyond the Villa.
"On behalf of Villa of Hope's board of directors, we are grateful for Chetna's leadership and accomplishments during her with us," said Christopher Bell, Villa of Hope's Board Chair. "With the planned transition, we want to let the community know we remain confident in Villa's leadership team and ability to execute agency strategy moving forward."
Villa of Hope has appointed John Barnes as the Interim Chief Financial Officer. He will serve on the organization's Executive Leadership Team and manage the finance and accounting functions. Barnes came to the Villa of Hope with vast finance, accounting, and consulting background. Barnes started working with the Villa as a strategy consultant earlier this year and supported the agency through its new strategic plan. John has managed finance departments across several industries, including banking, manufacturing, insurance, advertising, and corporate real estate. He graduated from Montclair State University and earned a Master of Business Administration from St. John Fisher College. As a local resident, he volunteers as Treasurer of Canandaigua Junior Baseball. Barnes resides in Canandaigua with his wife Rebecca and their two children.
Last month, Villa of Hope announced Christina Gullo will be transitioning from her role as President/CEO, and the Board of Directors have begun their search process. The Board is committed to continuity in leadership and has a partnership with JK Executive Strategies to attract dedicated and talented leaders. John Barnes has agreed to stay as interim CFO until December 2023, making the transition for Villa of Hope's new President/CEO seamless.
About Villa of Hope
Villa of Hope is a 501(C)(3) nonprofit organization. Our mission is to partner with individuals, families, and communities to Rebuild relationships, Recover potential, and Renew hope for the future. With a vision to advance equity by transforming the social foundations of our neighbors and elevating lifelong health outcomes for our community, Villa of Hope has been serving the Rochester community since 1942. To learn more about our organization and identify ways to support the mission, please visit www.villaofhope.org.