Dr. Keith B. Jenkins Receives Inaugural Colors of Success DEI Award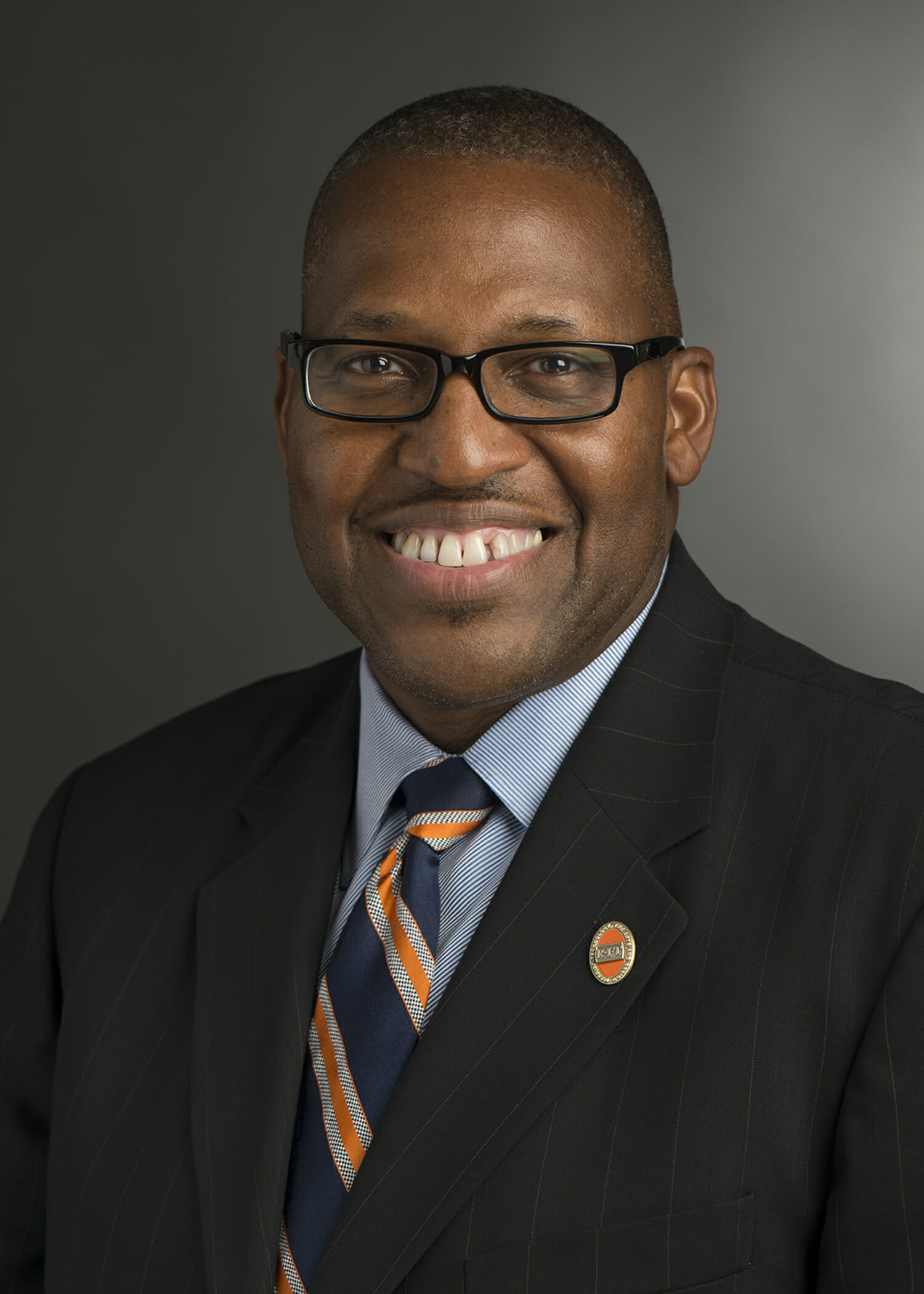 ROCHESTER, NY (September 16, 2022) –– On Friday, September 16, 2022, Greater Rochester Chamber of Commerce presented Dr. Keith B. Jenkins with its first annual Colors of Success DEI Award during the inaugural award ceremony at the Hyatt Regency Rochester. The Colors of Success DEI Award is given to an individual who has demonstrated exemplary leadership in advancing diversity, equity, and inclusion (DEI) in the greater Rochester community with clear positive impacts as a result of these efforts and is Greater Rochester Chamber's highest recognition for achievement related to DEI.
Jenkins is the Vice President & Associate Provost for Diversity & Inclusion at Rochester Institute of Technology and is also a Professor of Communication in the School of Communication. A native of Pine Bluff, Arkansas, Jenkins earned his B.A. in Communication from the University of Arkansas and his M.A. and Ph.D. in Communication from the Florida State University. Since joining RIT in 1992 as an Assistant Professor, Jenkins has also served as Faculty-in-Residence, Assistant Provost for Diversity, and Director of Undergraduate Degree Programs, School of Communication. He also established RIT's Multicultural Center for Academic Success in 2001, the School of Communication's Journalism Degree program in 2008, and served as the principal author of the RIT Action Plan for Race and Ethnicity in 2021.
A full list of nominees for the 2022 Colors of Success DEI Award presented by Greater Rochester Chamber is below:
· Sady Alvarado-Fischer, CDP, Corporate Director of Diversity, Equity & Inclusion, Excellus BlueCross BlueShield
· Haris Arshad, Director of HR, CleanCraft
· Talethea Best, Sr. Vice President of People & Culture, YMCA of Greater Rochester
· Ajaleah Bobowski, Residential Director, People Inc.
· Dan Butler, Equity and Advocacy Division Director, Urban League of Rochester
· Kesha Carter, Chief Diversity Officer, Coordinated Care Services, Inc. (CCSI)
· Greg Constantino, Managing Director, Northwestern Mutual/Constantino Financial
· Marlene Cortés, Senior Program Manager, Empire Justice Center
· Sylvia David-West, Project Engineer, L3Harris Technologies
· Mike Evans, Executive Director, South East Area Coalition, Inc.
· Jeiri Flores, Advocacy Specialist Associate Director, Diversity & Inclusion, Strong Center for Developmental Disabilities
· Dr. Donna M. Harris, Associate Principal & Chief Diversity Officer, CGR
· Mona Isler, Executive Office Administrator, WXXI
· Dr. Keith Jenkins, Vice President and Associate Provost for Diversity and Inclusion, Rochester Institute of Technology
· Julio Jordan, Director of Diversity, Equity, Justice, and Inclusion, Ibero-American Action League
· Dr. Deanna Kimbrel, Chief Diversity Officer/Director, Department of DEI, Monroe County, New York
· Dr. Shaun Nelms, Professor & Superintendent, University of Rochester/Rochester City School District
· Stephanie Paredes, Assistant Director, Community & Belonging, Rochester Institute of Technology
· Annette Ramos, Monroe County Board of Elections Recruiter, Monroe County Board of Elections
· Denise Reed Lamoreaux, Director Equity & Belonging, Zillow
· Joseph Searles, Jr., Vice President & Chief Community Engagement Officer, Trillium Health
· Frank Staropoli, Member, Exploring Racism Groups and United Christian Leadership Ministry
· Joe Starling, Faith Community Inclusion Specialist, Heritage Christian Services
· Sara Taylor, Community Liaison and Training Specialist, Eleversity
· Nicole VanGorder, COO, Upstate Special Needs Planning
· Julio Vázquez, Sr., Chair of the Board of Trustees, Eugenio María De Hostos Charter School
· Rev. Dr. Marlowe V.N. Washington, Senior Diversity Officer, St. John Fisher University
Click here to view the 2022 Colors of Success DEI Award publication with bios for all finalists.
A selection committee consisting of a diverse group of professional leaders from the Rochester and Finger Lakes business community will determine the recipient based upon submitted nominations.