Let's WORK Together ROC: Ongoing Workforce Development Initiatives
WORK Together ROC is a function of Greater Rochester Chamber of Commerce talent strategy that assesses existing workforce development offerings, helps to create connections and employment pipelines between business and community organizations, and links talent to employers in the Finger Lakes Region. The Greater Rochester region is abundant with organizations that provide a host of workforce development programs. We invite Greater Rochester Chamber members to learn more about the following ongoing initiatives: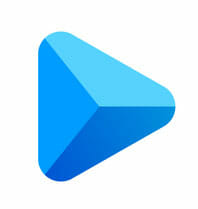 Enhance-VR Can Enhance Your Workforce
Out of Binghamton, NY, Enhance VR is a start-up company that creates interactive virtual reality (VR) content that can help businesses speed up onboarding, increase safety and enhance performance in the workplace. They are looking to partner with local material handling and distribution companies to learn more about their needs in workforce development to develop training content.
Enhance VR's training technology can demonstrate safe navigation by foot in a warehouse where users learn about PPE, pedestrian paths, crossing in front of fork trucks, and more. All in VR -- over a 15-minute module. Enhance-VR can bring headsets to your facility to demo the content, learn firsthand what skills you are looking for in workers, and discuss how VR could work at your facility. View a demo here.
Interested in learning more, or setting up a demo? Contact Matt Gill at mattg@enhancevr.com or 607-426-8205.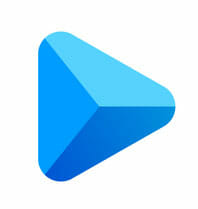 Rochester City School District Job Shadow Day
Last year, over 200 RCSD seniors had the opportunity to trade a day in the classroom for a day in the office and shadow local business professionals, learning about various industries such as human services, government, tech, and engineering. The goal is to help students discover their passion and see potential opportunities in the Greater Rochester area.
Job Shadow Day is a component of the RCSD's Career and Technical Education program. CTE programs in the RCSD provide high school students with academic and technical skills, knowledge, and the training necessary to succeed in future careers. As part of the CTE program, students must obtain 54 hours of workplace learning, including job shadowing, co-ops, and internships. Graduates from CTE programs have multiple options for their future, including continuing their education, entering the workforce, or participating in technical training.
The RCSD is looking for employers to participate in Job Shadow Day 2023 in the areas of healthcare, optics, and other occupations that do not fall within the norm. In addition, they seek employers looking to grant opportunities that can provide incentives such as educational benefits. Those interested in participating or learning more should contact Tonya Dickerson at tonya.dickerson@greaterrochesterchamber.com.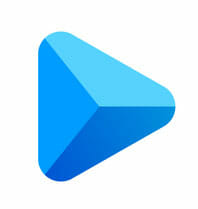 Webster Schroeder High School Skilled Trade and Career Fair
Webster Schroeder is looking for employers to participate in its annual career fair in March 2023. The goal of the fair is to highlight the skilled trades in high demand in the Finger Lakes region, especially for those students who are unsure about what they want to do after HS. The goal is to educate students about various career fields and opportunities that they might not be aware of in addition to jobs that students can obtain in the summer or right after graduation.
Webster Schroeder seeks participation from businesses in the areas of skilled trade, healthcare, childcare, optics, and robotics, and more. For more information regarding the fair, contact Patrick Claire at patrick_claire@webstercsd.org.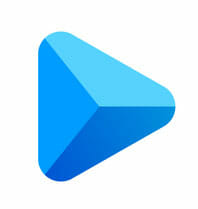 HopeWorks and Monroe County Sheriff's Office Initiative 
The Greater Rochester Chamber, HopeWorks, and the Monroe County Sheriff's Office have partnered to help place those previously incarcerated with gainful employment. These individuals are verified as being employment-ready and have undergone culinary (Serv-safe certified) or carpentry/construction training.
The goal is to place individuals in temporary positions that will transition into permanent placement with participating businesses (temp-to-hire). The Greater Rochester Chamber will also assist participating employers with payroll during their temporary period.
If you are an organization interested in making a difference in your community by lifting individuals up and providing them with an opportunity to grow, contact Tonya Dickerson at tonya.dickerson@greaterrochesterchamber.com.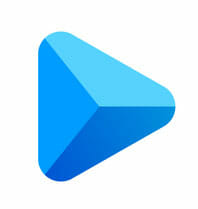 Partner with YouScience
Monroe 1 & 2 BOCES, as well as Rochester City Schools, have subscribed to a new resource to help connect students to YOU through the YouScience platform. Employers can register their companies making them more visible to students through the YouScience Employer Connection Portal. Here is the link to sign up.
How does it work? Monroe County employers enter company information and indicate the skills desired from potential employees. Using a proprietary algorithm that matches individual talents & skills, YouScience identifies individuals that are well-suited to an employer's needs. Check out how creating a profile with YouScience helped connect Burt's Brothers to great local talent.
How can I join as an employer? Registration will take you 3-5 minutes and it is FREE! Join Eastman Kodak Company, SPX Flow, Conifer Realty, and others who have already created their profile to allow student exploration. Register today!
What is YouScience, and why does it matter to local businesses? YouScience is an aptitude-based career guidance tool used across Western New York to help our local talent identify best-fit careers. YouScience is funded by education- although there are chambers and companies who have purchased for their local schools because of the transformative difference it can make on the future workforce!
If you have questions or want to create a profile, email YouScience representative Shane Smith at shane.smith@youscience.com.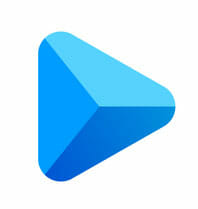 RTMA: ROC With Your Hands Career Exploration Event
The RTMA is sponsoring the first-ever ROC With Your Hands career exploration event this fall. The event is hosted by the City of Rochester in partnership with Monroe County, Monroe Community College, the Finger Lakes Youth Apprenticeship Program, the Builders Exchange of Rochester, and UNiCON. The event will be on Tuesday, October 4th from 8 am to 1:30 pm at the Rochester Community Sports Complex in downtown Rochester. (Extreme weather date is October 6th)
The event is open to all schools in Monroe County: public, private/parochial, charter, and homeschool. The event is for 7th – 12th grade students. Students will be exposed to careers in Advanced Manufacturing, Skilled Trades, Heavy Equipment, and Auto Tech through a variety of hands-on demonstrations and activities. Learn more here. For any questions, please contact Bob Coyne at BCOYNE@RTMA.ORG or 585-510-4322.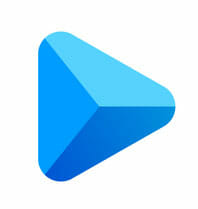 Greater ROC Careers
Are you looking to hire talent for ANY industry? Check out our regional job portal, Greater ROC Careers, and sign up for a FREE account today!
For more information or to get involved with Greater Rochester Chamber's WORK Together ROC workforce development efforts to strengthen the local talent pipeline, please reach out to Tonya Dickerson, Manager, Talent Strategy Partnerships and Community Engagement at Tonya.Dickerson@GreaterRochesterChamber.com.