Greater Rochester Chamber Veterans Connect career program visits Fort Drum for Career Fair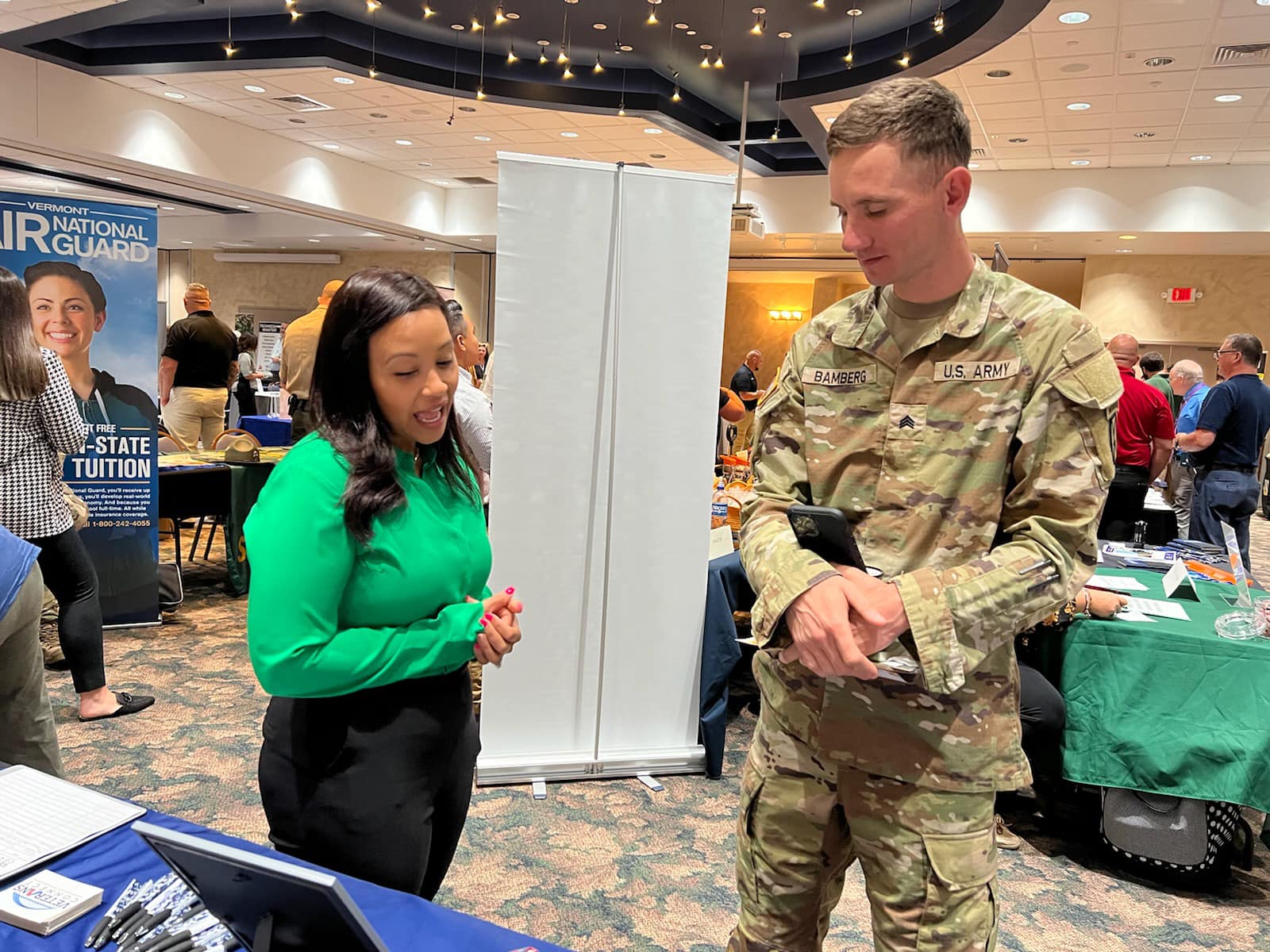 Greater Rochester Chamber Manager of Talent Strategy Programs & Veterans Connect Yashira Rodriguez and Director of Talent Strategy Barb Egenhofer traveled to Fort Drum on Thursday, August 4, 2022 for a career fair aimed at Military Service Members transitioning to civilian life. The Career Fair took place from 10:00 AM to 2:00 PM at 4350 Euphrates River Valley Rd. Fort Drum, NY 13602.
Joining Yashira and Barb were representatives from various Greater Rochester employers, who made up 34 of the 110 total employers who participated. Twenty-nine attended in-person and five sent along information and materials. This strong participation reinforced that our regional employers recognize the value these individuals provide our workforce and showcased their initiative to support our Military Service Members in the transition to civilian life. Veterans Connect is part of our regional efforts to serve those who served us by connecting them to exceptional career opportunities and highlighting the various reasons relocation to Greater Rochester and the Finger Lakes Region is a smart choice for them and their families.
By attending career fairs like the one held August 4, employers have a unique opportunity to engage in person with currently transitioning military service members who are seeking opportunities where their experiences, skills, and education are recognized and utilized. Having a large Military Installation within a short commute from our region offers employers variety and diversity in their recruitment of talent.
"As we continue to address challenges related to talent and workforce, organizations will need to further develop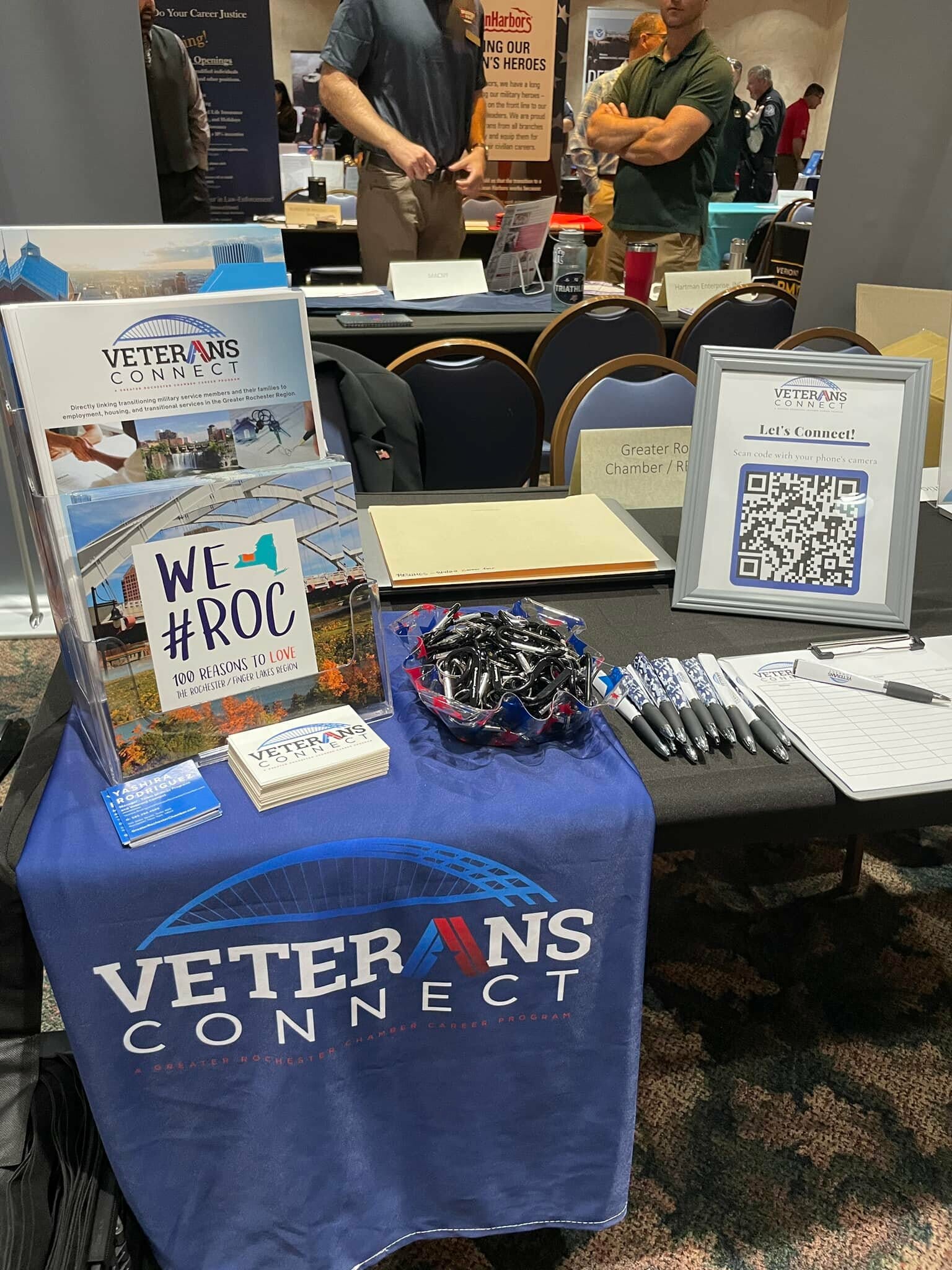 creative and innovative ways to recruit and source candidates," said Yashira Rodriguez, manager of the Veterans Connect program. "The Greater Rochester Chamber of Commerce's Talent Strategy team is focused on efforts which bring awareness to our region as a top destination for relocation because of employment opportunities, affordability, and quality of life - just to name a few. Veterans Connect will actively maintain a presence at Fort Drum and work collaboratively with local organizations to increase connectivity with Veterans and their families. We look forward to bringing service members to our region so that they can truly envision what it would be like to live here."
Veterans Connect will be back on the Fort Drum Installation on August 30 for an Informational Brief on a very exciting overnight opportunity for transitioning military service members and spouses.
To learn more, visit GreaterRochesterChamber.com/Veterans-Connect, or follow the program on LinkedIn, Facebook, and Instagram.