Robert B. Wegman Lodge at Rochester Rotary Sunshine Camp Renovated Through Wegman Family Charitable Foundation Grant
Wegmans employees also volunteered their time to get Sunshine Camp ready for summer campers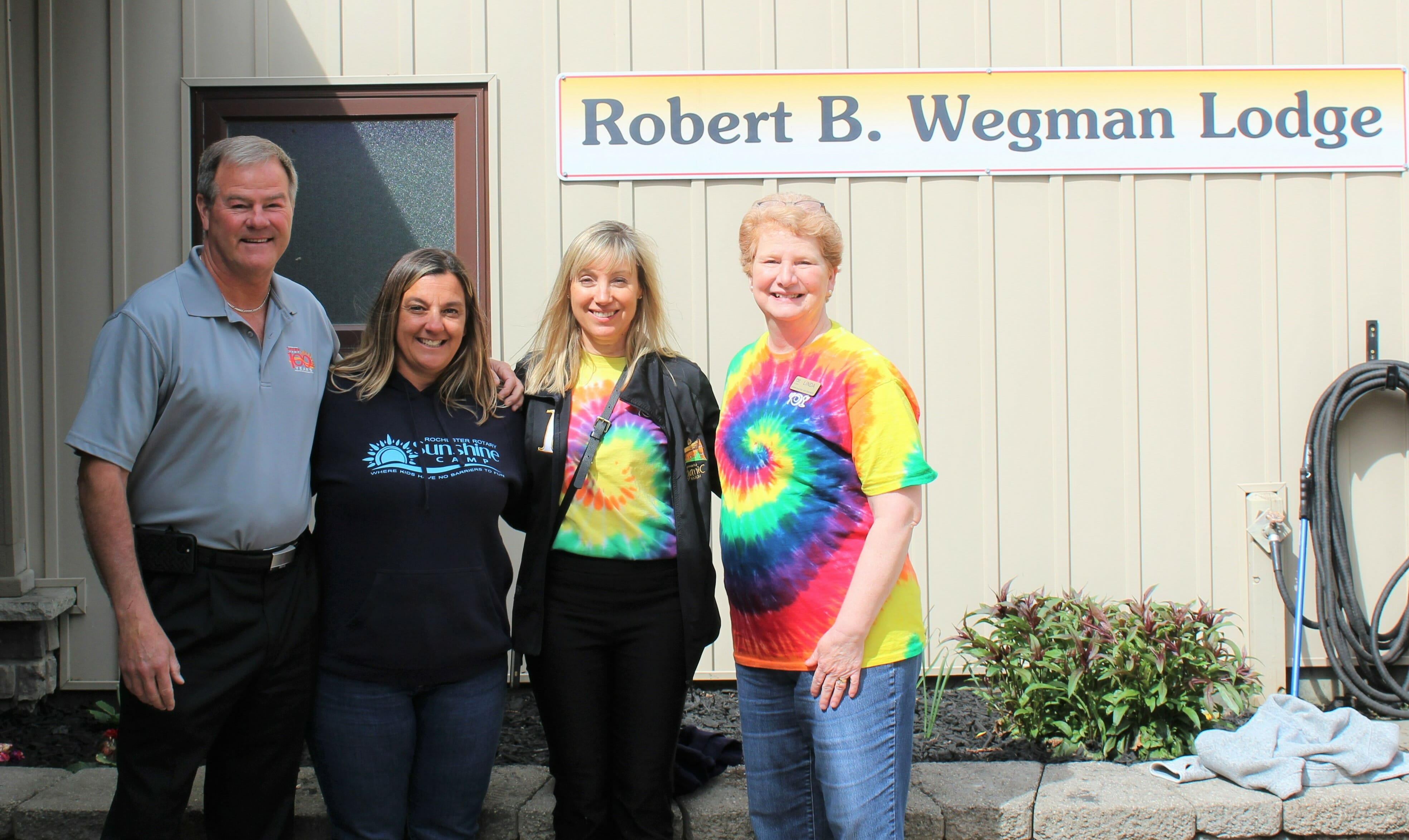 RUSH, N.Y., May 19, 2022 — Campers at the Rochester Rotary Sunshine Camp will benefit from a newly renovated Robert B. Wegman Lodge and from a spruced-up camp, thanks to a generous grant from The Wegman Family Charitable Foundation and the volunteer work of Wegmans employees.
The Wegman Family Charitable Foundation granted $225,000 to renovate the Wegman Lodge, the camp's gateway where campers are welcomed each summer. Renovations, which will directly benefit children with paralysis and other physical challenges who attend the camp, included:
Improved acoustics through new ceiling baffles that minimize loud sounds that can be challenging for children who have autism
A vinyl plank floor to improve safety through increased slip resistance
Installation of an energy recovery ventilator, in-system UV lights and air conditioning to help campers with sensory issues by providing a cool place to eat meals
A new accessible stage ramp and refinished flooring
Kitchen improvements for safety and efficiency
A new picnic pavilion for increased dining space
As part of Wegmans' participation in United Way's Day of Caring, Wegmans employees volunteered their time from May 16 to May 19, 2022, to help clean up the camp and get it ready for the summer. Nearly 150 employees participated in the multiple "Days of Caring" at the camp.
Rochester Rotary, Wegmans President and CEO Colleen Wegman and Wegmans employees held a lodge rededication celebration on May 18, 2022.
"My Grandfather always had a special place in his heart for the Rochester Rotary Sunshine Camp and the amazing experiences they create for children with disabilities," said Colleen Wegman, president and CEO of Wegmans Food Markets. "It's been so incredible to see our employees come together to support the camp and its campers over the years, and it was particularly special for all of us to give back to this remarkable organization in celebration of their 100 years serving our community."
Rochester Rotary Executive Director Tracey Dreisbach said, "Wegmans has a long history of supporting Sunshine Camp, from the Wegmans LPGA golf tournament to employee volunteer workdays. We are extremely grateful to the Wegman family for this generous grant and for Wegmans employees who devoted their volunteer time to our camp. Both these efforts will directly benefit the 2,500 campers with disabilities who attend our camping program each summer."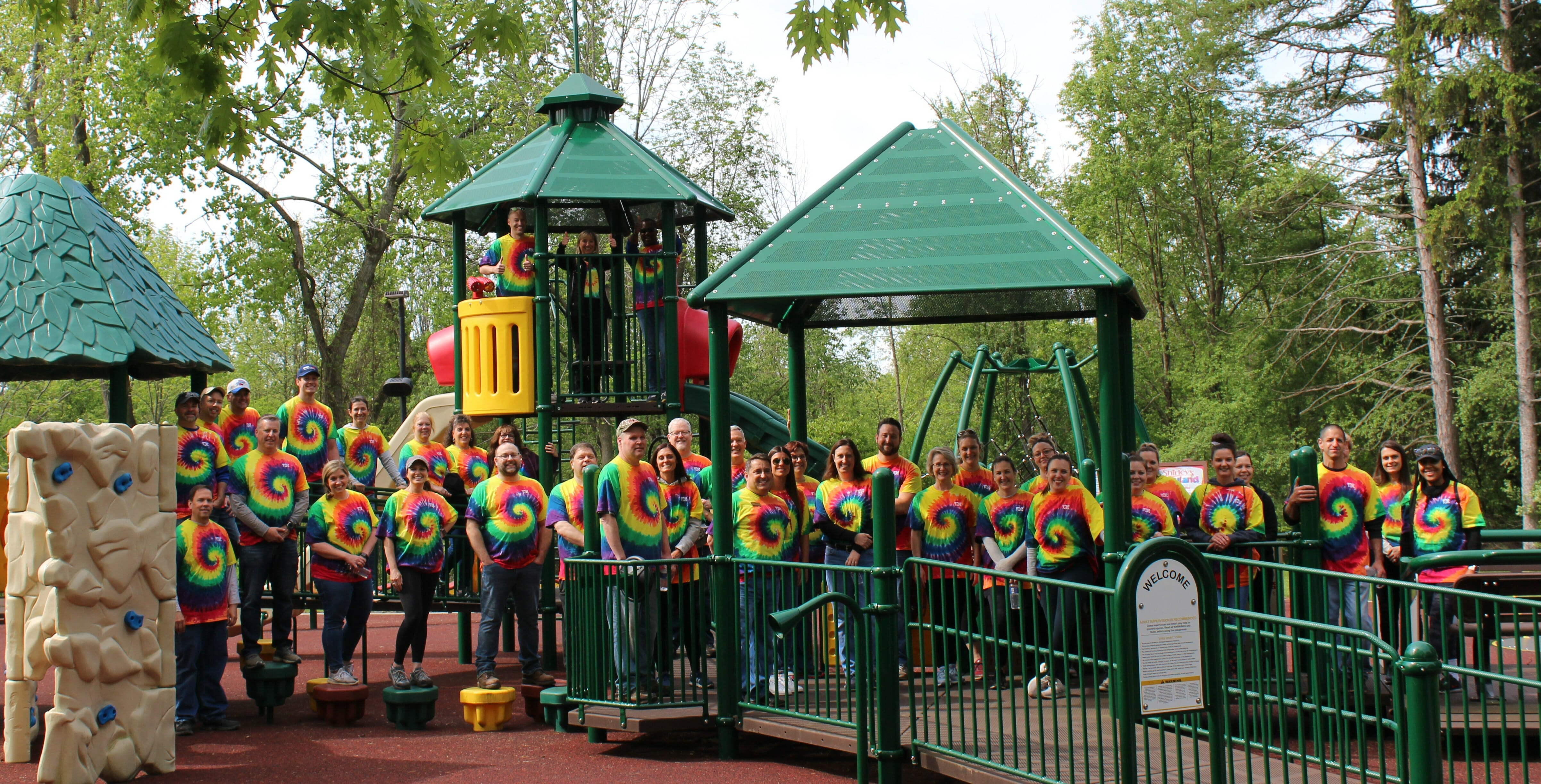 2022 marks the centennial year of Rochester Rotary Sunshine Camp, a fully accessible residential summer camp that serves children with disabilities and their families. Originally located on 23 acres of land near Durand-Eastman Park when it opened on June 12, 1922, the camp relocated to its current 157-acre site in Rush in 1974. Sunshine Camp provides a unique camping experience that area children cannot get anywhere else, including a fully accessible treehouse, a sensory center (Gizzi Family Sensory Center), a fully accessible playground (Shirley's Playland), a climbing wall, zip line, splash pad, archery, boating, fishing, miniature golf, swimming, and arts and crafts.
Rochester Rotary offers a two-week program at the camp to children with disabilities at no charge, through generous contributions from Rochester Rotarians and from the community. During the rest of the summer, the camp is enjoyed by campers from partner agencies, including American Diabetes Association, Camp Haccamo (supported by Rotary Clubs of Monroe County), Camp Joy, Cancer Support Community Rochester, EPI (Empowering People's Independence) and Heritage Christian Services.
About Rochester Rotary Sunshine Camp
Rochester Rotary Sunshine Camp (sunshinecamp.org), a fully accessible residential summer camp in Rush, N.Y., has met the needs of children with paralysis and other physical challenges and their families since 1922. Each summer, children and young-adult campers (ages 7 to 21 years old) with disabilities take advantage of this 157-acre campground. It is the only camping facility of its kind in Greater Rochester that gives children with special needs unique overnight camping experiences. The camp is owned by Rochester Rotary Charitable Trusts Inc. and operated by the Rochester Rotary Club.