Cancer Support Community Rochester CEO to Retire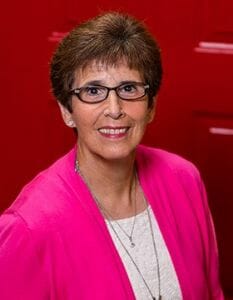 ROCHESTER, N.Y., April 19, 2022 – Melinda Merante, CEO of Cancer Support Community Rochester (formerly Gilda's Club Rochester), will retire early this summer.
Merante has led the organization for five years. Her accomplishments include expanding the nonprofit's community presence to reach more people impacted by cancer; providing services in a variety of formats, such as launching virtual programming during the COVID-19 pandemic; and implementing a name change to better convey the organization's mission and services.
"Leading this organization has been an incredible way to serve the community," Merante said. "Being able to help touch the lives of people with cancer has been inspiring and fulfilling beyond words. At CSC Rochester, we talk about cancer as a journey. It's been my vision and now my sincere hope that my journey with this organization has built a strong, vital foundation from which so many rich opportunities for further growth and innovative services await it in the years ahead."
Kathleen Meisenzahl and Larry Yovanoff, co-chairs of the board of directors, said, "On behalf of the entire board of directors, we wish Melinda the very best in her retirement – she has earned it. Thanks to Melinda's leadership, Cancer Support Community Rochester is on solid footing for the future. Building on her successes, we will continue to serve more people with cancer in our community."
The board of directors' executive committee will commence a search for the nonprofit's next CEO.
About Cancer Support Community Rochester
Cancer Support Community Rochester (cscrochester.org) provides free, non-medical, social and emotional support to people living with cancer, along with their families and friends. The nonprofit serves more than 5,000 people annually and offers more than 1,000 free programs annually to adults, teens and children who are affected by any type of cancer. Cancer Support Community Rochester is an affiliate of a global nonprofit network of 175 Cancer Support Community and Gilda's Club locations.