2022 CannaBusiness Half-Day Conference to be Held May 12, 2022
Keynote Presentations and Panels Designed to Help Greater Rochester/Finger Lakes Businesses Capitalize on New York State's New Cannabis Economy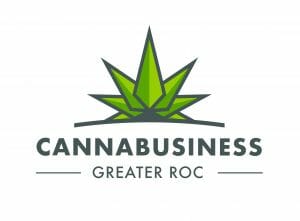 Greater Rochester Chamber of Commerce invites you to join us for a half-day conference on New York's emerging cannabis industry on Thursday, May 12, 2022, from 8:00 AM to 1:00 PM at The Paychex Theater at Strong.
With New York's legalization of recreational marijuana, we are excited to offer the opportunity to learn from a range of experts to discuss how our region can position itself as a leader in the cannabis industry. We'll hear from elected officials, industry leaders, and specialists on the implications of cannabis on the economy, social justice, regulation and compliance, and more. Sponsorship and vendor opportunities are available now - learn more.
Greater Rochester Chamber President and CEO Bob Duffy said, "Our mission as a Chamber is to ensure that Greater Rochester/Finger Lakes businesses have access to the most cutting-edge information, ideas, and resources available to help them grow and thrive. The legalization of recreational marijuana is no longer a political issue – it is an economic reality and huge opportunity for our region.
With our agricultural and scientific expertise, broad talent pool, and leadership eager to create equity and prosperity for all of our citizens, our region and its people are uniquely poised to capitalize on an industry that has already proven beneficial to many other communities around the nation and world. We invite you to join our 2022 Greater Rochester CannaBusiness half-day conference to learn how you and your organization can capitalize on the cannabis economy and help Rochester grow."