Rochester Named #5 Top City for Remote Work by Ownerly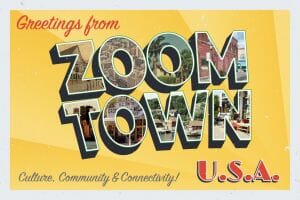 Despite declining COVID-19 levels, America's "Great Resignation" is continuing apace. While more employers bring workers back to the office as the pandemic appears to wind down, the tight labor market suggests flexible work options are here to stay. Many companies have permanently embraced remote work.
Where are the best cities to live if you are no longer tethered to a work commute? Ownerly, a home valuation platform, examined 1,488 micropolitan statistical areas (MSA) and cities as identified by the US Census Bureau. After vetting missing data and incorporating averages from MSAs and states where applicable, the final list of places and MSAs was limited to 445 cities.
Ownerly ranked metrics based on a weighted average of home values, rental costs, web connectivity, safety, park access, availability of coworking spaces, city and state-level athletic health levels and gym options, affordability of goods and services and utilities, as well as affordability and availability of childcare services and restaurants. In all cases, they used the latest available data. Data was, in some instances, limited by delays in 2020 and 2021 because of the pandemic.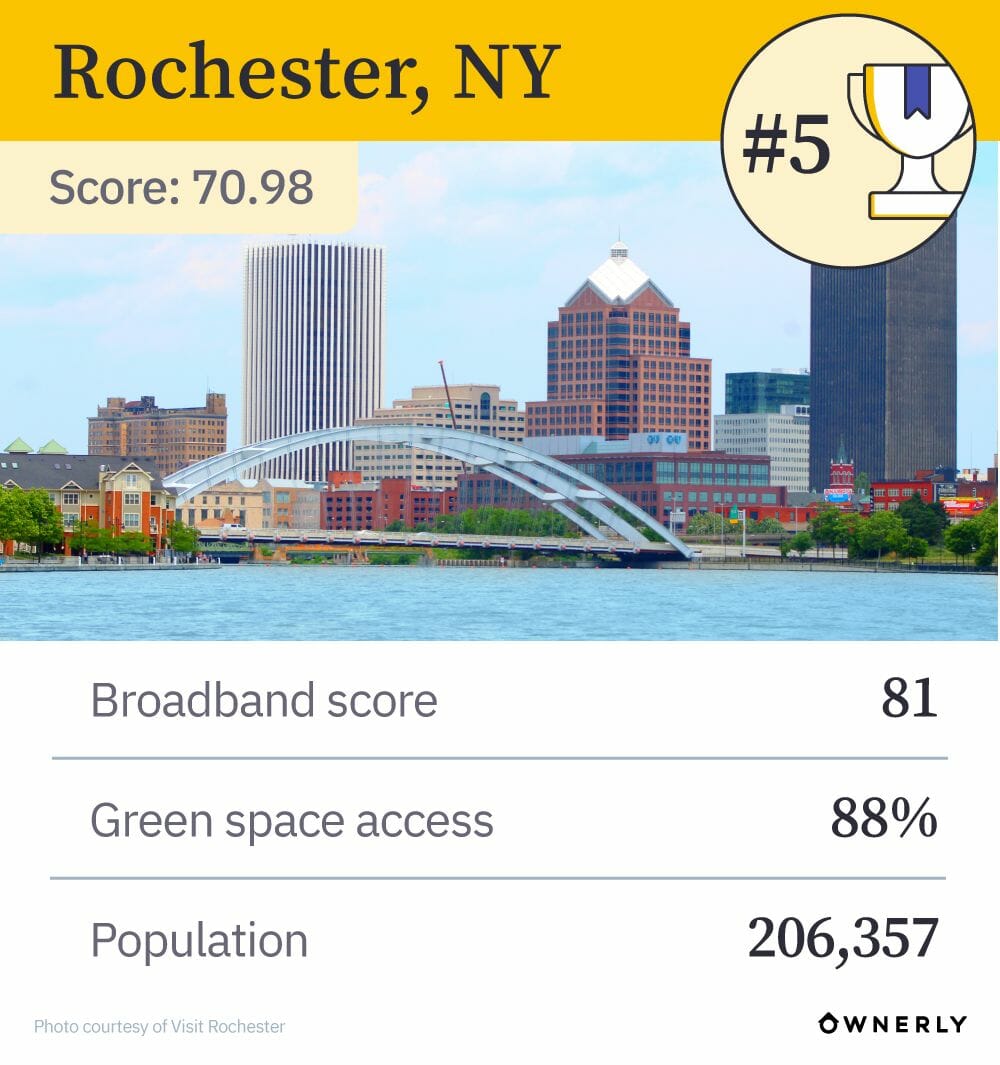 5. Rochester, New York
Score: 70.98
Located on the shores of Lake Ontario, Rochester is the birthplace for technology companies such as Eastman Kodak, Bausch & Lomb and Xerox. Thanks in part to the Rochester Institute of Technology, the local economy remains STEM-heavy. The average age of the population is significantly lower than other Northeastern cities. Remote workers can count on plentiful broadband options and readily available, free Wi-Fi hotspots throughout this medium-sized city. A variety of restaurants and outdoor activities, especially for cold-weather fun, such as skiing, snowshoeing, ice fishing and skating, are also easy to find.