ROC on Tech 2022 comes to downtown Rochester on April 13 with featured speaker Steve Wozniak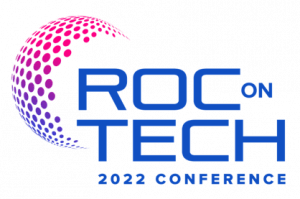 The Apple co-founder and philanthropist will head up a roster of technology experts from companies like Walmart, Uber, Datto, Foundry, and more.
Greater Rochester Chamber of Commerce, in partnership with our member technology companies, is proud to host the ROC on Tech 2022 conference from 7:30 AM to 3 PM on Wednesday, April 13, 2022 at the Floreano Convention Center. With top speakers and thought-provoking subjects, it is designed to provide attendees with information on how the latest technology can elevate their lives and organizations.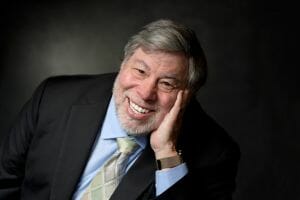 A Silicon Valley icon, technology entrepreneur and philanthropist for more than forty years, Steve Wozniak has helped shape the computing industry with his design of Apple's first line of products, the Apple I and II. He will be joined by other technology experts from across the county to share stories and information that will empower attendees to elevate their businesses to the next level with cutting-edge technology.
In addition to our featured speaker, Apple's Steve Wozniak, we will be joined by emcee Theresa Marsenburg, News 8 Anchor, and technology experts from across the country, including:
Ira Winkler, Chief Security Architect, Walmart
Mike Colyer, CEO, Foundry
Rob Shavell, Co-founder/CEO, Abine
Sasha Hoffman, Investor, Advisor, Entrepreneur
Austin McChord, Founder, Datto/CEO, Casana
The full schedule and speaker information is available here.
Greater Rochester Chamber of Commerce President and CEO Bob Duffy said, "We are delighted to bring the ROC on Tech 2022 conference to the Greater Rochester, Finger Lakes, and upstate New York community. As technology plays an increasingly essential role in our evolving world, innovative ideas and concepts from top industry experts will be a catalyst for continued digital growth in our region. Greater Rochester Chamber is committed to providing our businesses with the cutting-edge resources, tools, and information they need to power us into the future."
In addition to the featured speakers, the conference will feature virtual reality attractions, a "glambot" camera, chair massages, a vendor showcase, and lunch for attendees.
Tickets are available at the official ROC on Tech website, rocon.tech, including discounts for college students. Students from area high schools are invited to attend at a group discount rate. Sponsorships for local businesses are also available. For more information, email Cassidy.Franklin@GreaterRochesterChamber.com.
Follow the official ROC on Tech social media accounts on Twitter, Instagram, LinkedIn, and Facebook.