Bob Duffy: Public-private partnerships fuel downtown development, hope for future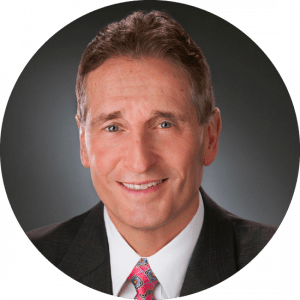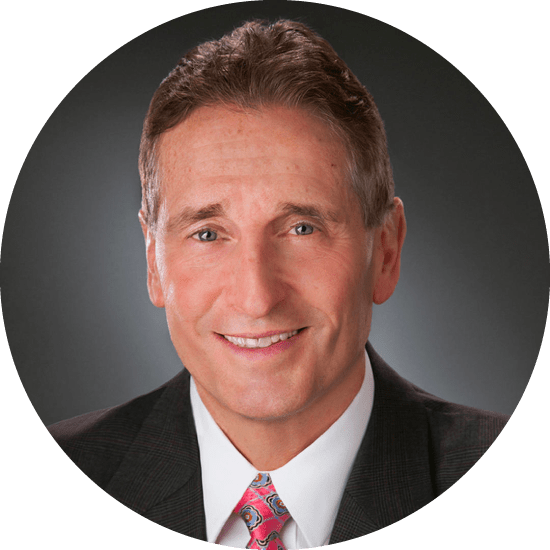 With 2022 just beginning, there is a lot of excitement in the air about the future of downtown Rochester. While much has been done in terms of downtown development in the past, there is a renewed sense of focus and hope this year, and a buzz that we have not seen in decades.
Outstanding public-private partnership in our downtown has played a big role. New York State has been a tremendous partner, making targeted investments such as ROC the Riverway. This multi-faceted program is pumping millions of dollars into our center city to take full advantage of one of our greatest assets – the beautiful Genesee River. One of the ROC the Riverway projects is a watered promenade down Broad Street, which will allow year-round enjoyment of our city's rich culture and seasons, and of the unique and powerful waterway that flows directly through our downtown.
We can add to that the announcement by Constellation Brands Chairman Rob Sands and CEO Bill Newlands that this great Victor-based global company will be moving its headquarters to the nearby Aqueduct District, bringing upwards of 350 employees to our center city beginning in 2024.
Moving across the street, we have a great team of developers working on the former Gannett Building, creating a vision for a combination of commercial and residential use in this historical structure, which housed the Gannett Newspaper world headquarters from 1927-1986. Nearby, the Pegula Family has taken over the Blue Cross Arena, with plans for new programming and a new restaurant.
Heading east across the river, we come to Innovation Square, being led by Andy Gallina and Gallina Development. They are transforming the old Xerox tower into a hotbed of innovation and excitement, with residences for college students from U of R, RIT, and our SUNY schools. The hope is that our young talented, energetic leaders will be exposed to a quality of life that will keep them here far after graduation.
Across from Innovation Square is the beautiful Tower280 complex. Its most recent addition is the Butler/Till Headquarters at the corner of North Clinton and Broad Street, which is an example of a modern commercial/residential complex that has brought so much excitement and investment to that area of downtown.
Going across Main Street, the famed Sibley Building is growing exponentially with businesses and residences. Currently it has over 100 businesses inside, along with an array of culinary attractions. The investment and work that Winn Development has put in to restore this jewel on Main Street is fabulous, and simply must be seen to be believed. Just down the street, a recent Downtown Revitalization Initiative (DRI) grant from the state is currently being focused on plans to restore other Main Street buildings to match the beauty of their neighbors.
The City of Rochester has set aside money for the Riverside Hotel, which would be another major project on the east side of the Genesee. When completed, it will boast a combination of hotel rooms, commercial space, and much needed additional meeting rooms for the Riverside Convention Center across the street.
The "Neighborhood of Play" around the Strong Museum, built on the filled Inner Loop, is springing up with new housing, commercial space, and even a new hotel. The housing units are being filled up as fast as they can open them, and that whole corridor has come alive as well.
Tying all of these and more projects together is the move to create a business improvement district (BID). This initiative has been talked about for many years, but just now is on the verge of becoming a reality. Rochester Downtown Development Corporation is leading this effort with the City of Rochester, New York State, ROC2025, and other partners, and is moving rapidly toward the approval of an entity that will help to oversee activities and growth of downtown. The BID structure will be comprised of an array of stakeholders, from residents to businesses to our government partners, and will help drive a new level of growth and activities in downtown Rochester. A special thanks to retiring RDDC CEO Heidi Zimmer-Meyer for leading the BID effort.
Aside from great investments, edifices, and attractions, one critical need for downtown is safety, and most importantly, the perception of safety. At one time, Rochester had a group of retired police officers called the Red Shirts who walked and biked downtown. They gave directions, were helpful, and also provided a sense of security. These Red Shirts were removed during the last administration, but they are being discussed to come back through the BID. I would support that decision. If more people are on the streets, there's less likelihood of having negative incidents happen. We need more activity in our downtown, and I believe with all the projects and forces coming together, we're going to see that.
We are fortunate to live in the beautiful Finger Lakes region, which has so much to offer. But every successful region needs a successful city at its heart. We want a downtown where people visit, feel impressed, and want to come back in the future. Tourism is one of the largest economic drivers for our region. In order to have a robust tourism economy in downtown, we must create a downtown living experience that makes people people feel safe, excited, and want to return year after year.
Under the leadership of Governor Kathy Hochul, Mayor Malik Evans and County Executive Adam Bello, the stars are aligning right now. We are putting the political fights and issues behind us to focus on teamwork, collegiality, collaboration, and most importantly, results. I also want to reinforce the investments made by the private sector. Many developers are putting their own family's savings and livelihood on the line to make these projects successful.
I believe that the focus for downtown should be on the young people in high school and college, who are just starting their careers. This downtown needs to be built for them. Non-traditional investments like the skate park have been hugely successful downtown. Drive by in good weather and bad, and you'll see crowds of people from all over the region, bringing excitement. We want residents, businesses, and all our partners to feel proud, involved, and believe that downtown represents the very best of Rochester.
It's time to stop dwelling in the past of what downtown Rochester was, and to start living in the future for what it will be. Together let's create a new, vibrant downtown for the future of our great city.
This column originally appeared in the Rochester Business Journal.