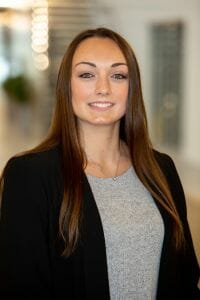 DKB has hired Danielle Synowski as a Tax Associate in the Financial Assurance Services area.  She will be preparing tax returns for individuals, partnerships, and corporations; and conducting financial planning for individuals and businesses.  Dani joined DKB as an intern in January 2020.  She has worked with businesses in manufacturing, real estate, and health care, as well as individuals.
A Fairport native, Synowski graduated from Nazareth College in 2020 with a BS in Accounting and a minor in Legal Studies. Now living in Rhode Island, she is working toward an MBA at Providence College and expects to graduate in May 2022. She is certified as a Microsoft Office Specialist in Excel.
While at Nazareth, Synowski was captain of the women's volleyball team. She also served on the NCAA Student-Athlete Advisory Committee, which provides the NCAA with insight on student-athlete experiences and offers input on rules, regulations, and policies. She also has worked as a coach for the VolleyFX Volleyball Club in Rochester. 

DKB has hired Jeff Wright as an Audit Associate in the firm's Financial Assurance Services area.  Wright, who joined DKB as an intern in 2021, graduated from SUNY The College at Brockport in December 2021 with a BS in Accounting.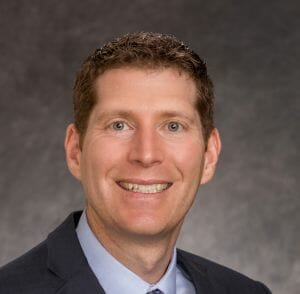 As a student, he was active in the SUNY Brockport Accounting Society. He also holds an MS in Education and Human Development from SUNY Brockport, and a BS in Education from Roberts Wesleyan College.
Wright worked for several years as an elementary school teacher, most recently with the Gates Chili Central School District. He is the former president and director/manager of the Genesee Regional Off-Road Cyclists, a not-for-profit organization.