Davis, Asher, Family Promise of Greater Rochester Receive 2022 ATHENA International Awards
Honoring Women Leaders in the Greater Rochester and Finger Lakes Region
ROCHESTER, NY (January 20, 2022) Greater Rochester Chamber of Commerce and its Women's Council affiliate presented Colleen Davis, MD, MPH, Chief of the Emergency Pediatric Emergency Department at Golisano Children's Hospital, University of Rochester Medical Center with their 36th annual ATHENA International Award. Tanvi Asher, Owner, Shop Peppermint, received the eigth annual ATHENA Young Professional Award, and Family Promise of Greater Rochester took home the fifth annual ATHENA Organizational Award.
The ATHENA International Award is given annually to a professional female leader who has demonstrated significant achievements in business, community service, and the professional advancement of women.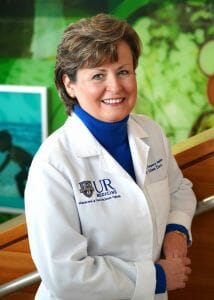 For 31 years, Davis has worked at URMC/Golisano Children's Hospital providing emergency care to children in the greater Rochester community. Since 2007, she has served as Chief of the Pediatric Emergency Department. In addition to her work in the medical center, Dr. Davis is active in the entire University as a member of the Faculty Senate, Commission on Women and Gender Equity and a number of Presidential advisory committees. She is also involved with the ALS Foundation of Upstate NY, Advent House, Ronald McDonald House, Habitat for Humanity, and Our Lady of Mercy School for Young Women.
The ATHENA Young Professional Award recognizes emerging leaders in the 30 to 45 year old range who demonstrate excellence, creativity, and initiative in their business or profession. Recipients also provide valuable service by contributing time and energy to improve the quality of life of others in the community while serving as a role model for young women both personally and professionally.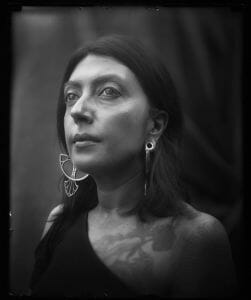 Tanvi Asher is the founder and owner of Shop Peppermint at the Culver Road Armory and Salty Boutique on Park Avenue, which offer an array of fresh apparel, locally-themed gifts and home goods to women in Rochester. Tanvi has leveraged the momentum of Peppermint's events, fashion shows and store promotions to support Gilda's Club, the Rochester Women's Foundation, Girls Rock! Rochester, and many more organizations. During the COVID-19 lockdown period, Asher created the THEMATA summer craft shows to support local artisans.
The ATHENA Organizational Award goes to a woman-owned or woman-led business or organization that creates a culture encouraging women employees to achieve their full leadership potential and supports leadership development opportunities for women and girls in the community.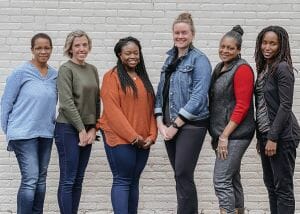 Family Promise of Greater Rochester (FPGROC, formerly known as RAIHN) assists families at risk of or experiencing homelessness to achieve sustainable independence by providing person-centered, holistic services in collaboration with the greater community. A small organization staffed by a diverse group of women and supported by over 1,800
volunteers from interfaith congregations, FPGROC works to dismantle systems that create homelessness and inequity, while providing holistic, compassionate care for families within the community.

Recent ATHENA Award Recipients include:
• 2021: Lauren Dixon, Dixon Schwabl
• 2020: Dr. Heidi Macpherson, SUNY Brockport
• 2019: Hilda Rosario-Escher, Ibero-American Action League
• 2018: Sharon Napier, CEO, Partners + Napier
• 2017: Nannette Nocon, Nocon & Associates Private Wealth Advisor
• 2016: Elaine Spaull, Executive Director, Center for Youth
• 2015: Amy Tait, Executive Chairman and Chief Investment Officer, Broadstone Real Estate
• 2014: Dr. Lynne Maquat, Director, U of R School of Medicine Center for RNA Biology

Recent ATHENA Young Professional Award recipients include:
• 2021: Cicely Strickland-Ruiz, United Way of Greater Rochester
• 2020: Julie Camardo, Zweigle's
• 2019: Shaquana Divers, Excellus BCBS
• 2018: Kim Allen, Managing Partner, Communications, Dixon Schwabl
• 2017: Melisza Campos, Store Operations, Wegmans
• 2016: Melanie Wolk, Partner at Trevett Cristo Salzer & Andolina, P.C.
• 2015: Claudia Burcke, Project Manager, Trillium Health

Recent ATHENA Organizational Award recipients include:
• 2021: Brockport Research Institute
• 2020: Butler/Till
• 2019: HCR Home Care
• 2018: Dixon Schwabl