2022 ATHENA International, YP, and Organizational Award Finalists Announced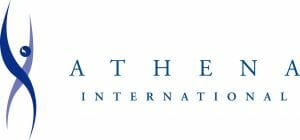 ROCHESTER, NY (November 10, 2021) Greater Rochester Chamber of Commerce and its Women's Council affiliate announce the finalists chosen for the ATHENA International Award®, the ATHENA International Young Professional Award®, and the ATHENA International Organizational Award®.
Greater Rochester Chamber and the Women's Council plan to present the internationally recognized awards, which honor and empower women in business, at the 36th annual ATHENA Awards in-person celebration on January 20, 2022.
The ATHENA International Award is given annually to a professional female leader who has demonstrated significant achievements in business, community service, and the professional advancement of women.
The 2022 ATHENA International Award finalists are:
Mona Chitre, Chief Pharmacy Officer & VP Integrated Clinical Strategy, Excellus BlueCross BlueShield
Colleen Davis MD MPH, Chief, Pediatric Emergency Medicine, Golisano Children's Hospital University of Rochester Medical Center
Deborah Hughes, President & CEO, National Susan B. Anthony Museum & House
Denise Reed Lamoreaux, Worldwide Learning Director of Customer Success for Accessible Accommodations (Rochester-based), Microsoft Corp.
Tiffany Lee, Chief, Appellate Division, United States Attorney's Office for the Western District of New York
Nancy Neumann, Vice President of UX Design, ITX Corp.
Nikisha Ridgeway, Chief Operating Officer, Starbridge
Elizabeth Thorley, President/CEO Thorley Wealth Management
Alyssa Whitfield, Founder and CEO, Dress for Success Rochester
Anne Wilder, President, Coordinated Care Services, Inc. (CCSI)
The ATHENA International Young Professional Award recognizes emerging female leaders in the 30 to 45 year old range who demonstrate excellence, creativity, and initiative in their business or profession and serve as a role model for young women both personally and professionally.
The 2022 ATHENA International Young Professional Award finalists are:
Tanvi Asher, Owner, Shop Peppermint
Lauren Gallina Payne, Marketing Director, Gallina Development Corporation
Natalie Grigg, Supervising Partner/Default Services Department, Woods Oviatt Gilman
Flossie Hall, Director of Business Development & Marketing, Generation Capital Management
Christina Halladay, UX Director, ITX Corp.
Michele Liddle, Founder/CEO, The Perfect Granola
Katherine McClung, Member, Bond, Schoeneck & King PLLC
Stephanie Paredes, Assistant Director, Multicultural Programs, Rochester Institute of Technology
Tashanda Thomas, Chief Human Resources Officer, WXXI Public Media
Stacey Trien, Partner, Adams Leclair, LLP
Tomicka Wagstaff, Assistance Vice President for Academic Access and Success, Rochester Institute of Technology
Rema Yaskulski, Sr. Development Officer, Rochester Regional Health
The ATHENA International Organizational Award goes to a woman-owned or woman-led business or organization that creates a culture encouraging women employees to achieve their full leadership potential and supports leadership development opportunities for women and girls in the community.
The 2022 ATHENA International Organizational Award finalists are:
Family Promise of Greater Rochester
KJT Group
Launch Team Inc
Women's Council President Kate Pellett said, "The Women's Council is thrilled to recognize this exceptional group of female leaders and women-led organizations. Their contributions have a profound impact on their colleagues, mentees, organizations and the community. We are so grateful for their commitment to our region and for forging a path for the next generation of women leaders. On behalf of the Women's Council board, sincere congratulations to all our finalists."
Greater Rochester Chamber of Commerce President & CEO Bob Duffy said, "Greater Rochester Chamber of Commerce is honored to join our Women's Council affiliate to recognize the achievements and contributions of this year's outstanding ATHENA International Award finalists. We look forward to coming together to celebrate with our members, sponsors, and community on January 20, 2022. Congratulations to all!"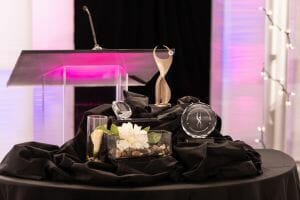 For more information on the ATHENA International Awards, contact Greater Rochester Chamber Events Director Susan George at Susan.George@GreaterRochesterChamber.com or (585) 256-4612.
To explore sponsorship opportunities for the January 20, 2022 ATHENA Awards celebration, please click here.