Bob Duffy: Assessing local challenges as we await 2023 state budget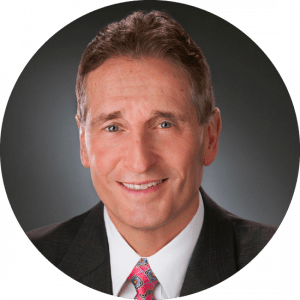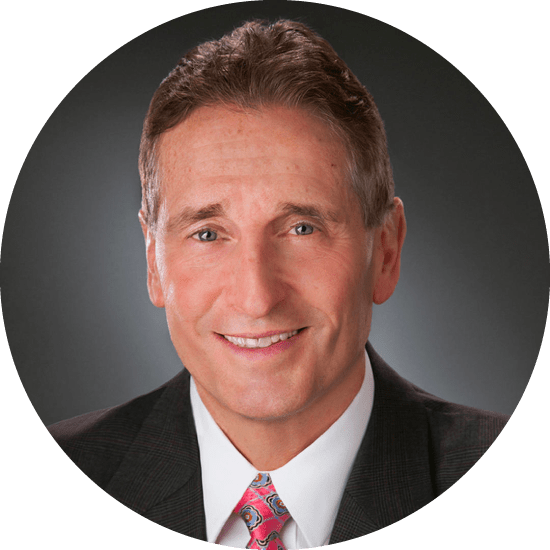 The 2023 budget season is creating a very challenging year for all New Yorkers, but especially those who run businesses and organizations. As I write this column, there is no decision between the Governor and leaders of our two legislative bodies (the Assembly and the State Senate) on a budget agreement, and we are not sure how much longer it will be. 
In discussing some of the challenges that we have experienced in our region, I'll start with our hospitals and nursing homes. The University of Rochester Medical Center (URMC) and Rochester Regional Health (RRH) are our region's two largest employers. When you factor in the economics, jobs, and, most importantly, the care that both systems and our nursing homes provide for those most in need, the impact is enormous.  
This year has been challenging for everyone in this field. Medicaid reimbursement rates have gone up just 1% in the last 14 years. When you factor in increased costs related to materials and labor, paired with the plethora of other mandates thrust upon this industry, there has been nowhere near a commensurate increase in support or revenue. As of this writing, RRH and URMC were losing around a half million dollars every single day. While I do not have the exact figures regarding our largest nursing homes, their losses are also profound.  
With the exception of the challenges of the COVID-19 pandemic, the stressors on our healthcare system have never been as great as they are today. At one time, our Rochester healthcare system was used as a national model, and to this day I am so proud of the quality of healthcare that we provide to this region. Thanks to data and insight provided by URMC, RRH, and our area nursing homes, Greater Rochester Chamber has lobbied consistently on their behalf.  
Most recently, we arranged for a personal meeting with the leaders of both hospital systems and Governor Hochul's key team of decision makers. I am grateful to the Governor and her team for taking time out of intensely busy budget negotiations to give our healthcare leaders one more opportunity to collectively make their case as budget decisions are finalized. 
The next issue is the topic of bail reform. Advocates for bail reform have rightly raised inequities that needed to be addressed. Our Chamber and I have gone on record many times to support the vast majority of reforms that were previously instituted. Poverty, mental health, and substance abuse cannot and should not be criminalized. The amount of money in someone's bank account ought not determine whether they are detained or released.  
What we do not support, though, is taking away a locally elected judge's discretion when determining the custodial status of those charged with crimes.  
So many communities across our state, and specifically Rochester, are being disproportionately impacted by crime and violence, which is creating a sense of lawlessness on our streets. When there are no consequences, these dangerous and illegal behaviors and crimes continue to victimize our communities. Perception matters and if businesses do not feel confident in the safety of our community, they will not grow and invest, which will only further exacerbate the problems we have. 
We have asked for common sense and balance, and the Governor's latest proposal does just that by giving judges more discretion and clarifying their roles. These are judges elected by our local communities thereby putting them in the best position to make decisions. 
One of the downsides of the current bail reform restrictions is that people arrested who may have substance abuse problems, mental health issues, or other behavioral challenges are not being referred to drug court, mental health court, teen court, and other systems that were specifically created to provide counseling, treatment, and assistance in curing addictions and other health related issues. We have been advised that the staff who support these important programs within our criminal justice system are being laid off in record numbers due to the lack of arraignments and the increase in appearance tickets. Individuals who could benefit from professional help are being returned to our streets without first being made aware of, and receiving, these resources.  
The next challenge is the array of mandates that are hitting our business community. One thing we try to reinforce is the law of unintended consequences. So many of these mandates result in businesses losing revenue, customers, and may cause them to close or move out of state. I can attest to the fact that there are a number of states right in our backyard who every week try and recruit our businesses away.  
Greater Rochester Chamber has always asked that our state leaders listen and research all the potential impacts of these changes before finalizing legislation. These laws and regulations may sound great on paper, but they have devastating impacts on these businesses when they are fully implemented. New York State's economy is largely dependent on businesses' ability to grow, thrive, and provide employment income and tax revenue. Too many pieces of legislation are creating frustration and unnecessary work and come at significant costs to our businesses. 
We have a great advocacy team led by our chief of staff Marc Cohen, who has teamed up with our entire Chamber staff to put together a formidable effort to ensure that the voices of our members and businesses in this region are heard consistently, and at every level of government.  
One challenge we face is that when advocacy groups and labor organizations lobby in Albany, the hallways of our state capital are filled. On business advocacy day, you can hear a pin drop in the hallway because there may be only a handful of people meeting with legislative leaders.  
While our team makes trips to Albany and Washington routinely and we invite members to attend, we understand that taking a day or two off for an advocacy trip means one less day of working at their business. But there is no better way to advocate for the interests of our business community than to do it in person with passion, and to have strong data to back up our positions. Thank you to our members who joined us this year for our annual Albany Advocacy Day at the State Capitol, and to the legislators and staff who took the time to meet with us. 
I am often asked by members and people in our community why we don't hold more news conferences rebuking elected leaders, pounding our fists on a podium to publicly demand change. I will reinforce once again that to attack an elected official or a leader publicly will do nothing more than close the doors for years to come. Our consistent policy is to advocate passionately in person and by communicating privately, respectfully, and forcefully. We respect all our elected officials, even though we may at times disagree with positions that they take, and we appreciate that more often than not they are willing to meet with us and our members before making a decision. 
We also must realize that the focal point of legislative power in New York State is not in Rochester and upstate – it is in the New York City metro area and Long Island. That is where the highest concentration of New York's population lives, and therefore the region with the greatest number of majority state legislators. Keeping those relationships strong is therefore critically important, and we put forth a great deal of effort to do just that.  
The current political climate makes more difficult our role as an advocate for business but we are hopeful that through our intense advocacy this session we will still yield successes.  
We enjoy a very good relationship with Governor Hochul, the majority and minority leadership in both the Assembly and the state Senate, and with our local State delegation, led by Assemblymember Harry Bronson. While we are not always going to agree, we are grateful for their willingness to connect with us and will always respect each other's positions. 
I am proud of the effort put forth by our Chamber team and our members this year, and we look forward to seeing the results of these labors when the final budget is approved. You can rest assured that a future column will be assessing the finalized 2023 state budget. 
This column originally appeared in the Rochester Business Journal.